In an exciting partnership announcement, Chocolatier Kirsten Tibballs and REC Solar have revealed their ambitious endeavour to construct an off-grid residence. The system will not only power an expansive industrial-sized kitchen but also cater to the demands of a sprawling 126-acre property.
For those intrigued by sustainable energy solutions like the one Kirsten Tibballs is embracing, exploring solar options for your own property might be the next step. Energy Matters specialises in providing tailored solar solutions that align with your energy needs. To learn more and receive free solar quotes, reach out to us. Embracing solar technology is not just a step towards environmental consciousness, but it's also a practical move for those seeking reliable and efficient energy sources for their homes or businesses.
Masterchef to sustainable living
Kirsten, a frequent guest on MasterChef Australia and a culinary luminary celebrated for her unwavering commitment to quality, was equally passionate about ensuring the sustainability of her dream home and state-of-the-art commercial space.
Recognising that industrial-sized kitchens, equipped with a plethora of large appliances, demand a substantial amount of energy, Kirsten was resolute about selecting an off-grid solar system that could reliably power all her culinary equipment simultaneously.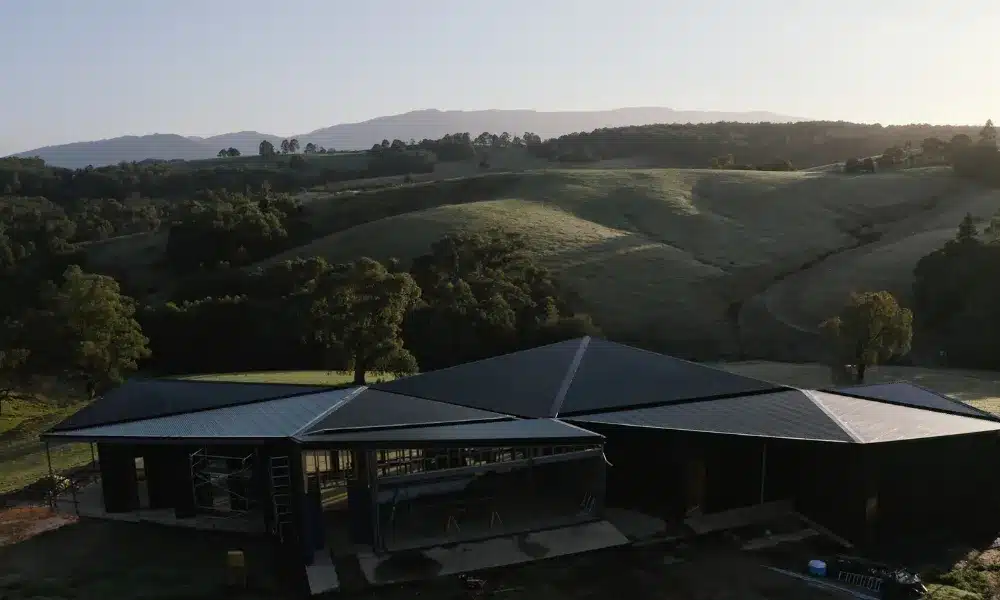 In response to this challenge, REC Solar stepped in with a robust 52.3kW solar system, featuring their groundbreaking Alpha Pure-R solar panels, which leverage REC's globally acclaimed Alpha Heterojunction cell technology (HJT). Notably, HJT is engineered to maximise energy yield even under Australia's scorching sun. This ensures optimal performance even when temperatures soar beyond the typical range for solar generation. The Alpha Pure-R solar panel stands out with its lead-free, all-black design, making it the perfect choice for roof-mounted installations as well as supplementary ground-mounted systems.
Reducing the home and kitchen's carbon footprint
Kirsten's commitment to minimising the carbon footprint of her home and kitchen was a driving force behind her choice of REC Solar panels, recognised for their adherence to rigorous environmental and ethical standards within the industry.
"As I plan to utilise the house, kitchen, and property as a part-time TV studio, it was imperative to secure a reliable solar system," Kirsten emphasised. "REC Solar provides the peace of mind that ample energy will be generated to support my needs."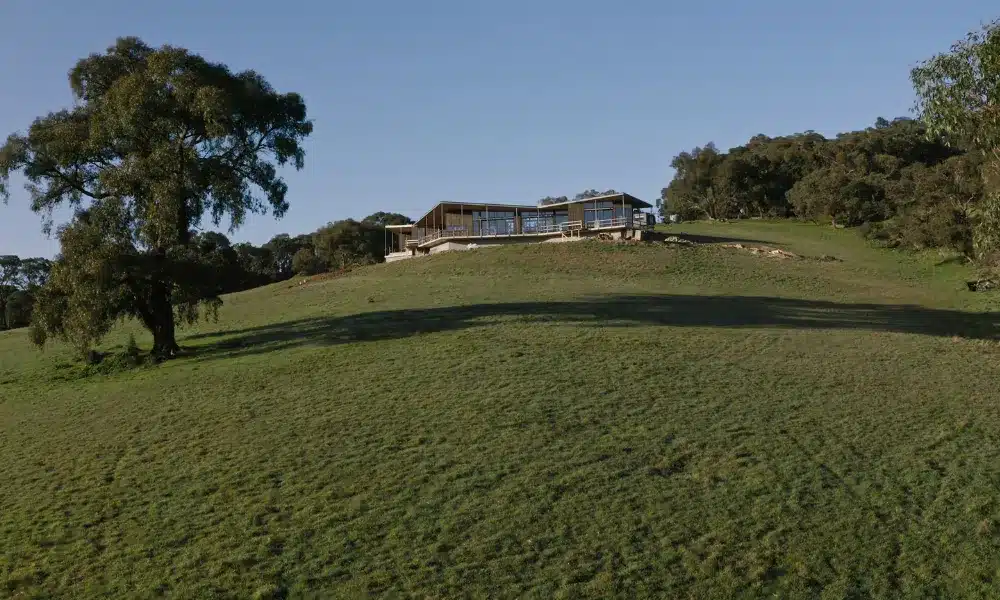 While going off-grid was a paramount objective, Kirsten was unwavering in her resolve that there should be no compromises when it came to selecting the appliances for her two brand-new kitchens. This includes two ovens, a capacious fridge, a high-performance induction cooktop, and a microwave as the absolute minimum.
Off-grid system powering a commercial-sized kitchen
The project evolved beyond Kirsten's original vision. "What was initially intended as a pantry has transformed into a second, highly specialised kitchen, complete with a commercial oven, a commercial-grade fridge and freezer, a second induction cooktop, and not one but two dishwashers," Kirsten shared with enthusiasm. "Reliable power will be absolutely critical to ensuring that everything operates at peak performance standards, especially during filming."
In the grand scheme of things, the off-grid solar system will deliver substantial cost savings, make a significant positive impact on the environment, and grant Kirsten the flexibility to operate multiple appliances simultaneously without ever encountering issues related to power dropout. It's a partnership that promises to be truly electrifying and sweet in the world of sustainable living.
Join Kirsten and REC Solar on their off-grid journey in a three-part video series showcasing the highs and lows of creating a fully sustainable home and workplace.