It wasn't long after the lights went out in South Australia that some started blaming the state's reliance on renewable energy – they were pointing their fingers  in the wrong direction.
At around 3.48pm yesterday, lights flickered briefly and then went out altogether; right across the state.
It was a very dangerous situation, with homes and businesses plunged into gloom and traffic lights out across most of the metro area. It's been reported backup generators at Royal Adelaide Hospital and Adelaide Airport also failed operate as they should at some points during the ordeal.
SA Power Networks stated the blackout culprit was damage to transmission lines and towers near Port Augusta, which resulted in a domino effect. Images have emerged on social media and various other media sources of transmission towers in the region buckled and twisted.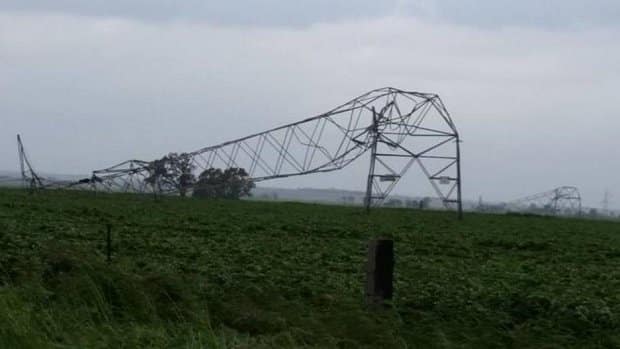 Image credit:
AdelaideNow
Even if South Australia's recently retired coal-fired and emissions spewing power stations were still in operation at the time, the end result would have been the exactly the same.
The lights are back on for many this morning, but large areas of the state are still without electricity. SA Power Networks has warned of the potential of further outages today as gale to storm force winds continue to batter parts of the state and the threat of more thunderstorms looms large.
It was very disappointing that within a short time of the beginning of this event, some of the anti-renewables crowd began creating static and spreading misinformation about the role of renewable energy in the blackout; which was none. Their energy might have been better spent on providing real information, useful advice (such as that offered by StormSafe) and support for those affected.
On a related note; the incident is likely to have some Australian households thinking more seriously about battery storage options.
As a safety measure, most solar power systems connected to the grid – even those with battery systems – shut down in the event of a blackout and stop supplying electricity to a household. This is to protect workers attempting to restore mains power from electrocution resulting from electricity still being exported by PV systems.
However, there are options for blackout power supply for solar households – those interested in learning more can contact Energy Matters on 133 SUN for further details.