It seems the solar road concept is about to be implemented in a very big way in France.
Last October we reported on Wattway, a solar road product unveiled by Transport infrastructure specialist Colas that was developed in partnership with the French National Solar Energy Institute.
Global Construction Review states France's minister of ecology and energy, Ségolène Royal, announced last week the country's government has set its sights on paving 1,000km of roads with Wattway solar panels in the next five years.
If the project should go ahead and achieve its full potential, it could supply 5 million people with electricity; approximately 8% of France's population.
Wattway solar panels are glued onto existing roads rather than replacing the road surface, such as is the case in another product we've covered in the past; Solar Roadways.
"A mere 20 m² of Wattway can produce enough electricity to supply a single household (not including heating)," states Colas.
"This cutting-edge solar technology will provide renewable energy as close as possible to where electricity consumption is the highest and demand is constantly increasing."
The company envisions Wattway also being used in remote areas where connection to the mains grid is difficult and expensive.
Colas says the composite material is just a few millimeters thick and can adapt to thermal expansion in road surfaces. The solar cells are inserted in superposed layers that ensure resistance and tire grip.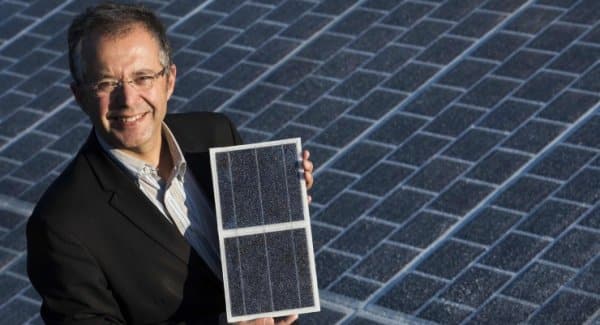 In December Colas presented Wattway at COP21 and a 20 m² section of the solar road was installed at the entrance of the Parc des Expositions Paris-Le Bourget.
The company won a Climate Solutions award at COP21 for Wattway; in the Mitigation – Large Enterprise category.
If products such as Wattway do prove to be economically viable, technically feasible and easily maintained over the long term, the potential for clean power generation is huge.
According to RoadTraffic Technology, just in the USA there's around 4.3 million kilometres of paved roads; including 76,334km of expressways.
Australia has the world's ninth biggest road network, measuring over 823,000km in length and with 356,000km of paved roads.