While the two may be seen as odd bedfellows solar arrays and bee colonies are coming together to help sell the usefulness of solar in new areas while helping to promote the aging profession of beekeeping.
All this has been spurred on in the US with the first ever commercial beekeeping hosting arrangement being created at a solar facility as reported by National Geographic.
This project is important to show how solar facilities can fit within and help to better the natural landscapes of the areas they are installed in.
Instead of the traditional gravel or turf grass surface, low growing pollinator friendly plants have been used which are producing great results for both parties.
'Bee'-ginning of a great idea
Boston Bee's is the company responsible for this innovation after being contacted by Fresh Energy a US business about integrating their bees with solar.
The result is 15 bee hives that have shown great success, so much so that two other companies have followed the initiative with many more predicted to be on the way.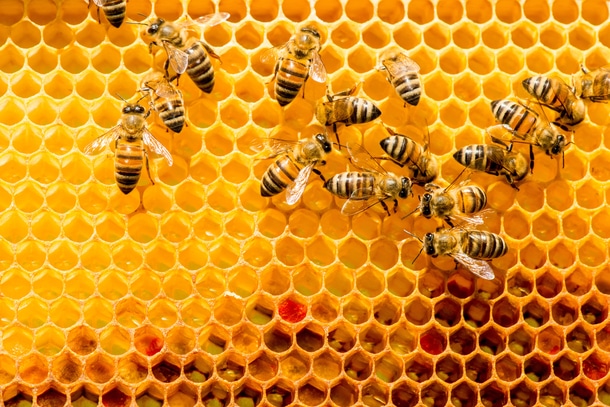 This comes at a time where pollinators, which help grow three-quarters of the world's food crops, are in trouble. In the US alone beekeepers lost more than 40 percent of their colonies in 2016 due to varying factors.
Creating a buzz
Rob Davis, director of Fresh Energy's media and innovation program, says that as pro-solar policies progressed in Minnesota, the way land was utilized come up more and more,
"We realised that rural Minnesota, and rural areas of the country, needed to be able to see that they would benefit from this transition to clean energy," he says.
Speaking of the work done at Bolton Bee's,
""It feels like the Tesla of honey," he says."It's honey that makes you think about the supply chain. It's honey that actually educates you."
They plan to extract 4,000 pounds of solar honey this year; some of which will go to different stores while other products go directly to solar customers.
"We definitely have big ambitions for this," Travis Bolton says. "We think this is a model that can be replicated by local beekeepers throughout the country."