We've all been eagerly waiting for news to come our way about the lift of lockdown. Last week, Scott Morrison announced that a three-stage plan will be rolled out to help re-open the economy carefully and strategically. This will happen differently across each state, as jurisdictions take control of the pace they'd like to adopt for relieving restrictions.
Below is a list of what you can and can't do (as of May 12) across each state of Australia.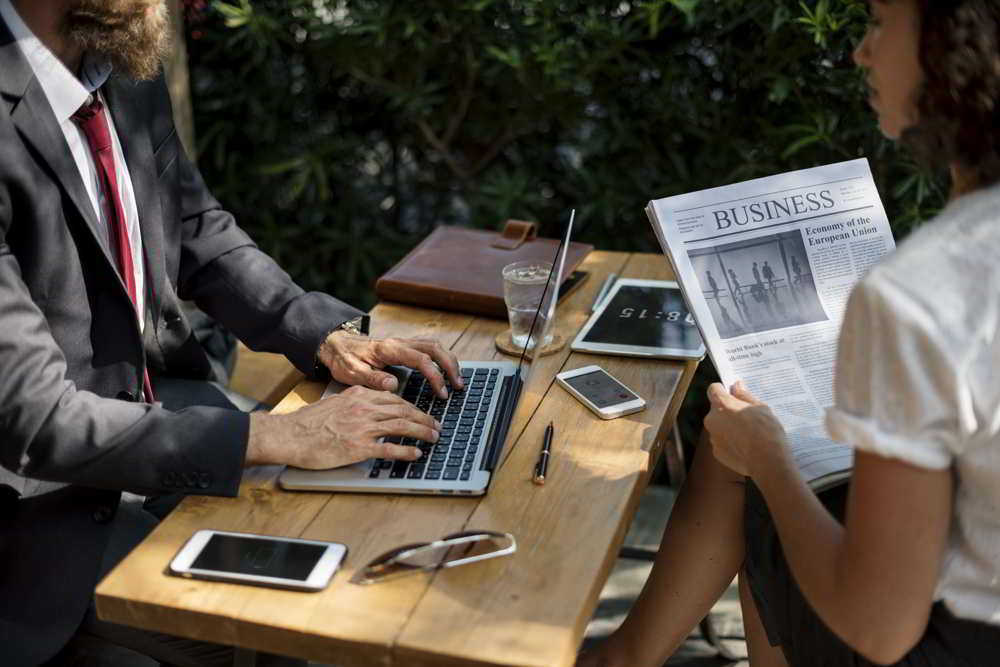 Schools will re-open and face-to-face teaching for one day a week will commence.
The number of days kids need to attend school will gradually increase over the coming weeks.
Cafes and restaurants can re-open for 10 people at a time only. There must be an average of four square metres per person.
Five people (including children) can visit another home.
Outdoor gatherings of up to 10 people are allowed.
Weddings can have up to 10 guests; funerals can have 20 if indoors, and 30 if outdoors.
Places of worship and religious gatherings can have up to 10 people.
Outdoor playgrounds and gym equipment can be used but only with caution.
Swimming in outdoor pools will be allowed.
As of 11.59 pm May 12, Victorians can have up to 5 guests in their home. They should only be family and friends.
Outdoor activities can go forward with up to 10 people.
Exercise, professional sport, hiking, fishing and golf can commence, adhering to the 10-people-only rule.
If you can work from home, it's encouraged that you do so.
Cafes and restaurants are likely to re-open in June but remain takeaway only for now.
Students have already begun returning to school (depending on age).
Up to five people are allowed to visit another home.
Schools are expected to run normally as of May 25.
Queenslanders can gather in groups of 10 and go to restaurants, cafes and pubs that follow the protocol from the state's roadmap.
Bars and gaming facilities are still closed.
Regional travel is now allowed.
Restaurants and cafes are open to 10 people at a time and must be outside.
Home inspections and auctions are allowed to commence.
Funerals can have 20 guests indoors and 30 outside.
By July, the government wants to have 55,000 people back into 'normal working conditions' during stage two recovery.
Schools are now open for face-to-face learning and students are encouraged to attend.
Gatherings of up to 10 people are allowed, but social distancing must be adhered to.
20 people can attend indoor funerals and 30 for outdoor.
There is still a 10-person limit on places of worship, religious gatherings and ceremonies.
Boot camps and other physical activities can go ahead with the 10-person limit, and all must remain at a safe distance. Fitness equipment cannot be shared.
Open home inspections can go ahead with a maximum of 10 people allowed at any one time.
Pubs, cafes and restaurants are yet to re-open but will likely get the announcement n the coming weeks.
Two adults and any dependent children are allowed to leave ACT to enter NSW, but only for the needs of providing support or care.
The first stage to enter stage two of restriction rollbacks.
The state has already allowed all stage 1 rollbacks that other states are now initiating, including up to 10 people for gatherings.
From May 18, gyms, libraries and indoor weddings will be open for up to 20 people only. Outdoor weddings may have 30 guests.
Gatherings of up to 20 people will be allowed in public spaces, as well as for non-contact sports or indoor gyms.
Cafes and restaurants can have 20 people at a time but should use al fresco dining where available.
Playgrounds and skate parks are still closed.
Schools are open, and students are now all able to attend as normal.
Public gatherings from 2 to 10 people are now in effect – this includes real estate needs, religions, gatherings and weddings.
People can visit aged care facilities but only two people to visit once a week.
Funerals can have 20 people in attendance.
Students from kindergarten to Years 6 can go back too school. And those from Year 11 and 12 will head back on May 25. Remaining grades will resume in June.
National parks and reserves are open to those in a 30km radius from their homes.
The state is currently in stage 1 recovery with outdoor gatherings allowed. Non-contact outdoor sports – including fishing – is permitted.
Open house inspections and auctions are allowed.
Stage two will roll out on Friday, May 15.
In stage two, restaurants, bars and clubs can open again.
Beauty parlours, masseuses, libraries, museums and outdoor sports training can commence (stage two)
Indoor religious gatherings will also be permitted.
All of these activities, however, will fall under a two-hour limit.
Time limits will be eliminated on June 5 as stage three rolls in.
Having trouble with your bills during COVID-19?
We understand that being around your own home more often can easily increase electricity and gas costs. Find out how you can optimise your usage here during this time, or speak to our professionals to see how a solar power system can combat your expenses.