When it comes to COVID-19, Melbourne's seen it all. As the 'hotspot' of Australia, the world's most liveable city has seen an influx of active coronavirus cases since the onset of the pandemic in early 2020.
But we're finally seeing the light at the end of the tunnel as Daniel Andrews announced new changes towards coming out of current Stage 4 restrictions across Metro Melbourne and Regional Victoria on Sunday.
As new cases continue to sit in the single digits, Victoria can now look towards more freedom and the potential to be reunited with family and friends by Christmas. Here's what you need to know.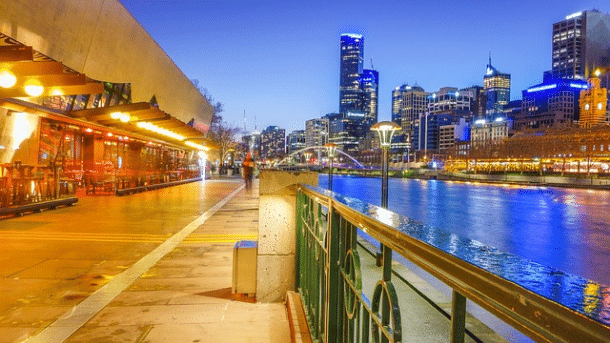 Latest COVID-19 restrictions update for Victoria
Moving around
Melburnians can now travel from their home up to 25 kilometres in distance. There is still an active border between Melbourne and Regional Victoria, however.
Exercise
Run for your life. You can now get moving anywhere you like, as long as you're in the 25km radius from your home or workplace. There are also no restrictions on a time limit for those who enjoy a good marathon.
Outdoor sports facilities are open, with skate parks, tennis courts and golf courses in the clear.  However, toilets and clubrooms that are communal must remain closed. Outdoor pools are allowed to have 30 swimmers in tow, while indoor pools can open for one-on-one hydrotherapy only, and in conjunction with the use of a health professional.
Getting social
The good news is that there are no time limits on socialising with friend s or family outdoors. If you're up for an all-day picnic in the park – go for it. However, outdoor gatherings must be limited to 10 people across two households only.
Retail and hospitality
Hairdressers are now preparing to reopen as of Monday 19 October. Meanwhile, real estate auctions can go ahead with a limit on 10 people in attendance. Commercial inspections for real estate are allowed to move forward.
Mobile pet grooming has been given the green light, while car washes for solo or automatic services are now also on the list of permitted activities. Outdoor photography is welcomed for those looking to get those happy snaps going again.
Trades
It's now permitted to book in any tradie for non-essential outdoor maintenance around your home. That includes repairs, renovations, painting – and the best part of all solar panel installation! Five workers are allowed on-site, which means you can now install your solar power system before the expected electricity price increase in spring and summer.
Tip: Opt for an energy health check before the new year rolls over to avoid the price hike.
Pool cleaners are also allowed to stuck into their work.
Meanwhile, those with properties in Regional Victoria who have been given a fire prevention notice from a local council (or own a property that is vulnerable to flooding) can travel to the area to ensure their property is prepared for fire or floods. Those travelling for this will need to stick to Melbourne's rules.
More changes are expected to roll out from 11:59pm November 1, with the potential of these moving forward.
See the latest official updates from the DHHS here.