The second phase of Tesla's virtual power plant (VPP) initiative in South Australia will connect another 1,000 low-income homes. While innovative, the program is simply the latest in a long line of clean energy projects in Australia.
On the other side of the world, the United Kingdom finds itself on a similar course. Last year, over 50 per cent of their power came from low-carbon sources. That included offshore winds farms to kick-start a clean energy boom.
Benefits for every home
Writing an opinion piece for Energy Live News, the UK's Energy Minister Claire Perry describes how this "revolution" started small. Over the years, businesses, homes and schools have adopted new ways to generate their own electricity. This has been achieved mainly through solar panels.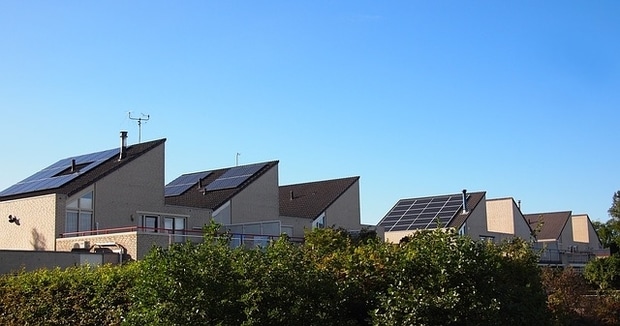 High adoption rates then led to home battery storage, and smart devices. A smarter energy system means reduced demand at a local level and clean power fed to the grid when necessary.
As Perry puts it, it's more cost-effective and environmentally friendly to use solar, batteries and smart management at a local-network level such as with a VPP.
"That's why we are investing £170 million in smart systems innovation to ensure energy use is more flexible and efficient, and £246 million in the Faraday Battery Challenge to help the UK become a world leader in the research, design, development and manufacture of batteries," Perry stated.
Australia's VPP (virtual power plant): the world's largest?
The success of Tesla and South Australia's energy collaboration appears to have no end in sight. Indeed, the second phase of the project will see solar panels and Tesla Powerwall 2 solar batteries installed for free in select Housing SA locations.
Overall, that means 50,000 low-income houses in South Australia will "deliver 250 MW of solar power with 650 MWh of battery storage capacity".
VPP compared to an energy 'supercomputer'
The future really is local, thanks to virtual power plants (VPP). These work by connecting many home solar panel systems to form a single, large power source. Like a host of PCs connecting to form a supercomputer, a VPP connects local solar panels through energy.
The benefit for Australian consumers are manifold. Not only are there financial benefits as VPP power is traded on the market, but there is increased reliability on the grid. That's because a single power source is easier to control than thousands of smaller ones.
Households participating in phase one of South Australia's VPP initiative cited a 70 per cent reduction in grid consumption. And less consumption means less stress on the grid during peak demand.