With energy prices set to rise again from July 2017, the ability to receive free grid electricity with your solar battery purchases is an opportunity many Australians wouldn't miss. Yet, what seems like a pipe-dream may now be a reality, at least for customers of sonnen batteries with the official Australian launch of sonnenFlat on July 5th.
Energy Matters' parent company Flex is the the exclusive distributor of sonnen batteries in Australia and as such Energy Matters' customers can now be eligible to sign up for sonnenFlat packages.
SonnenFlat promises to give eligible households (both new users and those who already own a sonnenbatterie compatible solution) flat electricity from just $30 a month, 24 hours a day, even when the battery is empty and the sun is not shining! It's another revolutionary move from the world's leading company in home energy storage. It promises a huge shift in way solar and electricity is utilized and valued in Australia.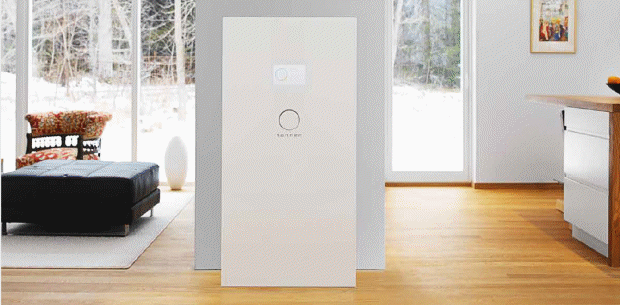 How does sonnenFlat work? and who is eligible?
Eligible sonnenBatterie owners who sign up to sonnenFlat will receive access to grid electricity based on the size of a their battery system, the total amount of solar power the customer has installed and their expected home energy consumption.
In return for giving a customer access to sonnenFlat electricity packages, sonnen will occasionally be able to draw electricity stored in a network of sonnen batteries in a virtual power plant scenario to help balance the energy grid during times of high usage demand, helping improve Australia in making the shift to distributed generation and alleviate grid bottlenecks when is most needed.
Benefits don't end here; SonnenFlat packages will not only cover a large portion of customers' energy consumption by replacing with a low monthly fee, but will eliminate daily connection charges helping have you bill under complete control.
Request a quote today from Energy Matters' to discuss home battery storage options with one of our expert advisors.
Customers in the following regions can claim the benefits, with other states and regions, such as Victoria, to be introduced over time.
sonnenFlat is available now in:
NSW – All regional and metro areas
SA –All regional and metro areas
QLD –Energex territory alone
Customers in the following regions can claim the benefits, with other states and regions, such as Victoria, to be introduced over time
View below the sonnenFlat packages available you could be eligible for:
Sonnen expects to make sonnenFlat available in Victoria and in other states later in 2017. Subscribe to our newsletter to receive latest sonnenFlat updates as they become available in your region.
The sonnenFlat program is already a huge success in Germany where it offers free electricity to sonnen customers – up to 10 years!
In Australia, sonnenFlat comes at the perfect time, when Aussie families are looking at paying up to 20% more in power costs. Register below or call one of our expert advisors today to find out more about this revolutionary offer and how you can get FREE electricity with your sonnen purchase and take back energy independence for years to come.
A complete Home Battery Solution
Germany's sonnen, the world's largest home battery storage provider, not only helps maximise the value of your solar power and provides some of the best warranties in the industry, but also provides access to smart features, including self-learning algorithms that help determine the best time to charge and discharge your battery, making sonnenFlat a reality today.
On this, sonnen's Philipp Schröder earlier spoke exclusively to Energy Matters and explained the unique advantages of the sonnen battery as it relates to the sonnenFlat program:
"If you have a sonnenbattery you will probably need it for charging and discharging around 6-7 hours a day. That leaves up to 18 hours that your battery, which you have already paid for, is for other services. sonnen has a very high cycle life so we have enough charging cycles available to participate in the electricity wholesale market and grid stabilisation."
The energy revolution is now and sonnen can help you achieve energy independence from the grid!
Call our friendly storage experts on 133-SUN for a price on a fully system or retrofit; or submit a quote request online.