The following details estimate output for systems installed in Tuggerah , plus other useful solar power related information and statistics relevant to the Wyong region. For expert advice on a system to suit your needs, including battery storage options, call our friendly New South Wales team on 133-SUN.
Tuggerah's solar energy resources
On average, Tuggerah receives solar irradiation levels of around 4.44 kilowatt hours per square metre daily. Ideally, solar panels installed in Tuggerah should face a Northerly direction. Acceptable panel angle range is 18° to 28° and the optimal angle is 23°. On typical rooftop PV installations, actual installation angle will be determined by roof inclination.
Solar installations in Tuggerah, NSW, 2259
There are 3811 solar PV installations in Tuggerah's postcode, 2259, totaling 10176.91 kW of capacity. The 2259 postcode accounts for 0.249% of all the solar installations in Australia.
The average system size in Tuggerah is 2.67kW and the Australian average is 3.15kW.
System owners in Tuggerah's postcode area are generating an average of 45185 kWh daily, saving them collectively approximately $406669 monthly and $4947810 annually**. The electricity produced by arrays in the 2259 postcode is enough to fully power 2827 Australian homes.
Tuggerah solar carbon offset
System owners in Tuggerah's postcode are collectively avoiding 16493 tonnes (coal fired power) or 6597 tonnes (gas fired power) of carbon emissions each year; the equivalent of taking 2368 - 5920 cars off Tuggerah's roads.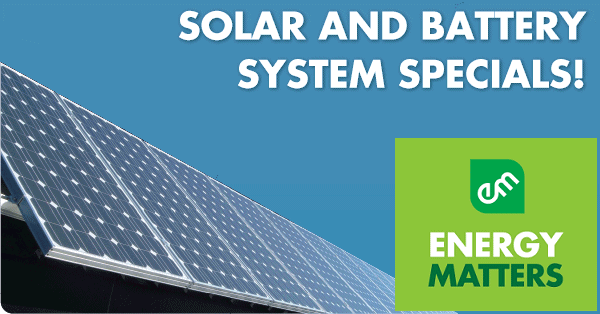 Other related Tuggerah information
Tuggerah's coordinates are -33.30701,151.415901 and its weather station is located at Newcastle. Newcastle weather station reports the following average readings:
Solar irradiation in Tuggerah: 4.44 kWh/sq m/day
Wind speed: 7.55 m/s
Air pressure: 98.49 kPa
Humidity: 74.65%
Air temperature: 18.18 degrees C
Earth temperature:17.48 degrees C
** Notes on system performance in Tuggerah
Figures above are approximations only - e.g., the retail value of electricity for Tuggerah households is based on 30c per kilowatt hour.
Considering buying solar panels?
We have accredited installers servicing Tuggerah and the Wyong region. For more NSW solar power information, request a quick solar quote, view our current specials on fully installed solar power systems in New South Wales or call our Tuggerah hotline on 133 SUN.
Home Battery Systems In Tuggerah
Join Tuggerah's energy storage revolution! We supply and install home battery storage and battery-ready solar panel systems in Tuggerah and the Wyong region. Call our New South Wales team on 133-SUN for more information.
Tuggerah not your location? Search for your own town, city or suburb
Installing solar in Tuggerah
New South Wales, 2259