Solar Panels Canberra
Are solar panels worth the investment? How much money can you save?
Some Australians aren't yet making the decision to install solar panels because they think it will be too expensive and complicated. However, this isn't the case at all!
With solar prices at an all-time low, solar panels are proving to be one of the smartest and safest investments you can make in 2021. The upfront cost will be recouped within just a few years while saving thousands of dollars in electricity bills every year moving forward.
In fact, a recent report by the ACCC revealed that solar owners save an incredible
31% on their energy bills
compared to grid-connected households!
Make the most of your rooftop real estate! Contact our ACT team while government solar subsidies and amazing deals on solar power systems last.
"I really recommend Energy Matters. They helped me find the right company to install my solar system"
– Chris
Can't afford the switch to solar right now?
Don't have the money for solar right now? Don't let that stop you from making a great investment. Many of our trusted solar installers now offer $0 upfront interest-free loans where you can pay off your system in small monthly instalments. Simply request an obligation-free solar quote and find out what payment plan options are available!
Make money by saving money
Take advantage of ACT's feed in tariff. Solar households in Canberra and the ACT are also rewarded through any surplus electricity generated being purchased by ActewAGL Retail at 6.7c per kilowatt hour.
rate varies between retailers. In regional Queensland, the rate is currently 7.861 cents per kilowatt hour (2020-2021).
Estimated annual electricity savings [1]:
4.05kW solar power system: $853 – $963
5.01kW solar power system: $1,056 – $1,191
[1] Estimated Canberra and A.C.T electricity bill savings estimate above based on 17.5c per kilowatt hour electricity price and 9.0c 
feed in tariff (FiT)
with 50% to 70% consumption of generated electricity without batteries, and 70% to 100% consumption of generated electricity with batteries.

We understand one of the major blocks to going solar can be the perceived hassles and headaches. Energy Matters is dedicated to making your transition to solar energy as painless and straightforward as possible. Our network of trusted solar installers can tailor a solution to your needs and assist you every step of the way. Wherever you live in Canberra or elsewhere in ACT, you can request up to 3 obligation-free solar quotes solar quotes from trusted local installers who can discuss your requirements and any questions you may have about making the switch to solar!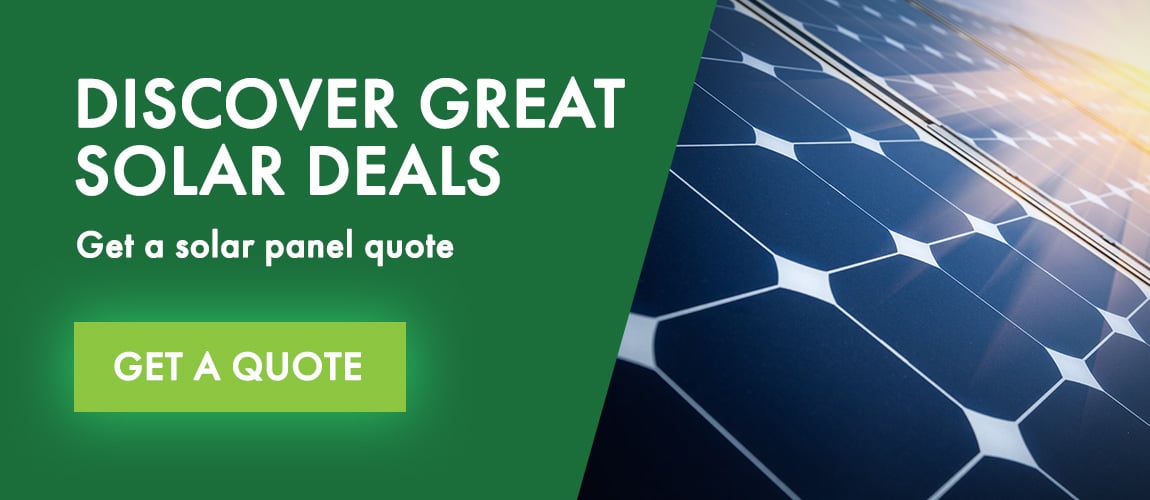 Canberra solar batteries—the future of renewable energy
Enjoy power savings day and night by adding a battery. Not only will solar panels and a battery add value to your home, energy bills can be reduced by using battery power at peak times when electricity from the grid is more expensive.
Touted as the future of electricity, batteries allow solar power generated during the day to be stored for use at night time or on cloudy days when solar panels cannot generate electricity. In fact, adding a battery to a residential solar system can double the amount of self-generated electricity consumption. The battery may also:
provide backup power during a grid outage (some systems only i.e. Tesla Powerwall 2)

Reduce peak demand on the energy network

Reduce greenhouse gas emissions
Tesla Powerwall
Stores electricity for solar self-consumption, time of use load shifting, and backup power.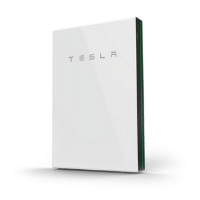 SENEC Home V3 Hybrid

The new SENEC Home V3 Hybrid comes with an unbeatable 20 year extended warranty.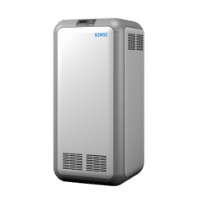 ACT generous solar battery rebates available now
The ACT Government Household Battery Storage program provides Australian Capital Territory households and businesses a battery rebate of $825 per kilowatt of power capacity, up to 30 kW (up to $24,750).
The Electric Vehicle (EV) revolution is gaining strength in Australia. Are you EV ready?
Canberra and ACT solar facts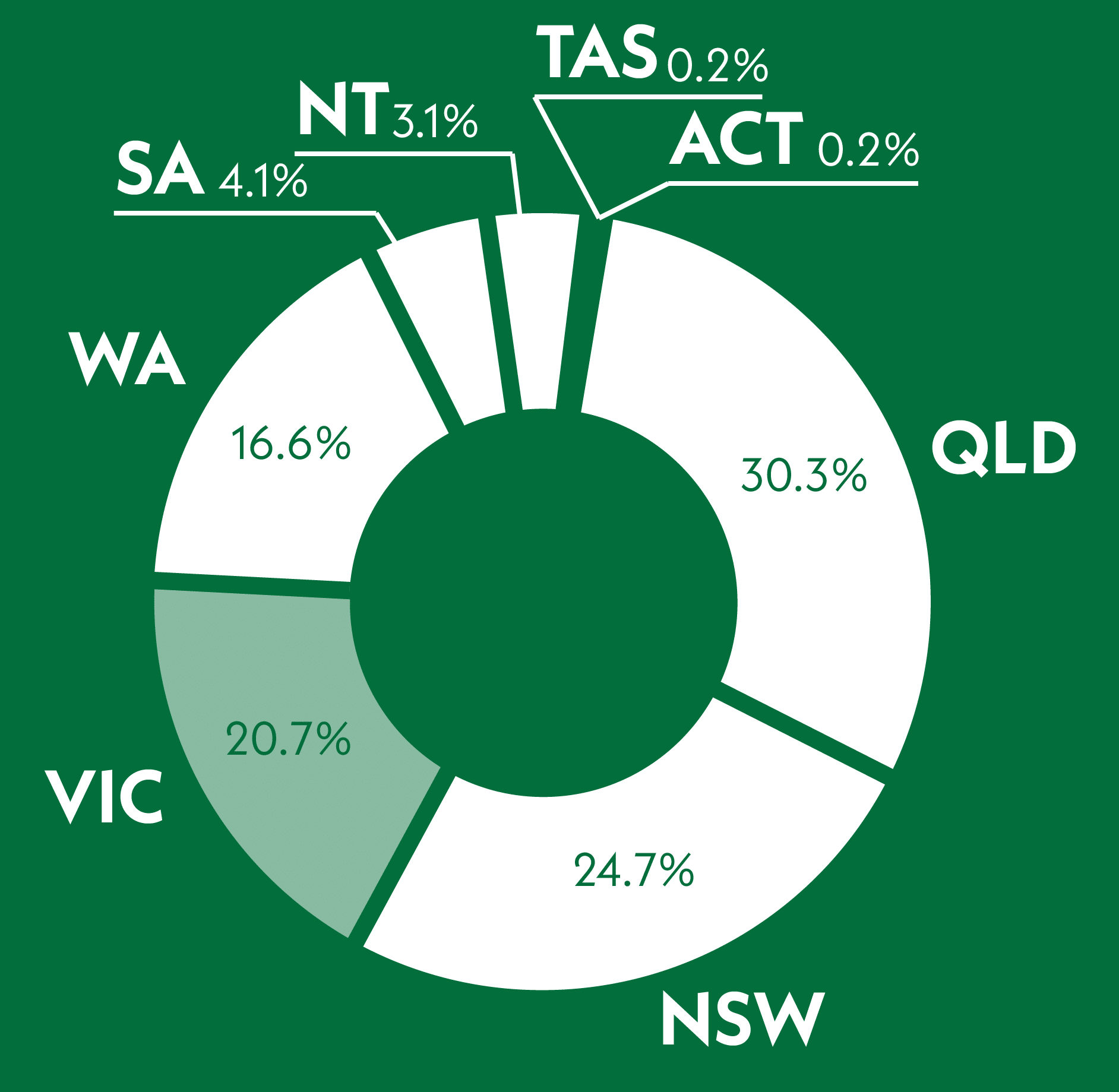 ACT Emissions vs Other States
Australia's total greenhouse gas emissions was 535 million tonnes CO2-e in 2017. ACT ties with Tasmania as being Australia's lowest polluting territory/state.
The ACT is unique in that it is the only Australian state or territory to have no grid-scale electricity generators located within its borders. The electricity imported from the NSW grid is 100% sourced from solar and wind farms (2019-2020 reporting period). Due to this, ACT reports on emissions differently. ACT offset the emissions of household electricity usage with the purchase of Renewable Energy Certificates (RECs). This resulted in emissions intensity of electricity to the value of zero!
Source: https://www.environment.act.gov.au/__data/assets/pdf_file/0008/1679075/ACT-Greenhouse-Gas-Emissions-Inventory-Report-2019-20.pdf
ACT Total Net Emissions
The ACT Greenhouse Gas Inventory for 2019-20 report found that the estimate of total greenhouse gas emissions for the ACT was 1,684 kilotonnes of carbon dioxide equivalent (kt CO2-e).
Rather amazingly, the electricity emissions totalled 0! This was wholly due to renewable energy being the source of all electricity consumed in the ACT, and any emissions from that use offset with RECs.
Source: https://www.environment.act.gov.au/__data/assets/pdf_file/0008/1679075/ACT-Greenhouse-Gas-Emissions-Inventory-Report-2019-20.pdf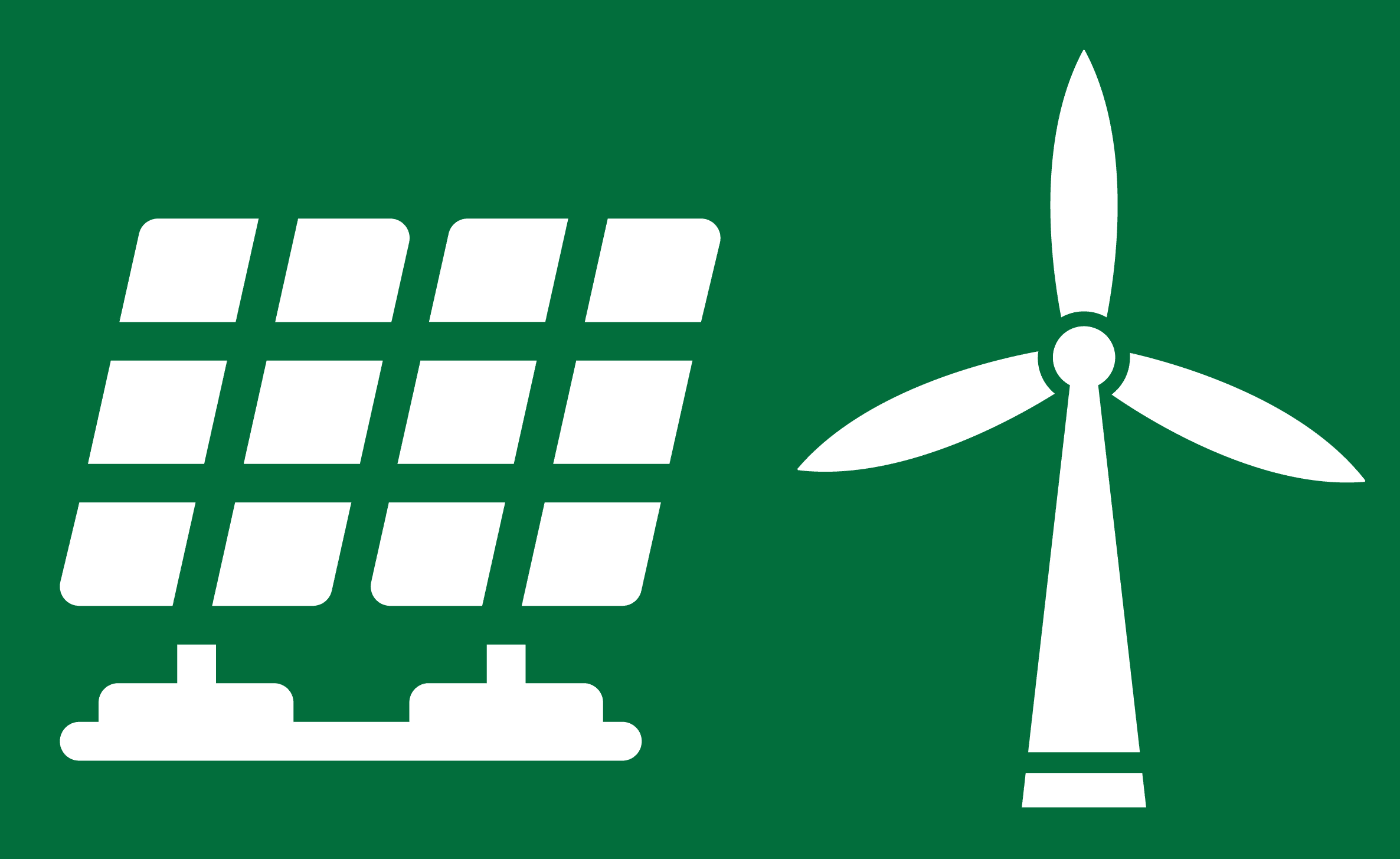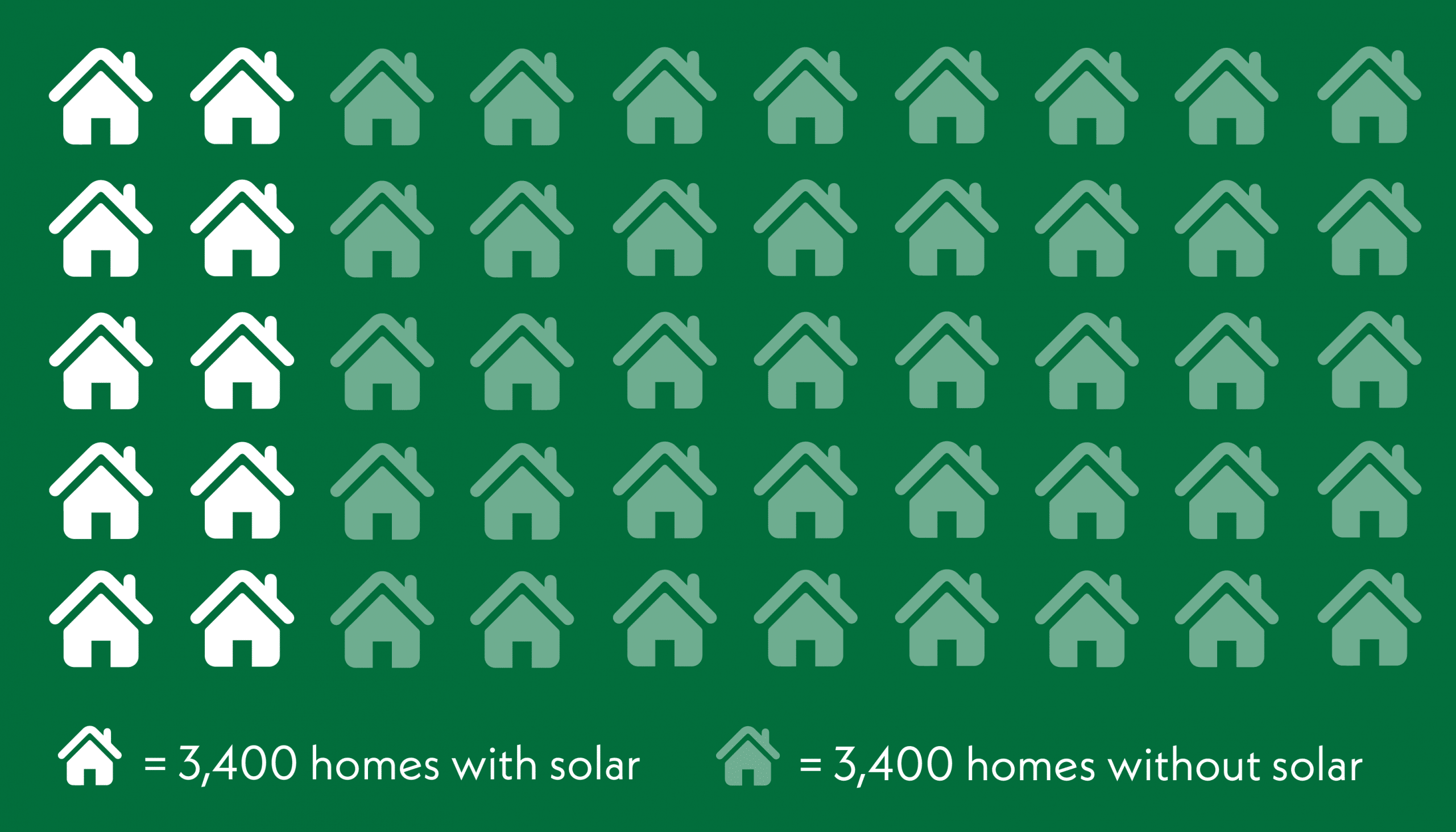 ACT Homes with Solar
As of the 2016 Australian Census, there were 163,286 private dwellings. Of those private dwellings, 34,576 homes have a solar PV system installed – that's 1 in 5 ACT homes!
Only 1,479 of those homes have a solar battery installed. Are you one of the many Canberrans that have solar? Are you one of the few that have solar battery storage? If you answered no to either of those questions, why not speak to a local installer today?
Source: http://www.cleanenergyregulator.gov.au/RET/Forms-and-resources/Postcode-data-for-small-scale-installations