MONDAY 12 SEPTEMBER, 2011 |
---
Direct Wafer Process To Further Cut The Cost Of Solar Power
by Energy Matters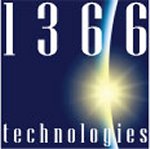 U.S solar company 1366 Technologies will receive $150 million in government support after its highly successful technique for manufacturing silicon solar wafers, which can reduce production costs of the wafers by 50 percent, was recognised by the Department of Energy (DOE) as a project capable of "dramatically cutting the cost of solar power" in America.   
The company developed an innovative process called
Direct Wafer
manufacturing. The process uses lasers to cut wafers directly from a thinly cast sheet of frozen silicon 200 microns thick, or about 20 thousandths of a centimetre; which uses 50-percent less waste than current silicon solar wafer processing - and does it in a fraction of the time.   
According the DOE, the entire wafer formation process can be completed in just 25 seconds when compared to conventional batch processing, which can take up to three days.  
1366 Technologies is a favourite of the DOE's federal loans guarantee program that supports the commercialisation of renewable energy projects with a view to creating jobs and lowering the cost of clean energy.   
Original development of the company's Direct Wafer process, and bringing the technology to market, was made possible with a $4 million grant from the Department's Advanced Research Projects Agency and an additional $3 million grant from the Office of Energy Efficiency and Renewable Energy.   
1366 Technologies received the $150 million loans guarantee to build a large-scale multicrystalline solar wafer manufacturing facility. Expected to fund 70 permanent jobs and 50 construction jobs, the facility will produce approximately 700 to 1,000 megawatts of silicon-based wafers each year.   
U.S Energy Secretary Steven Chu gave the project his customary stamp of approval. "This type of pioneering technology is needed to compete and thrive in the global race for solar manufacturing, a market worth billions of dollars and tens of thousands of jobs in the years ahead."    
---
---
---
---
Other news for Monday 12 September, 2011
---
---
---
Return to main renewable energy news section
Other Energy Matters News Services