As global inflation surges to record highs with unprecedented increases in the cost of living, Australians' love of solar panels is helping insulate the country from higher interest rates.
Reserve Bank Australia Governor Philip Lowe this week provided an insight into Australia's economy and why interest rates may stay low for another year.
While slow wages growth plays a major part, another significant factor is ​the popularity of solar panels in Australia – with over 3 million rooftop solar PV systems installed and the highest installed solar PV capacity per capita in the world.
According to Mr Lowe, the increased supply of renewable energy from wind and solar has helped to lower energy prices in Australia, keeping a lid on inflation which, in turn, helps keep interest rates low.
"In contrast, a number of other advanced economies have experienced very large increases in electricity prices as their power systems struggle to meet demand".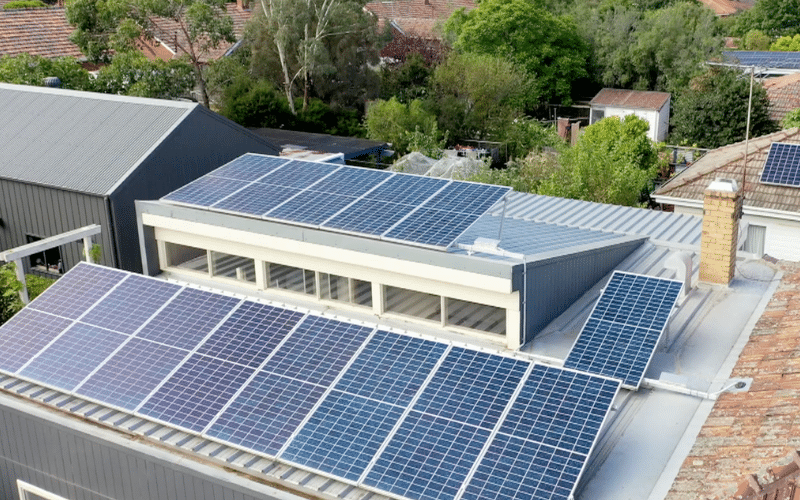 In the US, energy prices are up 30% on a year ago, with a 6.2% annual increase in the cost of living. Record inflation is also driving the likelihood of an interest-rate hike. In the UK, affairs are equally as grim with high energy prices driving inflation to a 10-year high of 4.2 percent in October. In emerging markets such as Turkey, Brazil and Argentina, inflation rates have hit double digits.
How do energy prices affect inflation?
The relationship between energy prices, inflation, and interest rates is complex, but they are all ultimately linked.
Typically an increase in the cost of energy spreads throughout the economy, so anything that has to be manufactured or shipped becomes more expensive.
These costs are often passed on to consumers, making everything we buy more expensive and driving inflation. It can also result in job losses as businesses cut costs to maintain profits.
Inflation and job losses have a flow-on effect on household income, spending, and saving rates. This, in turn, affects interest rates – as inflation is one of the key factors that central banks consider when deciding whether to change interest rates.

How does renewable energy lower energy prices?
In Australia, record levels of renewable energy have driven down electricity prices and reduced consumers' need to access the grid for power.
In an interview with news.com.au, Victoria University energy expert Associate Professor Bruce Mountain explained that Australia's energy system is complex and impacted by many factors. However, he said it was fair to say that the spread of solar panels on rooftops and the addition of new solar and windfarms to the grid meant spot power prices were often zero during the middle of the day, and regularly lurched into negative territory.
This has created the situation where coal-fired power stations actually pay the market to dispatch their electricity, rather than being paid for it.
"Because that's cheaper than switching off [the power station] and having to restart again," Prof Mountain said.
Interest rates unlikely to rise next year
While inflation has risen in Australia due to increased demand for goods rather than services and global supply chain impacts during the pandemic – the overall effect has been modest in comparison to international markets and is predicted to moderate over the next 18 months.
Mr Lowe said the latest data and forecasts do not warrant an increase in the cash rate next year.
"The economy and inflation would have to turn out very differently from our central scenario for the Board to consider an increase in interest rates next year," he said.

Join the solar revolution
With summer just around the corner, we'll soon be cranking our air conditioners and cooling off in our pools – two extremely energy-intensive features of many homes. Not only does solar compensate for that hefty energy usage but, during summer, solar systems can generate twice the electricity than in the short days of winter.
If you aren't already reaping the benefits of solar power, we can help.
Energy Matters has assisted over 30,000 Australians in their transition to clean energy. We can guide you toward solar and/or battery storage solution that fits your lifestyle and budget. Receive up to 3, obligation-free quotes from our trusted network of accredited Brisbane solar installers. It's fast, free, and takes the hassle out of shopping around.