AFL and solar might not be your typical pairing, but for the North Melbourne Football Club and Hello Solar, it was the perfect match.
In this week's episode of Open Homes Australia, we heard from North Melbourne ruckman, Todd Goldstein, as he shared his journey to date of building a new family home and why installing a rooftop solar system is such an important part of that process.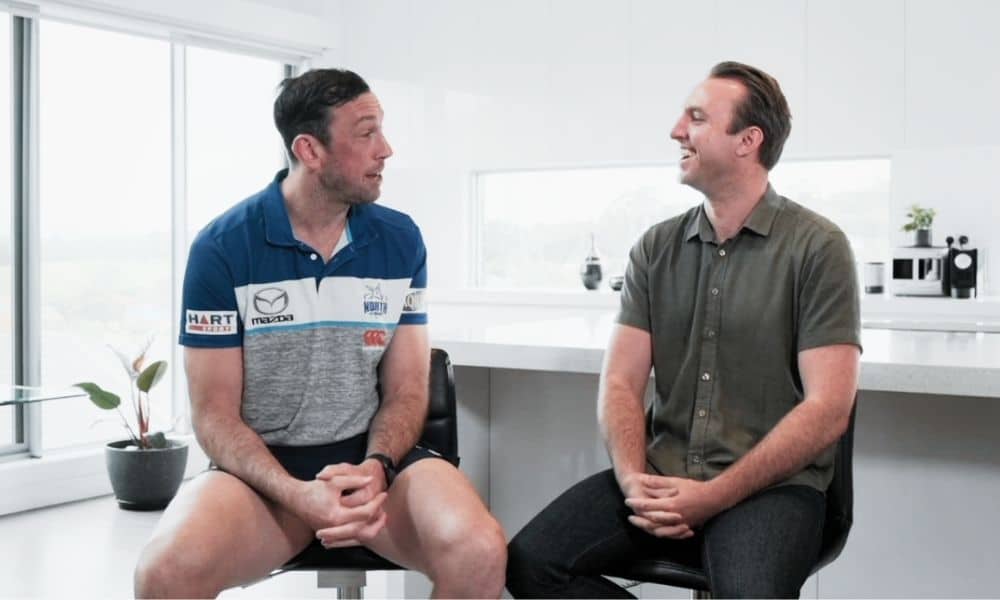 We also learned about how a 200 kW solar system from Hello Solar is helping North Melbourne tackle the club's hefty power bills as well as do their bit for the environment.
An official sponsor of the North Melbourne Football Club, Hello Solar is a well-known name in the solar game. Fully Australian owned and operated, the accredited solar installer has been delivering the benefits of solar power to Aussie homeowners and businesses for many years.
Keep reading for a recap of Hello Solar's feature on Open Homes Australia.
A Big Family Home Without the Big Bills
Episode 3 of Open Homes Australia treated viewers with a look inside a stunning architecturally designed home in Brisbane, a glamorous modern masterpiece in Sydney and some chic interior design trends in Melbourne.
Not least, viewers were invited on a tour with AFL legend Todd Goldstein, as he discussed his new build, North Melbourne clubroom renovations and his involvement in AFL Players For Climate Action (AFL4PCA) as they tackle the catastrophic impacts of climate change.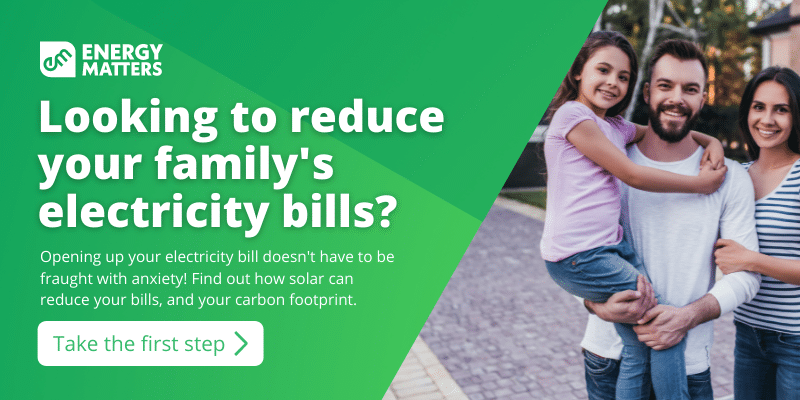 Todd is a man of many talents. Not only is he a superstar ruckman for the North Melbourne Football Club (NMFC) and the first-ever player to reach 1000 hitouts in a season, but he's also a dedicated husband and father of five young children.
When it comes to building his new family home, functionality is key. With such a large family, Todd needs a home that is spacious and offers privacy.
Chatting to The Block's Jesse Raeburn, Todd explained that he wants to ensure the house has enough living space so that the kids can "be kids" and have fun but also have their own room so they can escape to relax or do homework when necessary.
"One of the biggest things for us is making sure the layout worked well," he said.
While the layout is a priority, another big focus for Todd is reducing his family's carbon footprint and ensuring power bills stay as low as possible. Big homes typically come with big bills but Todd is adamant that he doesn't want that to be the case with his new home.
"A lot of power goes into trying to feed all the different TVs and devices the kids use".
Todd shared that the family will be engaging Hello Solar to install a big 15-20 kW solar system with batteries on the new house to meet the family's daily energy needs while knocking those bills down.
Seeking some inspiration, Todd joined Jesse and Energy Matter's Rosh Ramnarain on a tour of a family home in Diamond Creek that is already reaping the benefits of a solar system supplied and installed by Hello Solar.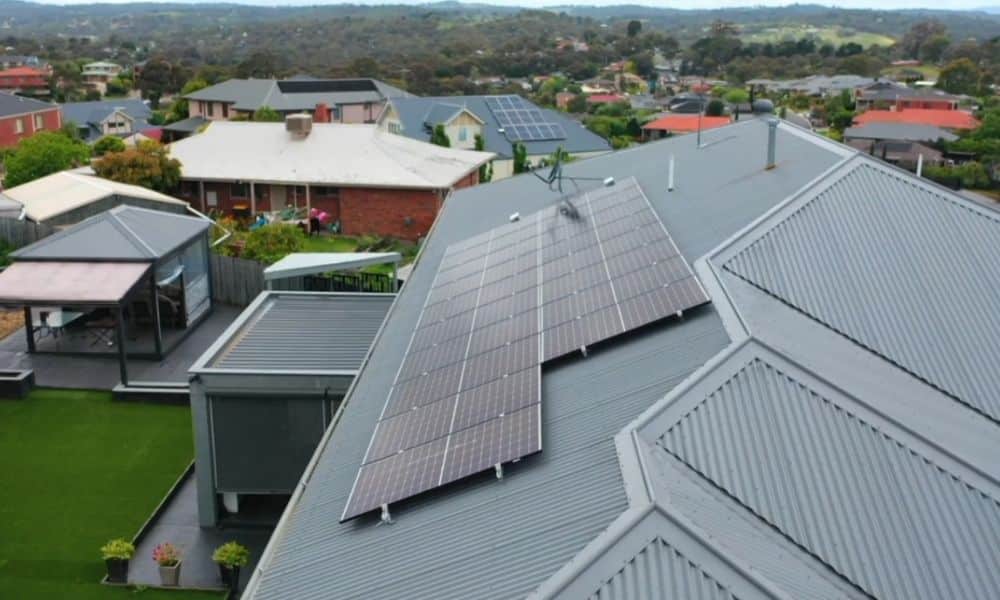 With only four occupants, the home has a standard 6.6 kW size solar system – enough to meet their daily consumption needs.
"A 6.6 kW system will produce roughly 18 kW worth of electricity – and that's enough to sustain the day-to-day consumption of an average family", said Rosh.
Todd, with a much larger family and space to power, will install a larger system that can meet his family's needs now and into the future.
Tackling Climate Change and Hefty Power Bills
Todd isn't the only footy player looking to reduce his carbon footprint and save money in the process – in fact, the whole North Melbourne club is on board.
As an official sponsor of the NMFC, Hello Solar has installed a huge 200 kW solar system on North Melbourne's newly renovated clubrooms, with another system to come. With the four different teams under the NMFC using the facilities, the requirement for power has gone through the roof.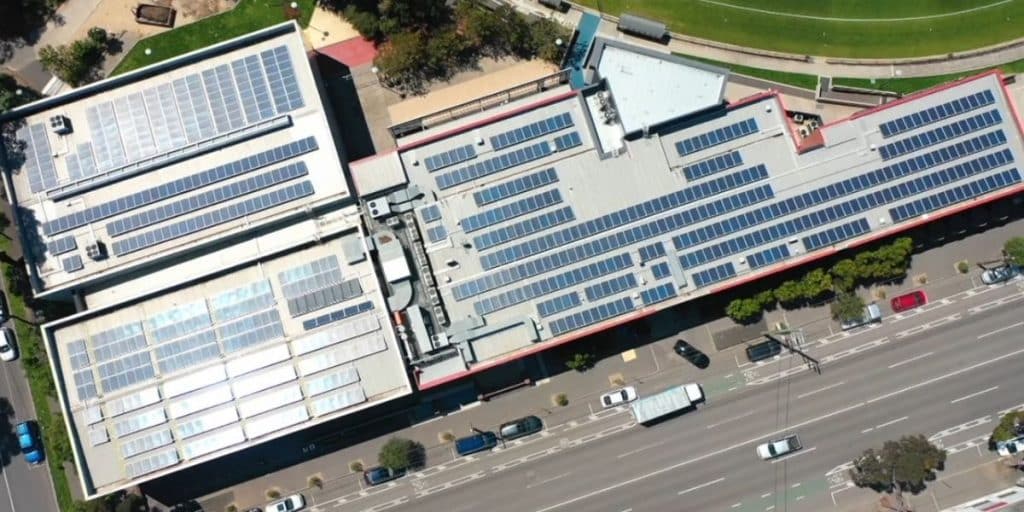 Rosh elaborated on this. "A football club is certainly a sporting organisation that would use a lot of electricity throughout the daytime".
"A lot of people might think 'oh a football club, it's just at nighttime in a stadium', but they're training in the daytime – they have their meals, they have saunas, steam rooms, jacuzzis, massage rooms…all these different facilities consume a lot of electricity".
As a result of the solar installation, the club is now saving big on its power bills while also doing its bit to help fight climate change – something that is important to the AFL.
Following the devastating black summer bushfires that wreaked devastation across the east coast of Australia in 2019/2020, the AFL community announced the launch of AFL Players For Climate Action (AFLP4CA).
AFLP4CA, a registered charity, represents over 260 AFL players who want to do more to tackle climate change. The AFLP4CA team is currently running two projects, Footy4climate and The Cool Down, with the intent of reducing or offsetting players' carbon emissions and advocating for greater climate ambition.
For the NMFC, having Hello Solar as their major sponsor certainly gives them the edge when it comes to being at the forefront of sustainability in sport.
"We're lucky that Hello Solar is a great sponsor of our footy club and sorted us out with the solar panels – it's made a difference", said Todd.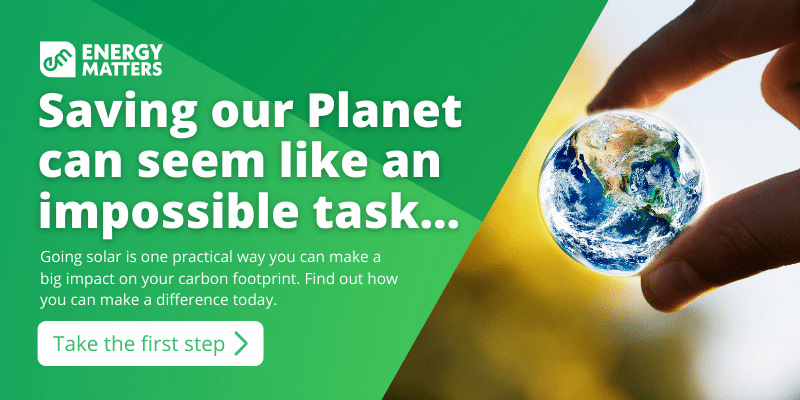 Open Homes Australia: Season 5 Airing Now
When you buy a home, you're not just buying a roof over your head – you're buying a place to call your own, a sanctuary from the outside world. Your home should be a reflection of your unique style and personality, and it should be a space that you're proud to come home to at the end of a long day.
Here at Energy Matters, we believe that the best homes are designed with sustainability front of mind – not only will a sustainably-designed home keep you comfortable year-round, but it will save you thousands in energy bills while also helping the environment.
Energy Matters is thrilled to be partnering with Open Homes Australia for its 5th season.
This season continues the tradition of showcasing incredible Australian homes, breath-taking designs, and sustainable choices that will be sure to inspire and awe you. Featuring some of Australia's most recognisable designers and creatives, as well as many from your favourite seasons of The Block and Renovate or Rebuild – this is a show you don't want to miss!
Catch the next episode on Saturday April 2nd @ 4:30pm on 9Life!