In Australia, the transport sector is the third biggest source of greenhouse gas emissions. In an effort to decarbonise the industry and help meet 2030 emission reduction targets, the Victorian and New South Wales Governments have announced plans to co-deliver Australia's first renewable hydrogen refuelling network.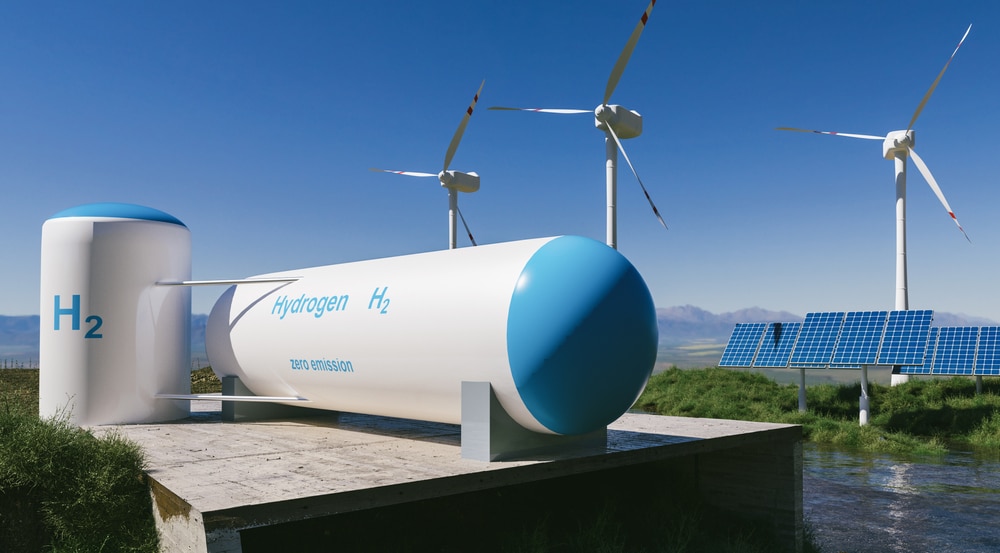 The landmark project dubbed the Hume Hydrogen Highway (HHH) will see the construction of at least four renewable hydrogen refuelling stations between Sydney and Melbourne, along the nation's busiest freight route. Both governments will invest $10 million in the project, with a focus on building a sustainable, long-term infrastructure for the trucking industry.
The Queensland Government has also signed a separate memorandum of understanding (MOU) with Victoria and NSW to collaborate and share knowledge on the HHH learnings.
Renewable hydrogen to "create jobs" and "drive investment" while lowering fuel costs
Renewable hydrogen shows strong potential to be cost-competitive with diesel – which currently powers most of Victoria's freight industry.
The HHH project which will link the Hume Highway, the Pacific Highway and the Newell Highway by 2026, aims to take advantage of faster refuelling, increased load capacity and range. It will also help support approximately 25 hydrogen-powered long-haul heavy freight vehicles to adopt zero-emission technology.
The Victorian government claims that in the long-term renewable hydrogen could lead to cheaper fuel prices and fewer price shocks for the freight industry.
Victoria's Minister for Energy, Environment and Climate Change Lily D'Ambrosio said that the renewable hydrogen highway is a significant stepping stone towards the state's net-zero targets. D'Ambrosio believes the HHH will have a transformative effect on Victoria's broader hydrogen-for-transport sector, positioning Victoria as a destination of choice for renewable hydrogen projects.
"The renewable hydrogen highway will create new jobs, drive investment across the east coast and is a landmark step towards meeting Victoria's target to reach net-zero by 2050″.
NSW Treasurer and Minister for Energy and Environment Matt Kean also spoke on the historic tri-state collaboration, saying the hydrogen refuelling network will enable the decarbonisation of heavy transport industry.
"Renewable hydrogen will increasingly become a competitive zero-emissions fuel option for our heavy transport sector, giving our trucking industry the opportunity to decarbonise their fleets".

Low emissions electricty and hydrogen key to Australia's energy independence
Queensland Minister for Energy, Renewables and Hydrogen Mick de Brenni said hydrogen presents an enormous opportunity for the state, including emissions reduction opportunities and fuel security benefits.
"When you consider the impacts of the COVID pandemic and international conflicts, it's clear Australia must achieve energy independence, to shield our nation from foreign companies and foreign powers," Mr de Brenni said.
"Low emissions electricity and hydrogen fuelled heavy transport will sit at the heart of the renewable energy eco-system. Transport is the fastest growing sector for emissions and ironically it could also be the key to reducing them."
Once again, state governments are leading the way on climate action in Australia, with a focus on creating jobs, driving investment and moving towards net-zero emissions. The HHH project is a welcome addition to Australia's renewable energy infrastructure and sets a strong precedent for future hydrogen projects across the country.
In D'Ambrosio's words; "While the Commonwealth Government is failing to address climate change, Victoria, New South Wales and Queensland are building pathways to a zero-emissions transport sector."
Looking to go solar? We can help.
Assisting over 30,000 Australians in their transition to clean energy, Energy Matters can guide you toward a solar and/or battery storage solution that fits your lifestyle and budget. Receive up to 3, obligation-free quotes from our trusted network of accredited solar installers. It's fast, free, and takes the hassle out of shopping around.