In Episode 9 of Open Homes Australia, a couple on a journey towards self-sufficiency shows how they achieve "technically off-grid" living with the help of the solar dream team: Specialized Solar & Electrical, Suntech solar panels, a Tesla Powerwall and a Sunways solar inverter distributed by Lawrence & Hanson Solar + Solutions.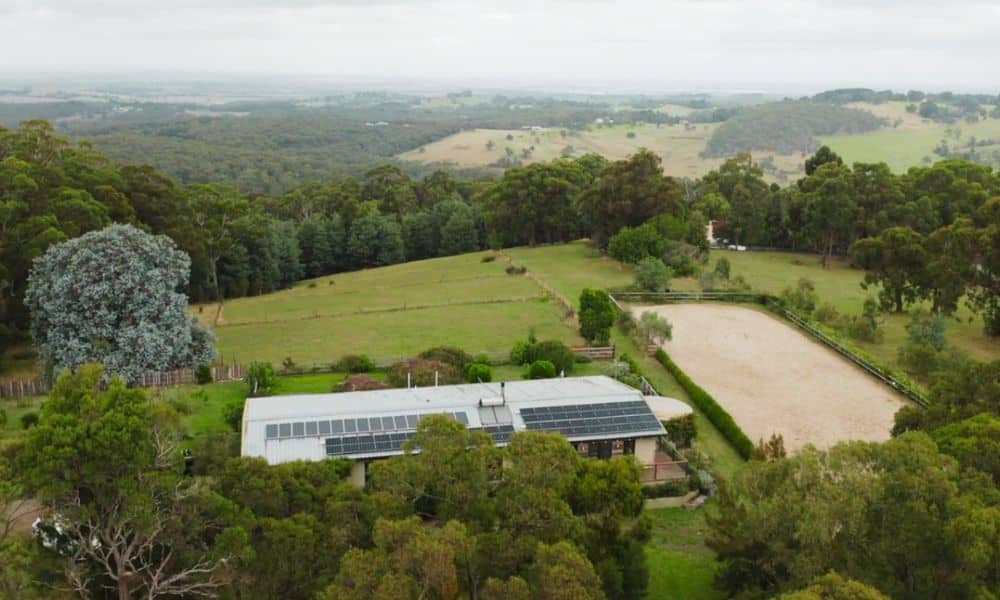 Keep reading to find out how this couple is using the power of solar to take control of their power bills and live a more sustainable lifestyle.

Small Steps to a Self-Sufficient Life
In a world where everything is increasingly connected and fast-paced, it's no wonder that more and more people are feeling the desire to return to a simpler way of living. This was the case for Lana and Matt, who decided to leave their lives in Melbourne behind and move to a sprawling 15-acre rural property in Pakenham Upper, Victoria.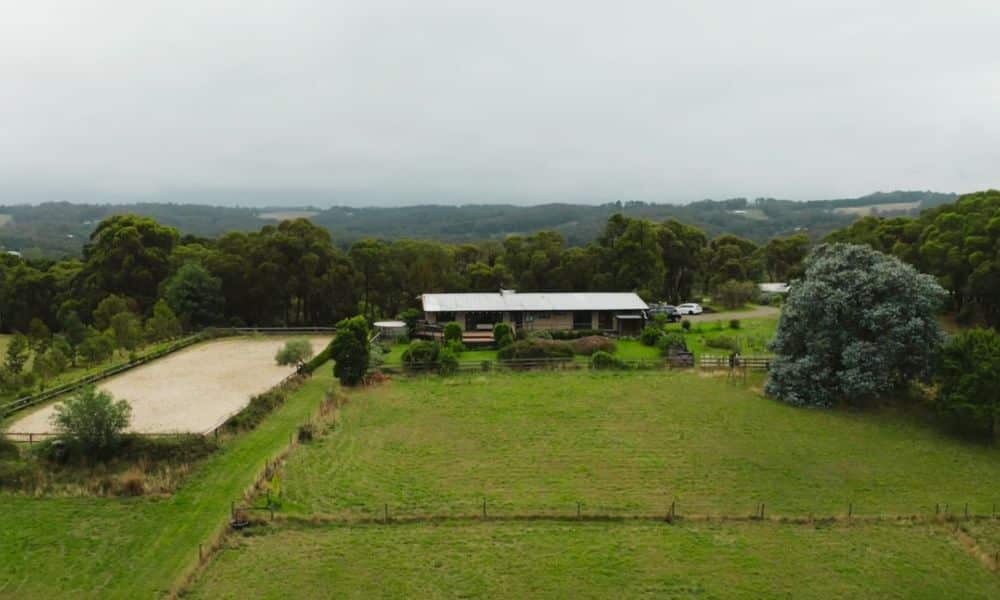 The Block's Jesse Raeburn takes viewers on a tour of the couple's picturesque property, which is surrounded by the breathtaking beauty of the Australian bush.
The home itself is modern but quirky, with full-time artist Lana's stunning original artworks throughout. One of their favourite features is the sauna with a view – the perfect way to relax after a hard day's work.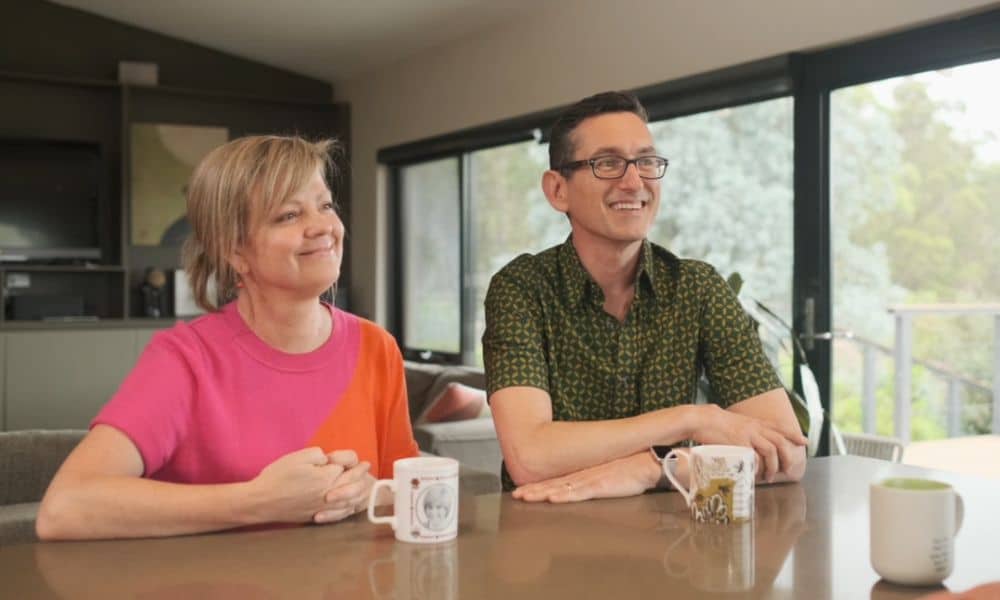 Lana and Matt's lifestyle is centred around the goal of sustainability and self-sufficiency, with a plan to eventually live off-grid. They have a large vegetable garden abundant with fresh produce, and they collect rainwater to use in the home and around the property. They're also in the process of moving away from gas, changing their gas stovetop to induction and hot water system over to a heat pump.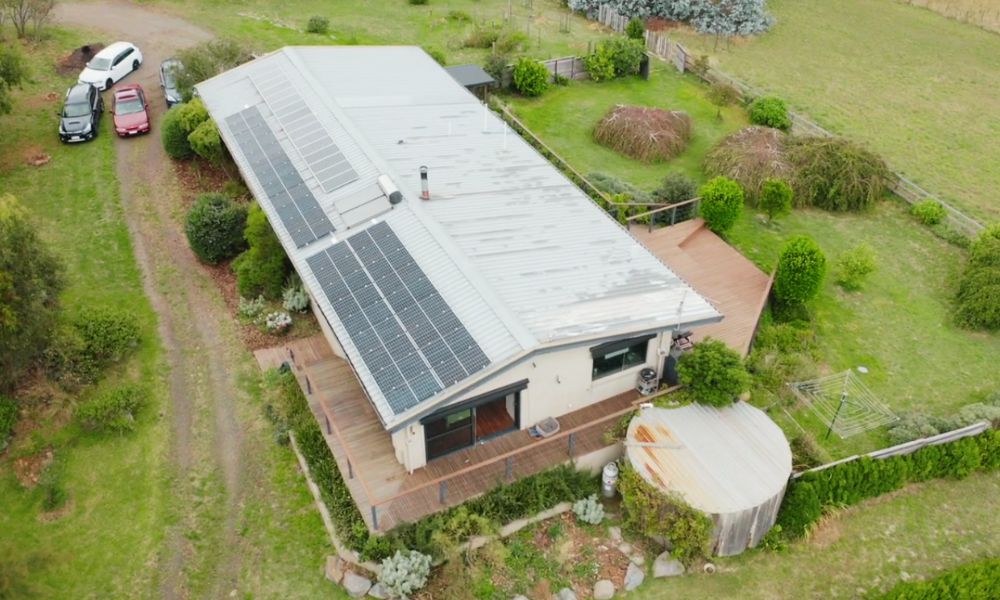 The last step to self-sufficiency for the family was to rely less on the grid, generating enough power to meet their needs, even when the sun isn't shining.
The couple purchased the property with a small 3kW solar system that, due to its age, was only generating about 2kW. They quickly realized that they needed to boost it up if they were going to achieve their goal of self-sufficiency.
That's where the team at Specialized Solar & Electrical came in.
Experts in residential and commercial solar, Specialized Solar & Electrical have a proven track record as an installer of quality solar panels and battery storage systems for homes and businesses across Victoria and New South Wales.
The team worked with Lana and Matt to design and install a system that would meet their requirement for technically off-grid living.
The result is an additional 8kW of solar panels, boosting the system to around 10kW in total.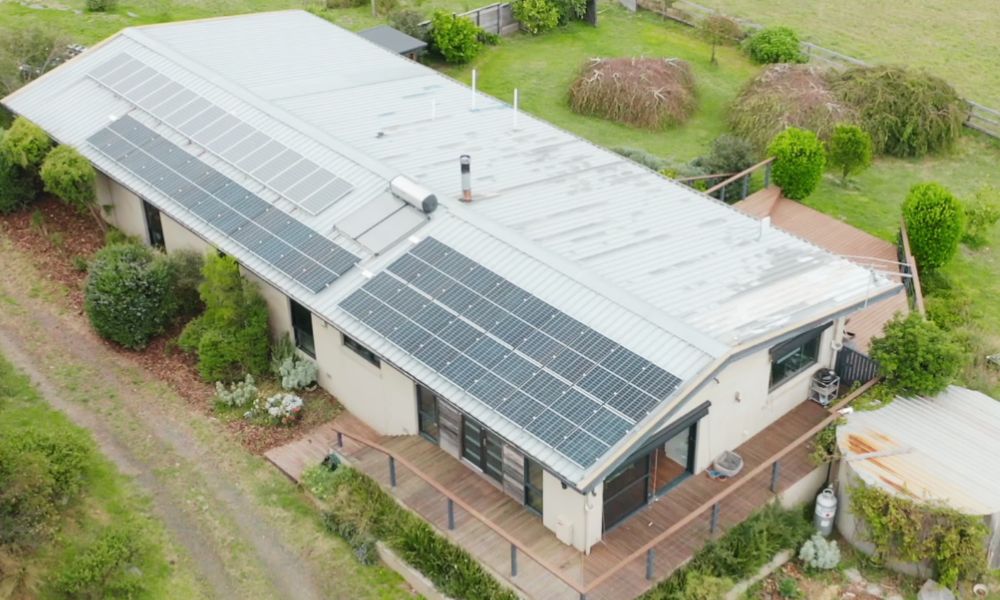 The solution consists of high-efficiency Suntech solar panels, a Sunways solar inverter and a Tesla Powerwall battery. The addition of the Tesla Powerwall means that the family can now store power generated during the day to use at night or during periods of bad weather, when solar production is lower. They are also able to charge their Electric Vehicle using their own solar-generated energy.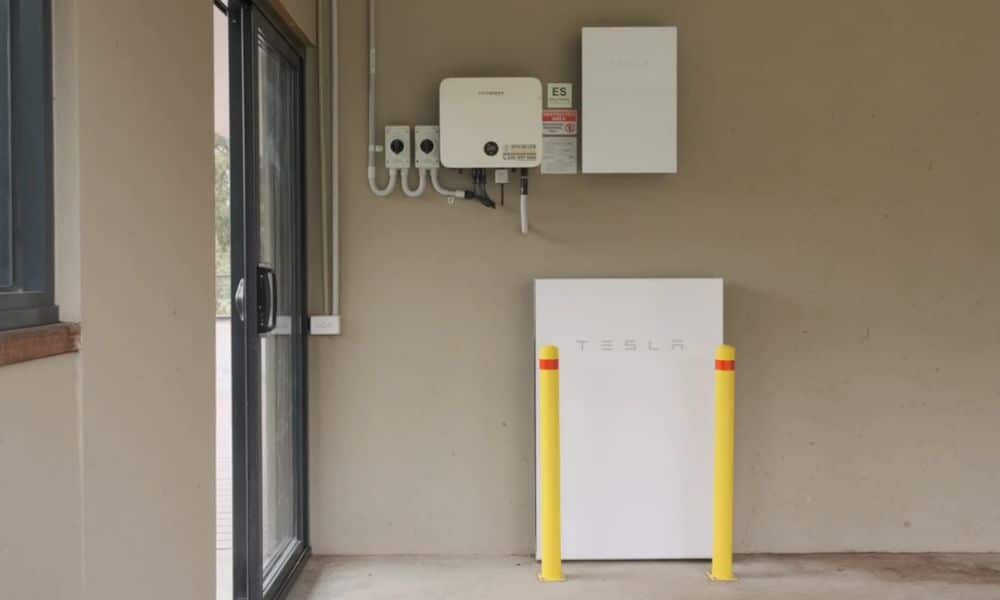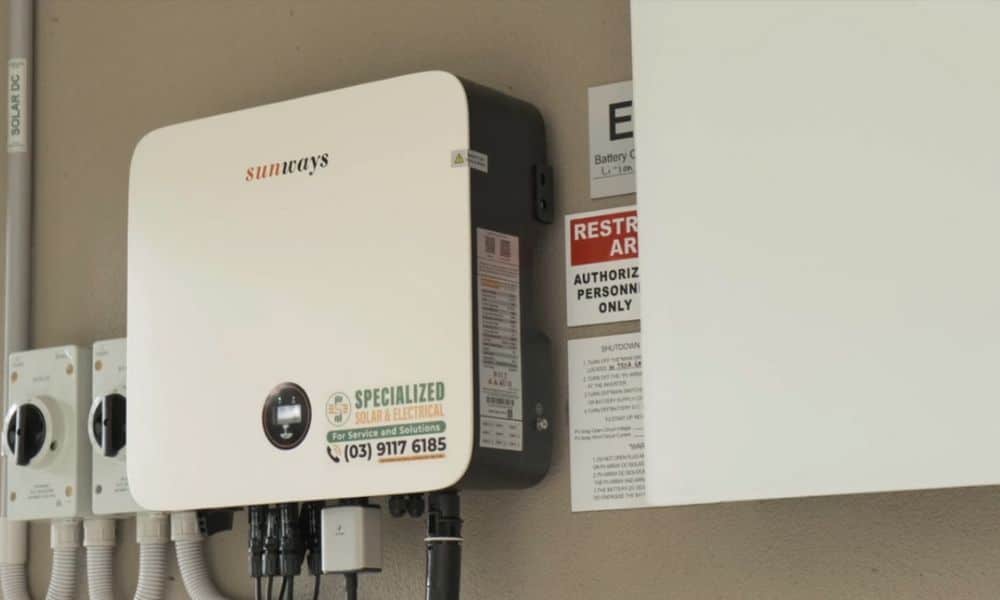 Not only does the solar system provide the family with the power they need to live sustainably, but it also helps them to save money on their energy bills.
Jesse expanded on this, saying that the business case for solar has gotten even stronger now that the price for oil, gas and grid electricity has skyrocketed.
"I think we're going to see so many more people rushing to upgrade their home, remove the gas cooking and get off gas heating systems because it's just going to continue to get more expensive," he said.
"In the meantime, solar and battery storage is just going to continue to get more affordable".
Lana explained that there's a misconception that self-sufficient living will be too expensive and you have to make the changes it all at once, but you don't have to.
"We could definitely not have afforded to do it all in one shot. We did it in lots of little steps".
For those looking to make the switch to sustainable living, Lana's advice is simple: "Start small, and do what you can".
We hope you enjoyed this episode of Open Homes Australia. Stay tuned for more great home designs and inspiration in next week's episode, airing on Saturday May 14th @ 4:30pm on 9Life!

Solar Retailers: Why Use Suntech-Sunways?
If you're a solar retailer, you know that the quality of the solar panels and inverters you install in your customers' homes is crucial. They are, after all, an investment that should last for many years to come.
After quality and performance, most customers are concerned about affordability and achieving a positive return on investment.
As a retailer, you also need appropriate product training and the assurance of strong and uncomplicated warranty support to ensure the products you're selling are backed by a company that will be there for the long haul.
That's why more and more solar retailers are turning to Suntech solar panels and Sunways solar inverters and have access to these products via a national distribution network, which includes Lawrence & Hanson Solar + Solutions (who supplied the tech for this install).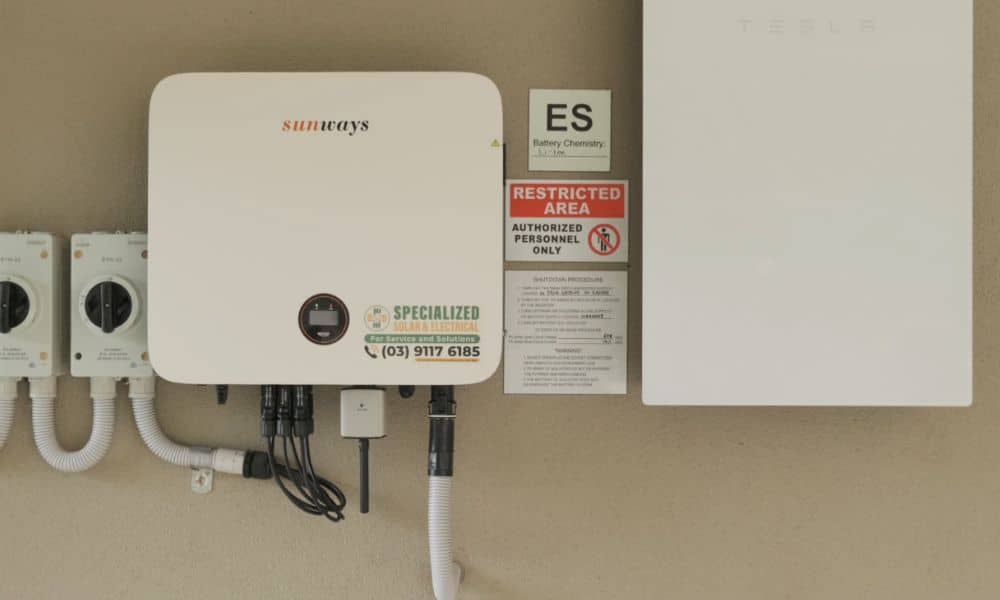 Suntech-Sunways offers high-quality, high-efficiency solar panels and inverters at a very competitive price.
Founded in 1993 in Germany, Sunways' range of inverters only use best in the class components and a unique design that provides optimal performance and reliability. Backed by an industry-leading 12 Year Warranty at a price point that will impress you, Sunways inverters are the number one choice for those looking for quality and affordable solar inverters for residential or commercial applications.
Sister company Suntech is one of the most recognised brands of solar panels globally and have had a presence in Australia for 14 years. With a range of options available, all offering superb output and performance, Suntech has a solar panel to suit every customer. Backed by industry-leading warranties, you and your customers can have peace of mind knowing you are covered if any issues arise.
The Suntech-Sunways product lines are distributed to solar retailers via a variety of leading distributors across the country, which includes Lawrence & Hanson Solar + Solutions, an Australian-owned and operated company with roots tracing back as far as 1886.
Lawrence & Hanson Solar + Solutions offer next-generation Renewable Energy products through its global reach of specialist sourcing channels across the world.
They aim to remove the complexities surrounding renewable energy discussions and provide you with a direct solution to suit your requirements across the residential, commercial and industrial markets.
Lawrence & Hanson Solar + Solutions offer a large range of solar products, warranty, support and training.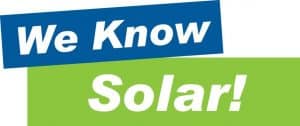 Testimonial
"Solar + Solutions were fantastic to work with. They provide good advice and good back up. It makes the job easy when the kits come complete, and there are no warranty issues. As a large company, it's good to know we can rely on their size and experience." – Dean Spicer, Recips Electrical