Townhouse and apartments can pose several challenges when it comes to installing solar panels – limited roofspace combined with shading from neighbouring properties can make it difficult to generate enough power to meet demand.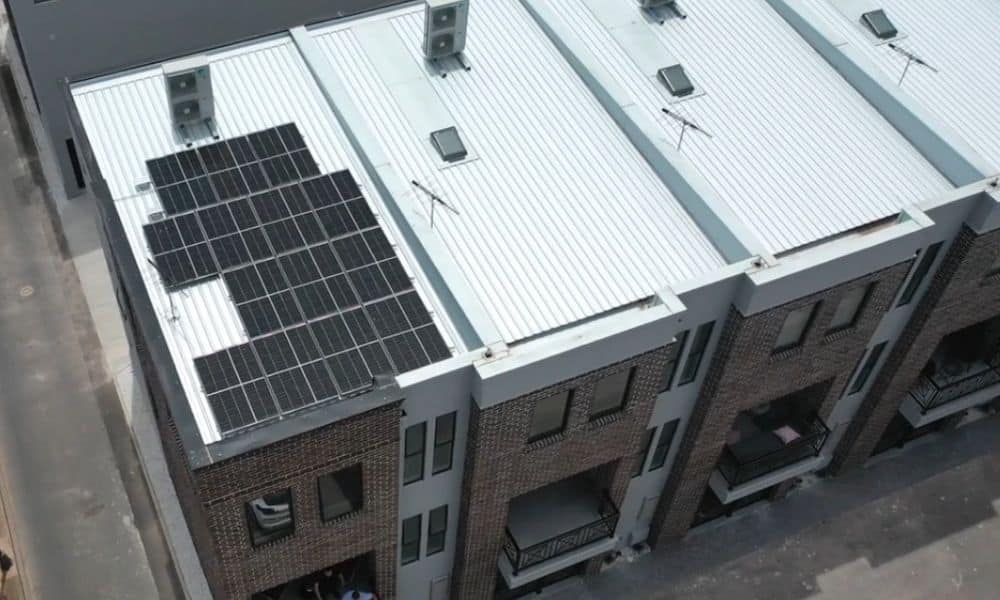 The good news is many developers are tackling these challenges from the get-go, working directly with solar installers to create sustainable, future-focused designs that make the most of available roofspace and take advantage of new solar technology – including Electric Vehicle (EV) chargers.
In this week's episode of Open Homes Australia, viewers had the opportunity to see one such townhouse in Port Adelaide, South Australia.
Here, boutique building company Dominion Homes have partnered with installer Yes Power Group to give buyers a range of sustainable options, including a solar system or EV charger, to be installed on their new townhouse before they even move in.
Keep reading to discover more about this exciting collaboration.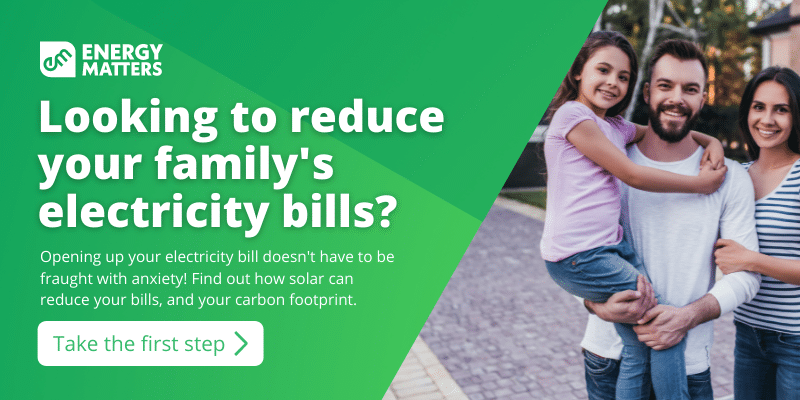 A Perfect Balance of the Old and New
Port Adelaide is where history meets hip. It's rich in historical significance with beautiful heritage-listed bluestone buildings, cobbled laneways and 19th-century warehouses. The old-time charm is a stunning contrast to the spectacular street art, trendy restaurants and cool watering holes scattered across the port town.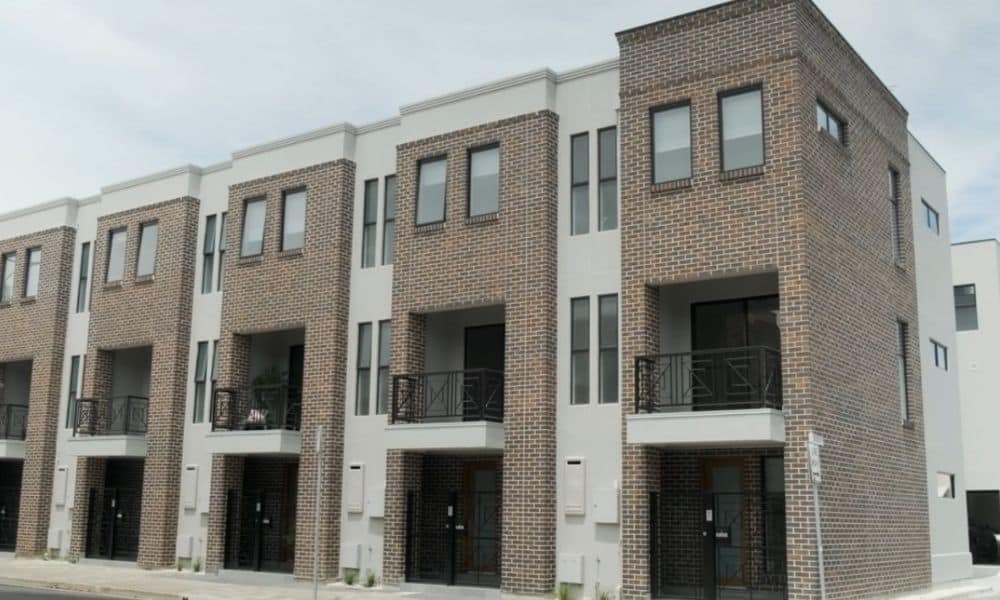 Situated close to the habour you'll find a neat row of three-storey boutique townhouses. The facade of these developments incorporate just the right balance of the old and new, blending well with the heritage streetscape while still feeling fresh and contemporary.
Here The Block's Jesse Raeburn meets with Vanessa and Saul of Dominion Homes, who give him the grand tour of one of these brand new residences.
Vanessa explained the intention behind the unique building design.
"We've designed these townhouses to fit in with the port – Port Adelaide offers a lot of old-style buildings with the bluestone and that's what we've incorporated into the facade," she said.
"When you walk past you get a sense of history as well as the new, which is a big demand with first homeowners and young families looking for this sense of luxe".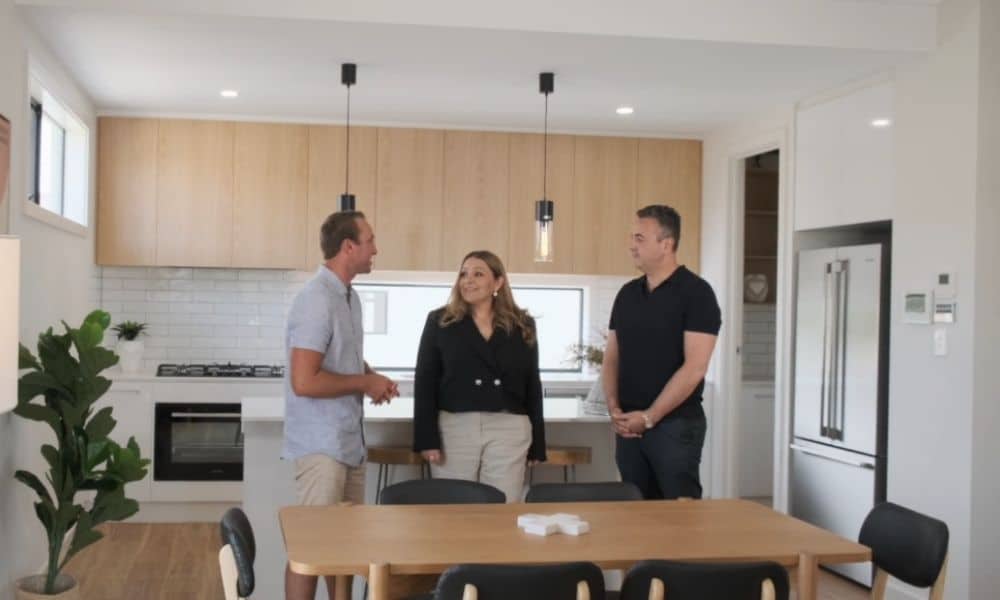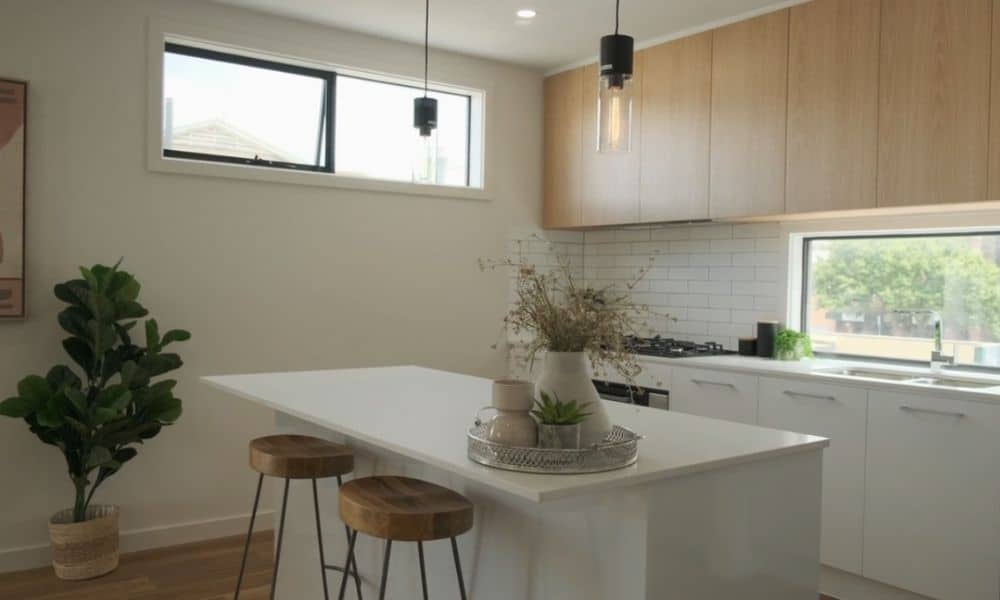 That sense of luxury continues as you step inside. Each townhouse comes complete with stone benchtops, soft-closing doors, floorboards, high-quality appliances, a balcony and bathrooms with floor-to-ceiling tiles. The warm neutral palette creates an inviting and comfortable space to call home.
With three upstairs bedrooms, 2.5 bathrooms, a double-garage and ample living space, the layout is ideal for the modern family.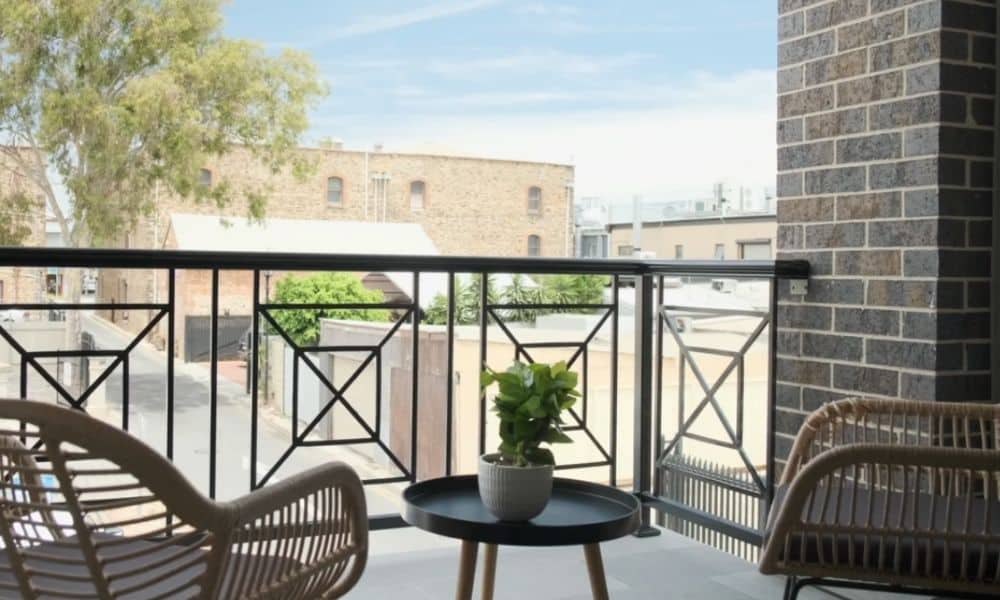 What really sets this build apart, however, is the range of sustainable inclusions buyers can choose from.
Meeting the Growing Demand For Sustainable Builds
Imagine moving in and, from day one, having the option to generate your own power (via solar panels) or charge your electric car. These are just some of the 'turn key' sustainable solutions on offer thanks to Dominion Homes' partnership with local installer Yes Power Group.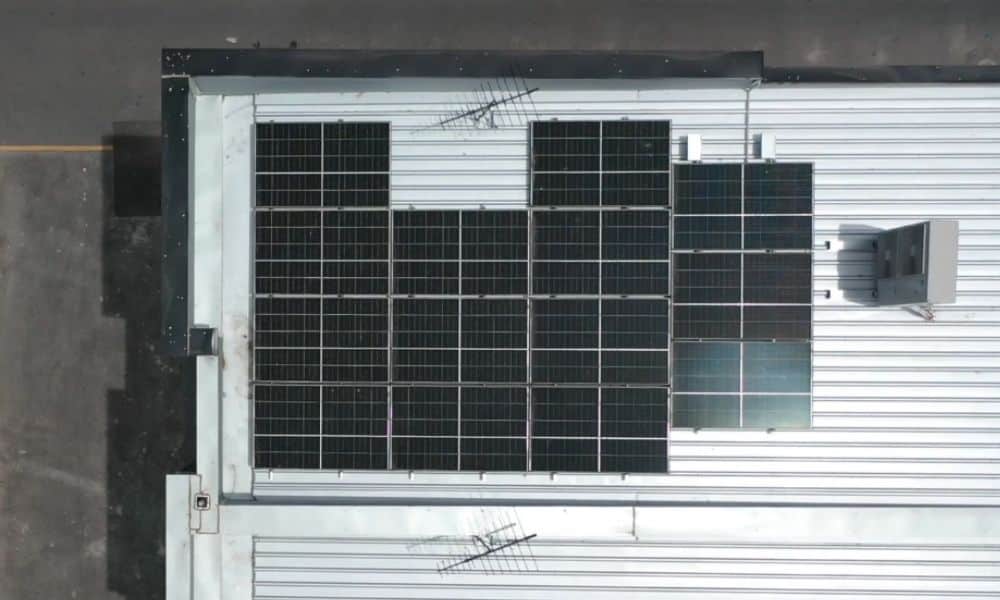 Saul explained that these options are in response to a growing demand for more sustainable features.
"[Buyers] are asking for panels and, as with this townhouse, they asked for an electric car charging station", he said.
"I think that's the new direction everyone's going at the moment".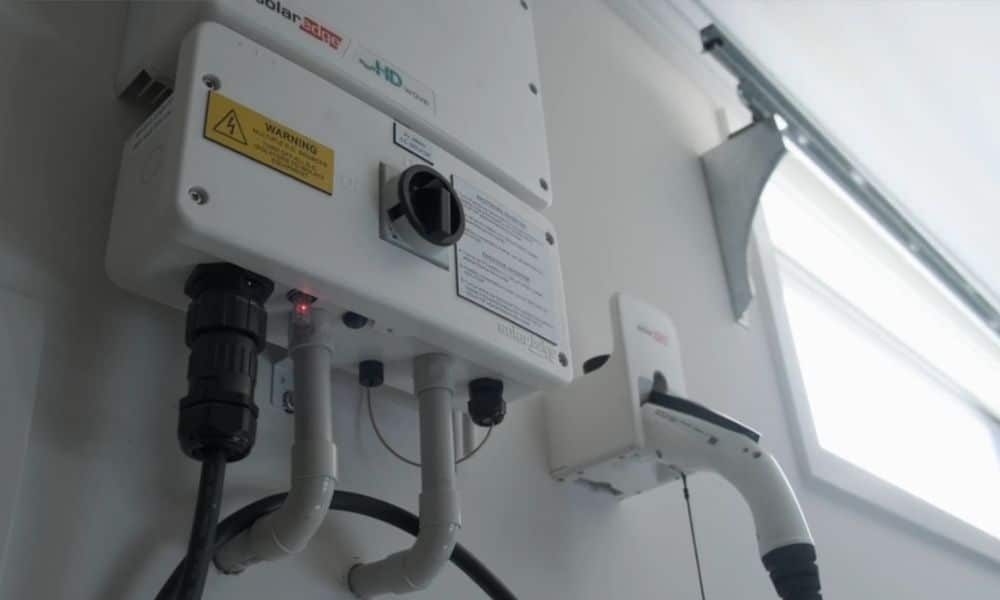 Energy Matter's CEO, Rosh Ramnarain, shared some of the challenges that installer Yes Power Group encountered when working on this project.
"This beautiful apartment complex presented installer Yes Power Group with a range of issues when it came to considering how to install solar power", he said.
The team needed to design a system that would preserve the aesthetics of the property but also maximise the use of available roofspace.
"In keeping with the beautiful facade of the property, they discreetly installed a highly-efficient solar system. The end result is a significantly reduced power bill that will save the consumers thousands of dollars for years to come".
Looking to the Future
The Port Adelaide townhouse development is just one of many across Australia that are embracing sustainable design principles and features to create more liveable, future-focused towns and cities.
Saul said that Dominion Homes is in the process of building another lot of townhouses in McLaren Street, each fitted with EV chargers, as well as the redevelopment of the Colac Hotel into a gin distillary – the biggest in the southern hemisphere – featuring a 100 kW solar system installed by Yes Power Group.
"We're looking to the future", he said.
With rising concerns about climate change and the need to reduce our reliance on fossil fuels, it's clear that developments like this are going to become increasingly common in the years to come.
We hope you enjoyed this episode of Open Homes Australia. Stay tuned for more great home designs in next week's episode, airing on Saturday May 7th @ 4:30pm on 9Life!
Looking to go solar? We can help.
Energy Matters can assist you with finding a trusted and reliable solar installer in your local area. We have assisted over 40,000 Australians in their journey to solar and can help you too. Receive up to 3, obligation-free quotes from our trusted network of accredited solar installers. It's fast, free, and takes the hassle out of shopping around.