The LNP government is diving headfirst into renewables in New South Wales after announcing a plan to become the biggest producer of clean green energy in the country.
While the Federal LNP Government remains resistant to make a concrete commitment towards renewables, the Gladys Berejiklian LNP Government in New South Wales has made a bold commitment that includes $32 billion of private investment in infrastructure.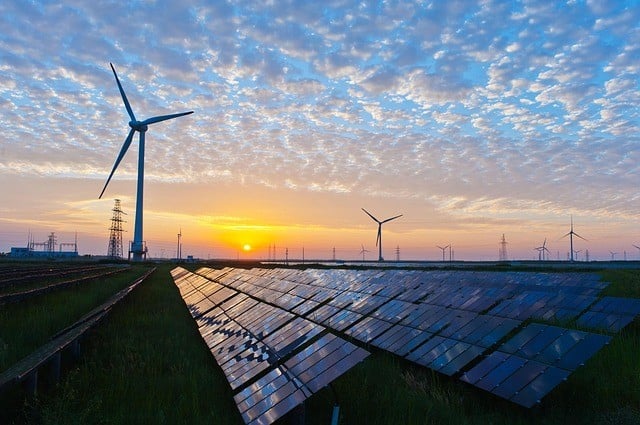 The Electricity Infrastructure Roadmap has been supported by both the Liberal and National parties and has bipartisan support from the Labor opposition and is expected to create 6300 construction jobs, 2800 ongoing jobs, and pump 12 gigawatts of renewable energy into the NSW grid as well as 2 gigawatts of storage.
A large percentage of the infrastructure is expected to be centred around hydro and the initiative is expected to save the average household $130 annually on their energy bill while businesses will enjoy a saving of $440 a year.
It is expected that the project, rolled out over renewable energy zones in the Central West and New England, will be complete by 2030 with benefits to flow onto farmers and people living in rural and regional NSW.
"The stimulus the renewable energy zones will provide to regional communities will unlock over 9000 new jobs and will be a huge boost to farmers and landowners, with $1.5 billion in lease payments expected to go to landholders hosting new infrastructure by 2042," Nationals leader John Barilaro said.
Federal commitment to renewable energy unlikely to change
Democrats leader Joe Biden has secured the presidency in the US and already has bold plans to turn the country into a renewables powerhouse.
But that hasn't swayed Australian Prime Minister Scott Morrison whose government recently rolled out its own energy roadmap that has a heavy focus on fossil fuels, primarily natural gas.
"Australia will always set its policies based on Australia's national interests and the contributions we're making in these areas," Mr. Morrison said.
"The United States will make their decisions based on their interests and their capabilities and how their economy is structured and we'll do the same
RELATED: These are the countries leading the renewable energy race
How NSW's clean energy approach compares to others
Climate Council Australia has previously outlined a Renewable Energy Race scorecard which put Tasmania, the ACT, and South Australia as the major frontrunners when it comes to targets, projects and roadmaps for a sustainable future. Under this scorecard, NSW was rated "at the starting blocks" along with the Northern Territory and Western Australia.
Both Tasmania and ACT have plans to be running on 100 per cent renewable energy by no later than 2022 and net-zero by 2050. Renewable energy only made up 12.6 of all energy produced in NSW in 2017, but this new commitment is likely to see them shoot up the rankings.
As of 2017, Tasmania was drawing 87.4 per cent of its power from renewable energy sources while the ACT's power was made up of 46.2 per cent renewables. South Australia was just behind at 43.4 per cent.