We've all heard of a "builder's own home" – you expect maximised quality, detailing and multiple extras that an industry insider would instinctively add to their home because, well…why not? But what about a "solar expert's own home"?
In this week's episode of Open Homes Australia (OHA), we get to see firsthand all the bells and whistles that Nathan Gudsell, SAE Group Director, has incorporated into his beautiful "entertainer's delight" home in Pottsville, NSW – and they're a true testament to his profession.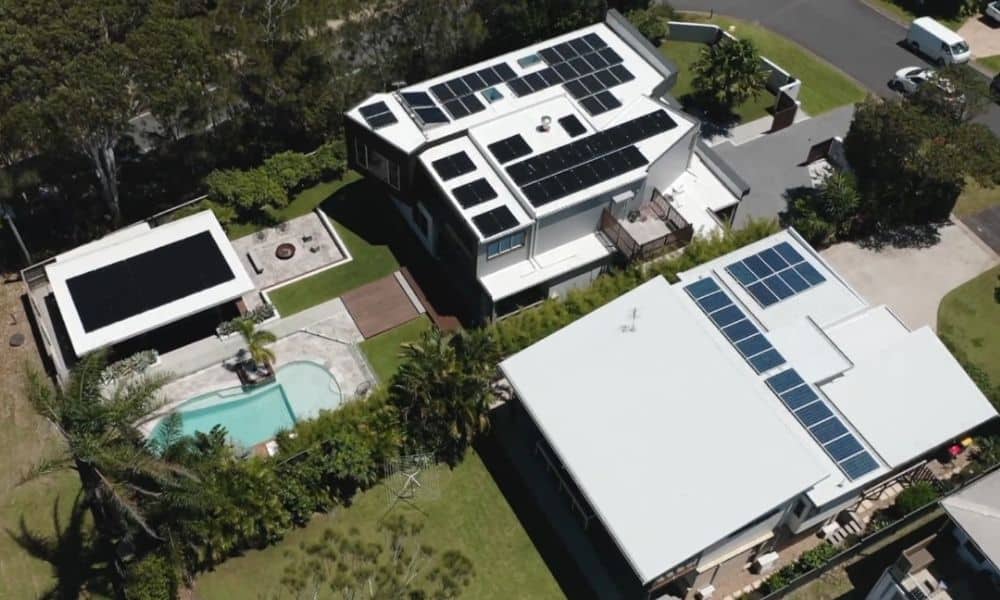 SAE Group is one of Australia's leading providers of solar and energy storage solutions, so it comes as no surprise that Nathan's home is brimming with state-of-the-art sustainable features and the 'crème de la crème' of solar technology from the likes of SunPower, Tesla and Fronius.
Keep reading to discover more about Nathan's incredible property and how he uses smart solar technology to get his grid-connected home operating as a Net Zero, off-grid powerhouse!

A Unique Coastal "Entertainer's Delight"
Episode 7 of OHA takes viewers to Pottsville in the beautiful Northern Rivers region of NSW. Famous for excellent beaches, estuaries and fishing, Pottsville is a coastal haven that is a short drive from the vibrant bustle of Tweed Heads, Coolangatta and Byron, yet far enough away to escape from it all.
It's here that multi-award winning landscaper David Franklin meets with Nathan Gudsell, Director of SAE Group, to tour his stunning home.
We've seen some spectacular properties in the series so far, but this one is truly something special.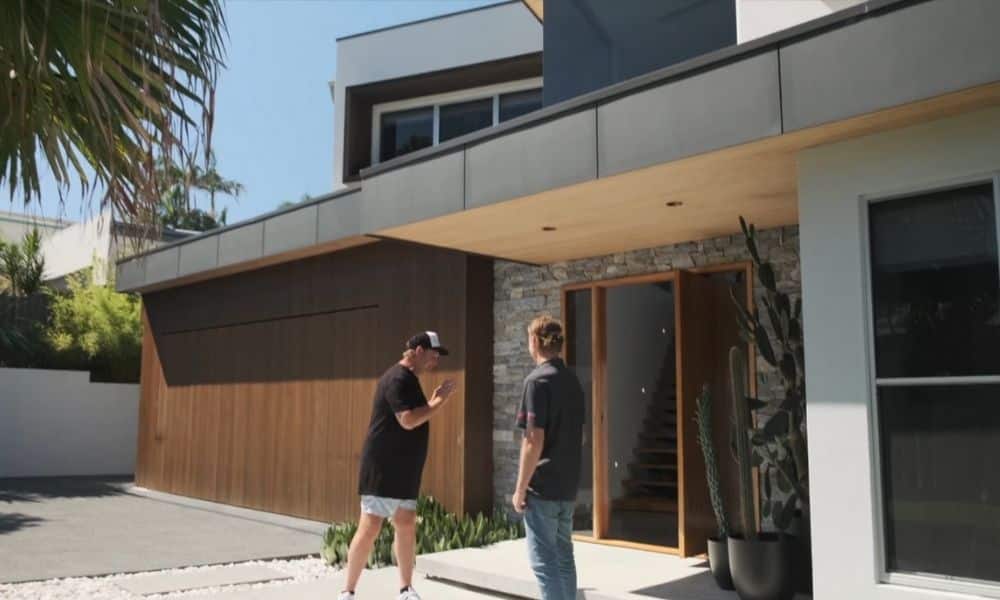 The Gudsell family home is located footsteps from the beach – but it's not your typical sand-and-surf abode. Nathan and his wife Bronwyn designed the home themselves with the help of an architect, and it took around one to two years to bring their dream to life. The result? A jaw-droppingly gorgeous and unique property that is as smart as it is stylish.
From the moment you lay eyes on it, it's obvious that this home is something different. Constructed from stunning natural raw materials including sustainable pine timber from New Zealand, concrete and stone, the home blends effortlessly into its lush surroundings.

But it's not just the home's exterior that is eye-catching – Nathan and Bronwyn have carefully considered every element of the home's design, right down to the smallest details.
For example, they wanted to ensure that there was plenty of natural light and open space throughout the property, so they incorporated large north-facing windows and doors and chose a light colour palette for the walls and furnishings. They also integrated interesting elements into the design – like cantilevered steps and an angled staircase – to add a sense of personality and originality.
"We didn't wan't a box house," Nathan explained.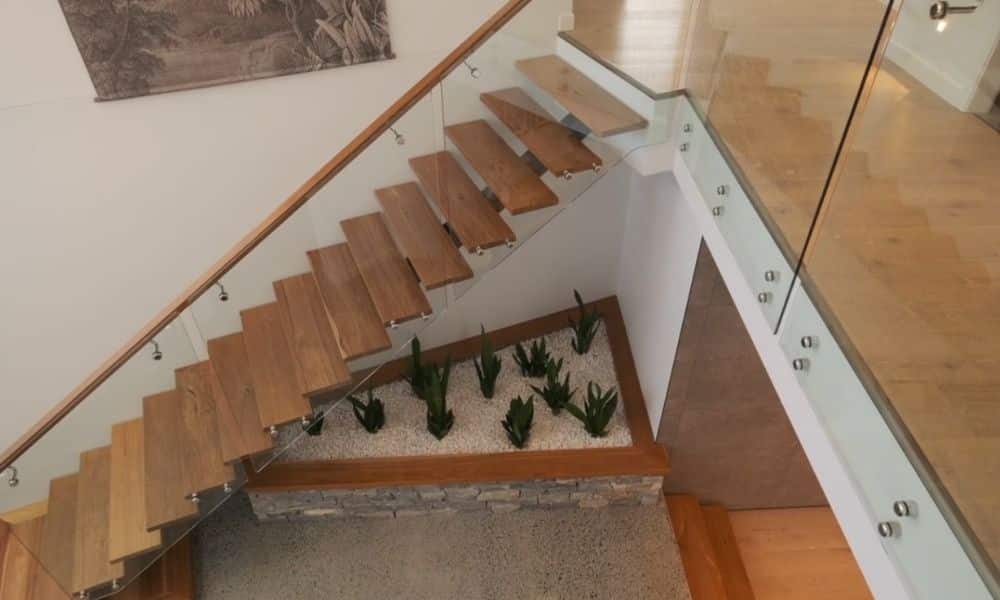 The home is spread across multiple levels, with ample space to live, unwind and, most importantly for this family, entertain. And when we say entertain, we mean it! The kitchen is a chef's dream, complete with top-of-the-line appliances, an abundance of bench-space and storage and a massive walk-in butler's pantry.
The property comes complete with its very own "man cave" – a detached pool house where Nathan can enjoy a beer, watch the footy or play a game of pinball with his mates, followed by a dip in the sparkling in-ground pool.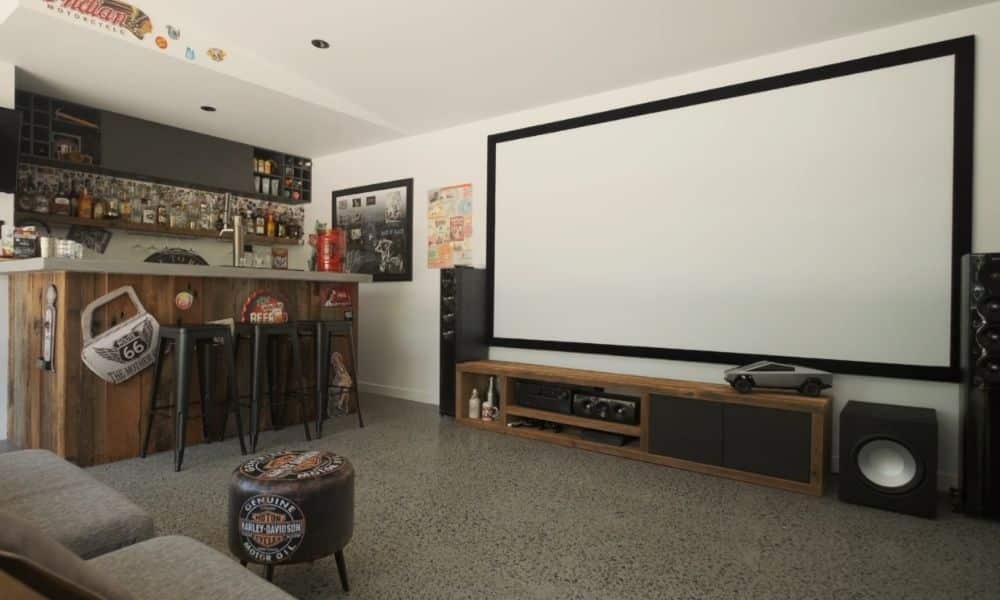 The icing on the cake? Nathan's home is also a smart house, which means at the touch of a finger he can control everything from the home's lighting, air conditioning and CCTV, to the pool heat pump and solar system, monitoring its performance throughout the day.
A Net-Zero Home with All the Bells and Whistles
Living in this home is the epitome of "living the dream" – but with such extravagant features, you would expect an energy bill and carbon footprint to match.
Not so. The Gudsell family home is designed to be as sustainable and energy-efficient as possible, no doubt thanks to Nathan's expertise in the solar industry.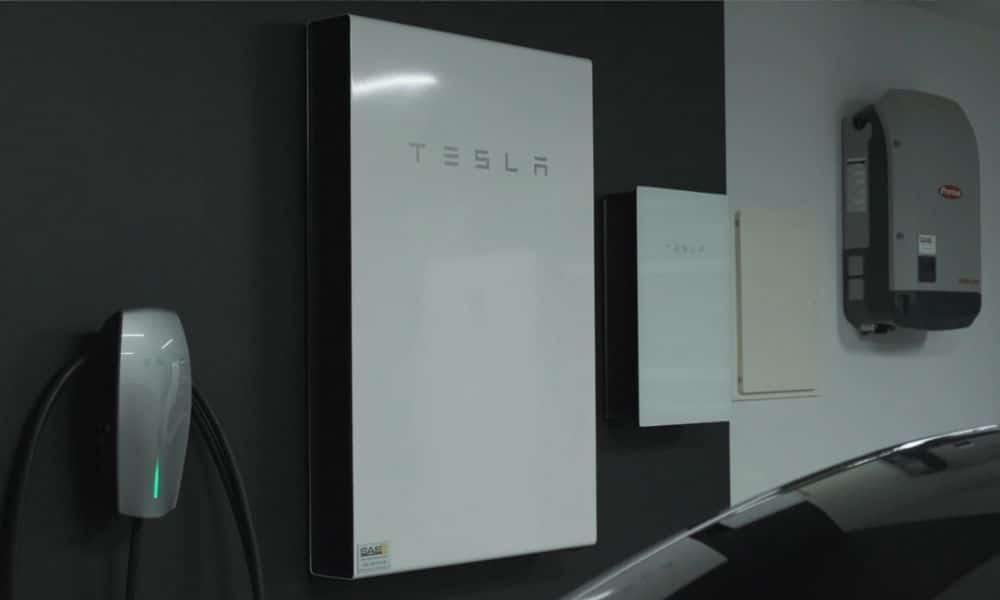 While the home is technically grid-connected, it has the ability to operate completly independant of the grid thanks to its solar system and home battery. In fact, the home is what is known as a Net Zero home, meaning that it produces as much energy as it uses, resulting in net zero carbon emissions.
Nathan has spared no expense when it comes to his solar setup, using arguably the world's best tech. The property features a whopping 26 kW of SunPower rooftop solar panels installed across the primary residence and pool house, as well as a Tesla Powerwall that covers the family's night-time energy use, a Fronius inverter and an EV charger for their Tesla.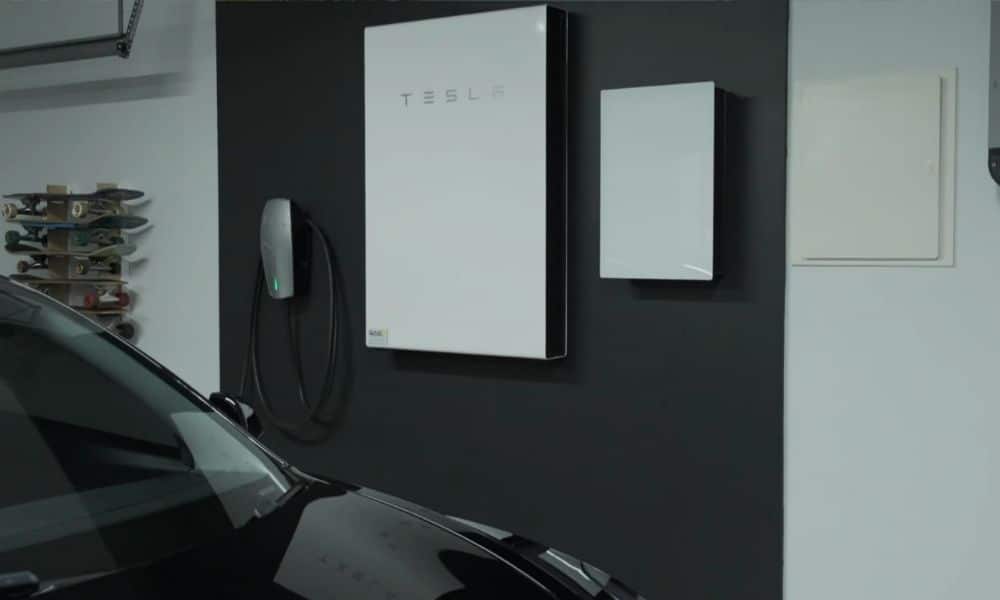 Prior to the installation which was carried out by the SAE Group team, Nathan's quarterly electricity bills were an eye-watering $1,200. Now, with solar and battery storage, he doesn't just have $0 bills but actually receives credits from the electricity retailer.

Rosh Ramnarain, Energy Matter's CEO and OHA's in-house solar expert explained that you don't need to have a huge, lavish property like Nathan's or a big budget to enjoy similar results.
"Yes it is a beautiful property and yes, it is large…at the same token, anybody that has available roof space – if they use it wisely – they can also have a Net Zero home".
We hope you enjoyed this episode of Open Homes Australia. Stay tuned for more great home designs in next week's episode, airing on Saturday April 30th @ 4:30pm on 9Life!