Winds off Victoria's coastline are among the best in the world, and the state government has announced plans to tap into that potential by launching Australia's first offshore wind targets.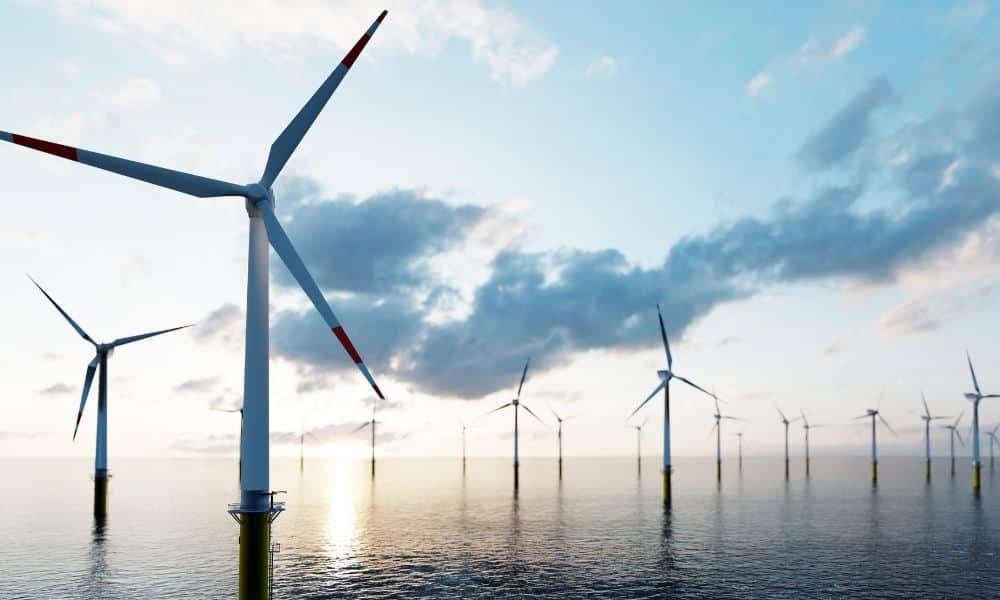 The policy, set out in the Victorian Offshore Wind Policy Directions Paper, includes procuring projects that will generate at least 2 gigawatts (GW) of offshore wind online by 2032 – enough to power one and a half million homes.
Victoria's 'blue economy' is expected to drive thousands of jobs and opportunities for economic development, with the first power from offshore wind expected as soon as 2028 following a competitive process. Further targets have been set of 4 GW for 2035 and 9 GW for 2040.
These targets are expected to help Victoria halve emissions by 2030 and reach net-zero emissions by 2050.
Premier Promises Job Creation and Lower Energy Bills
In a release on Friday, the Victorian government claimed that studies show the state has the potential to support 13 GW of offshore wind capacity by 2050, creating up to 6,100 jobs in the process. Premier Dan Andrews said that the wind targets and other state-driven renewable energy initiatives are not only creating jobs but are driving the wholesale price of energy down.
"Today, Victoria has the lowest power prices in five years and the greatest annual increase in renewable energy of any state, ever. It's clear that when it comes to wholesale energy reform, the states are leading the way", Andrews said,
"We're not just talking about transitioning to clean energy, we're actually delivering it – along with thousands of jobs in one of the world's fastest growing industries and cheaper bills for millions of households."
Minister for Energy, Environment and Climate Change Lily D'Ambrosio emphasised the extensive process involved in the planning and development of offshore wind farms, saying that while Victorian wind farms are "officially open for business", that the "real work starts now".
"We know it will take years to plan and develop the first tranche of wind projects in Australia, due to their complexity, scale, regulatory and infrastructure requirements – and we're ready to start that journey today."
The government will be undertaking a comprehensive collaborative consultation process in the design of the offshore wind program.

Offshore Wind Projects in Australia
Victoria has committed approximately $40 million under the Energy Innovation Fund to fund feasibility studies and pre-construction development for three major offshore wind proposals: Star of the South, Macquarie Group and Flotation Energy.
The Andrews government has claimed these three projects have to potential to generate 4.7 GW of new capacity, powering around 3.6 million homes and delivering $18 billion in new investment to Victoria.
Of the three projects, the most advanced is the Star of the South, a proposed farm off the coast of Gippsland in Victoria. If developed to its full potential, Star of the South will generate up to 2.2 GW of new capacity, powering up to 20% of Victoria's electricity needs.
Offshore wind is a huge opportunity not just for Victoria, but for the entire country. Offshore wind is a rapidly growing industry globally, and Australia is well placed to become a leader in the sector.There is enough wind potential, just off Australia's shores, to power our electricity grid several times over. 
Sven Teske, Associate Professor at Institute for Sustainable Futures, University of Technology, states:
"Australia has world class offshore wind resources, equivalent to or better than seen internationally where offshore wind has proven itself commercially. Our modelling found many excellent sites where the resource can complement existing renewable generation"
He continued by claiming that there is "potential not just to generate electricity for us here in Australia, but also to produce hydrogen and export that energy into other countries".
Want to join the renewable energy revolution? We can help.
Would you like to save money on your electricity bill and help lead our country towards a clean, green, carbon-neutral future? Get rooftop solar today!
Our team will deliver up to three free, no-obligation quotes from licenced and insured solar technicians in your area so you can get the best possible rate for your installation.