The Northern Territory has long been known for its cattle industry, but now the Top End is set to gain a new reputation as a global renewable powerhouse with the world's largest solar farm that is set to power Singapore.
A 10-gigawatt solar farm that will be visible from space has been approved to be built at Newcastle Waters which is located between Alice Springs and Darwin. The farm will sell and export power to the rising global tech powerhouse Singapore via an underwater cable while also providing a large slice of the NT's power needs.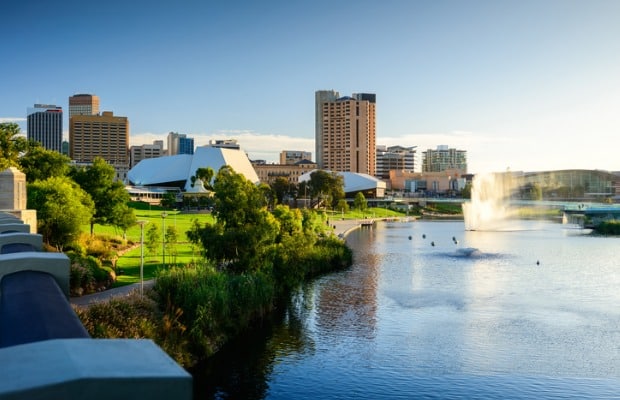 Sun Cable is the company behind the ambitious project which will take up over 12,000 hectares. It is hoped that the project would begin construction in 2023, begin energy production by 2026 and start exporting to Singapore by 2017, depending on how long it takes to navigate the approvals process.
Sun Cable chief executive David Griffin said the Northern Territory and – in particular – the Newcastle Waters side met all of the criteria for the project, including being able to harvest maximum sunlight without being heavily impacted from the NT wet seasons.
"It's on the Adelaide to Darwin rail corridor, which is brilliant for our logistics given the enormous amount of material we'll have to transport to the site," he said. It was also within 30km of the Stuart Highway, the main highway running through the sparsely populated Northern Territory.
"It's a bit of a balancing act too, because it's far south enough to get away from the main patch affected by the wet season, so it's a steady solar resource throughout the year," he said. "There's plenty of sun and not many clouds."
When the project is fully operational, two-thirds of the power produced will be exported to Singapore via underwater cable with the rest to be transmitted to the Darwin grid via power lines. This one project alone will provide Singapore with one-fifth of its power requirements and it will also assist remote communities in the NT, many of which rely on diesel generators for power.
Other new solar projects approved for Australia
The Sun Cable project in the Northern Territory is part of an unprecedented rush of activity in the renewables sector in Australia. There are currently 91 renewable projects either under construction or due to commence soon across the country which will deliver a combined $19 billion in capital costs, 13,175 jobs and 10,531 MW of new energy.
Queensland is leading the way with 3175 MW in projects underway across 15 projects, while New South Wales has invested the most with over $5 billion spread across 28 projects that will deliver 2980 MW of energy. There are renewable projects all over Australia including two in Tasmania and a total of four in the Northern Territory..
Combined, this busy pipeline shows that we are set for a huge renewable energy boom, further helping us to transition towards cleaner power and towards targets of net-zero carbon emissions.
RELATED: Australia's largest solar farm given the tick of approval