The global agricultural sector faces a pressing challenge: maintaining high crop yields while minimising the environmental impact of conventional farming practices. In an inspiring stride towards sustainability, an Australian solar power plant is taking bold steps to revolutionise cotton farming. This solar plant aims to create greener fertiliser solutions that could transform the cotton industry by harnessing the Australian solar power of renewable energy and innovative technology.
Are you looking to save money on your electricity bills and reduce your carbon footprint? Solar energy is the perfect solution! Energy Matters can help you get up to 3 FREE quotes from pre-qualified and vetted solar firms in your area.
Energy Matters has been a leader in the renewable energy industry since 2005 and has helped over 40,000 Australian households in their journey to energy independence. With Energy Matters, you can be sure you're getting the best possible deal on solar energy. We only work with reputable solar firms with a proven track record of delivering high-quality solar systems. Learn more: Why Solar Is Cheaper Than Electricity – Especially in NSW.
Project GEGHA at a glance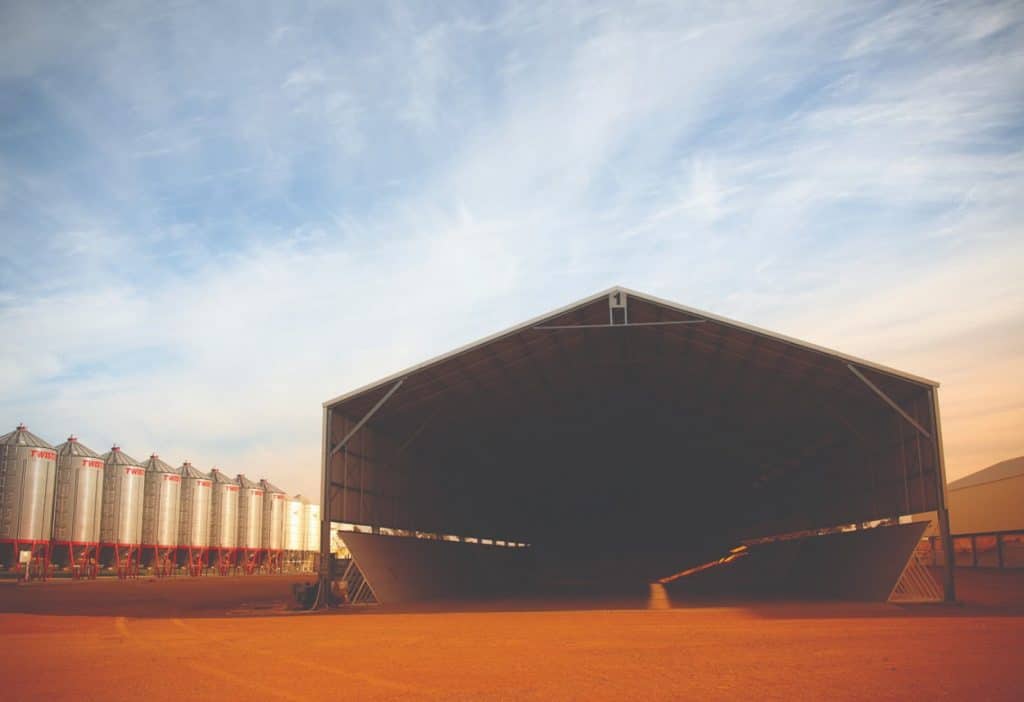 The project, Good Earth Green Hydrogen and Ammonia ("GEGHA") which is a partnership between the Sundown Pastoral Co. and the green hydrogen firm Hiringa Energy, will involve the installation of a 27-MW solar farm that will produce roughly 45,000 MWh of energy per year. This energy will power an electrolysis process that will split rainwater collected on the farm into hydrogen and oxygen.
The remaining hydrogen will be used in several applications to replace fuel and LPG in stationary motors, mobile farming equipment, and the drying of raw cotton. Some hydrogen is converted to anhydrous ammonia (NH3) for on-farm fertiliser and other regional properties.
At full capacity, the project is expected to directly reduce roughly 20,000 tonnes of CO2 annually, assuming that existing emissions-intensive urea and anhydrous ammonia fertiliser, diesel, and LPG are directly substituted. Reducing the amount of shipping and heavy vehicle movements necessary to transport diesel and fertiliser from around the world to coastal import facilities, then unload, store, and reload them before trucking them hundreds of kilometres inland to Moree, NSW has a significant positive impact on indirect abatement and safety.
Quotes attributable to the higher-ups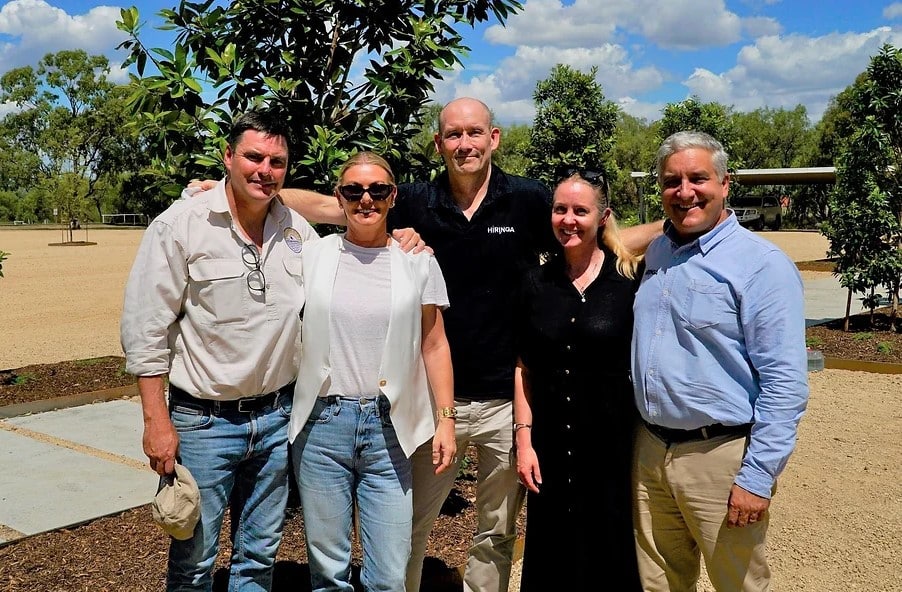 David Statham, one of the owners of Sundown Pastoral Co. and the brains behind the climate-friendly regenerative cotton programme Good Earth Cotton and traceability technology FibreTrace, set out on a mission to show that Australian agricultural leaders can make a significant contribution to reducing the impact of climate change, "Hydrogen and green ammonia provide a unique opportunity to secure cost effective, clean, secure energy for power, heat, farm operations and transportation, as well as green fertilizers for agriculture – it is so important for us to be part of leading this change for the environment and our communities."
"We have been seeking to transfer our hard-won hydrogen industry experience to the rapidly developing Australian hydrogen market, and are very pleased to have found such a suitable partner in Sundown Pastoral. As developer, project manager and operator of the GEGHA project, we look forward to proving the technical and commercial model at GEGHA, and investing further both in downstream refuelling facilities, and scaled-up low-carbon hydrogen and ammonia hubs in the coming years," Andrew Clennett, Chief Executive of Hiringa Energy said.
David Heard, Hiringa's Executive Director Australia added, "This agreement gives Hiringa the momentum to further build our capacity and presence in Australia with exciting opportunities emerging in regions such as Moree and within our Australian business operations in Sydney."
A significant step forward in the development of sustainable agriculture
In addition to being more sustainable, the ammonia produced by this process will also be more reliable. Weather conditions often affect traditional fertiliser production, but these factors will not affect the solar-powered process.
Once it is operational, it is expected to reduce the carbon emissions of the cotton farm by 20%.
This project is a great example of how Australian solar power can create sustainable and reliable fertilisers. It is also a sign of the growing trend towards sustainable agriculture.
In addition to the environmental benefits, this project also has the potential to improve the economic viability of cotton farming in Australia. The project could help make cotton farming more profitable by reducing the fertiliser cost.
This project is a significant step forward in the development of sustainable agriculture. It is a model for other farmers and businesses that are looking to reduce their environmental impact.
The development of this project is a positive sign for the future of sustainable agriculture. It shows there are viable ways to reduce the environmental impact of farming while maintaining its economic viability.
Here are some additional details about the project: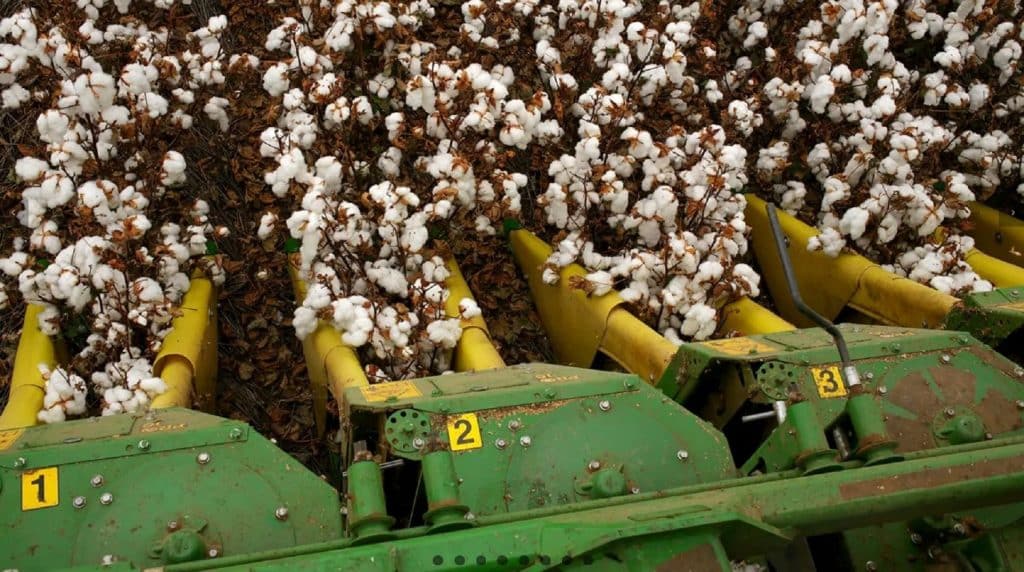 The solar farm will be located on the Sundown Pastoral Company's Good Earth Cotton property at Keytah farm near Moree, one of Australia's largest cotton-producing properties.

The project will create 100 jobs during construction and 20 permanent jobs once operational.

The project is being funded by the New South Wales government's Renewable Energy Innovation Fund.
Source&Images: Sundown Pastoral Co., Hiringa Energy Press Release, NSW Government-Climate and Energy Action
Is solar energy suitable for your business? Solar energy has numerous advantages that are worth investigating. Investing in solar will minimise your operational costs, reduce your company's carbon footprint, and prepare it for the future. A commercial property with a solar installation is excellent for business.
When installing commercial solar for a company, it is crucial to be informed of all types of federal government solar rebates, incentives and the many benefits these provide, as they may help Australian businesses become future-ready and sustainable for years to come.
Contact us today for up to 3 FREE quotations from commercial solar firms we've pre-qualified and vetted for their track record of delivering Australia's best business solar systems.
Benefits and implications
The implications of the Australian solar plant's endeavour are far-reaching. A successful transition to greener fertiliser production could have several positive outcomes:
Environmental conservation: Reduced carbon emissions, minimised resource consumption, and decreased pollution contribute to a healthier ecosystem and combat climate change.
Sustainable agriculture: By promoting responsible fertiliser use, the plant supports sustainable farming practices that ensure long-term soil fertility and food security.
Energy transition: Integrating renewable energy into industrial processes highlights the feasibility of shifting from fossil fuels to clean energy sources.
Technological innovation: The adoption of data-driven precision nutrient management showcases the potential of technology in optimising agricultural practices.
Global inspiration: The solar plant's efforts could inspire other industries and regions to explore sustainable alternatives and reduce their ecological footprints.
Australian solar power: Hope and inspiration for a more sustainable tomorrow
The Australian solar power plant's pioneering efforts to create greener fertiliser for cotton farming mark a remarkable leap towards sustainability. By harnessing renewable energy and innovative fertiliser production techniques, the plant is reducing the environmental impact of agriculture and setting an example for industries worldwide. As we strive to balance agricultural needs with environmental preservation, initiatives like this provide hope and inspiration for a more sustainable tomorrow.
Solar power is a fast-growing industry in Australia, with rooftop solar systems now installed in over 30% of Australian households. In 2022, rooftop solar accounted for more than a quarter of Australia's total renewable energy generation. The Australian government has set a 50% renewable energy target by 2030, and solar power is expected to play a major role in achieving this target.
Several factors make solar power a good option for Australia. The country has abundant sunshine, with an average of 2,500 hours of sunshine per year. Solar panels are also becoming increasingly affordable, and the government offers many financial incentives for homeowners and businesses who install solar PV systems.
The growth of solar power in Australia is being driven by several factors, including:
The high cost of electricity in Australia

The government's support for renewable energy

The declining cost of solar panels

The increasing awareness of the environmental benefits of solar power
Solar power is a clean, renewable energy source that can help Australia reduce its reliance on fossil fuels. It is also a good investment for homeowners, saving them money on electricity bills. As the cost of solar panels continues to decline, solar power is expected to become even more popular in Australia in the years to come.
Still can't afford to switch to solar power?
Are you considering getting solar panels but are currently short on funds? You can still invest wisely, and Energy Matters can help you. 
Powow and Energy Matters have teamed up to provide consumers with an alternative to switching to solar power and battery storage. 
The biggest obstacle to installing solar and battery storage is typically finance. With Powow's PPA and VPP, our customers will have a $0 upfront option and financial stability in the uncertain energy market.
Get up to 3 obligation-free quotes by getting in touch with us right away. Find out what payment plan options suit your needs and budget!