Leading South Korean manufacturer Posco has signed a watershed deal with Australian power company Origin Energy to use our hydrogen to create green steel.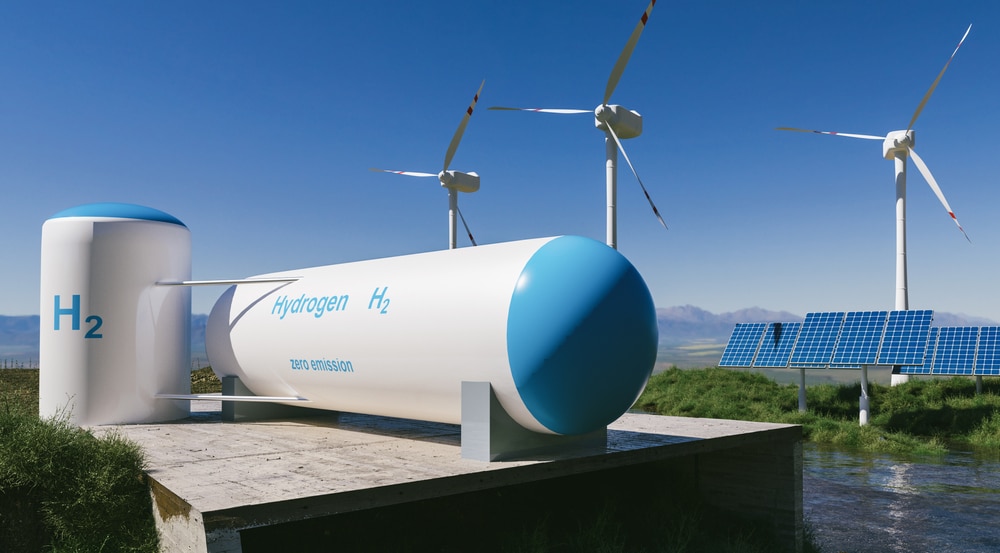 The two companies have entered into a memorandum of understanding to cooperate on producing and supplying green power to Korea. The announcement comes as operations worldwide seek to decarbonise their industries, as the world works towards a more sustainable future.
Origin is already preparing export-scale projects, including a 300-megawatt project in Townsville powered by wind and solar, and a 500-megawatt green ammonia plant at Bell Bay Tasmania. This could be the first of many partnerships forged with major nations, including China, Japan and Korea, committing to be carbon net-zero by 2050 or 2060.
How hydrogen is used to create green steel
One of the stumbling blocks facing the world as we look to transition away from fossil fuels has been steel manufacturing. In 2019 1869.9 million tonnes of steel was made worldwide, and this output increases by over 3 per cent every year.
With 70 per cent of steel still made with coal, and a large percentage of the remainder made with gas, this reveals the problem we have in giving fossil fuels the flick for good. The solution lies in hydrogen, which is a renewable option with no emissions.
Traditional coking coal in blast furnaces produces enormous amounts of greenhouse gases. These can be halved by using natural gas, but it still a great deal of carbon reaching the atmosphere.
Green steel requires a carbon-free reductant, and hydrogen is the best material for the job. It results in very low emissions, with only water as a by-product. This can be created using renewable sources.
The next significant renewable energy source in Australia
This latest announcement is expected to be one of many, with Australia poised to be a global powerhouse in exports of the renewable resource.
Our vast land and plentiful sunshine mean we have all of the right conditions to power electrolysers using renewables. This can then be exported to neighbouring Asian nations that lack the land space needed for major renewable projects to have access to green power. Australia has already signed off on a 15GW project to export the fuel to Asia under the Hydrogen Energy Supply Chain (HESC). Japan is set to be the first cab off the rank.
There are already hydrogen operations in Western Australia, while both sides of politics in South Australia have announced plans to pursue opportunities in their state.
Origin's general manager of future fuels, Felicity Underhill, said Australia was in the box seat to become a significant exporter of this cleaner alternative due to our high volumes of renewable power and existing supply chains to Asia.
"We are seeing significant demand for zero-carbon fuels from Asia from the 2030s and even sooner from Korea and Japan from the mid-2020s," she said.