As solar installations continue to boom in sunny Queensland, Premier Annastacia Palaszczuk has announced the trial of five new battery storage sites.
The Premier said the five network-connected sites in Hervey Bay, Bundaberg, Townsville, Yeppoon and Toowoomba would have the capacity to store 40MWh. She said it was a necessary move, with Queenslanders putting PV systems on their homes at record rates. Today, nearly one in three people living in the Sunshine State in detached dwellings have solar PV on the roof.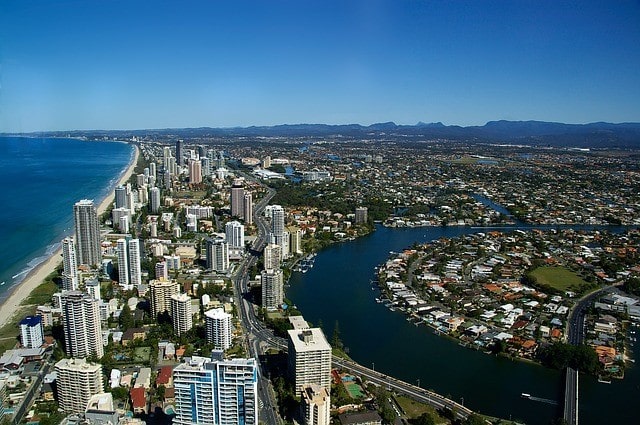 "Because Queensland has one of the highest levels of rooftop solar uptake in the world, we want to make sure we're using this important source of renewable energy in the right way, and our network is keeping up with demand," the Premier said.
"This will mean that the excess renewable power generated by Queenslanders will be stored for sustainable use, which includes capturing the low-cost renewable energy during the day to distribute into the market in the high-use peak periods."
The sites will be located at:
Black River Substation – Townsville
Tanby Substation – Yeppoon
Bargara Substation – Bundaberg
Torquay Substation – Hervey Bay
Torrington Substation – Toowoomba
Energy Minister Mick de Brenni said the connected network would also assist in the future development and upgrades required for the state's transmission and distribution networks. It will also produce opportunities for local manufacturing companies and civil works for local businesses.
If the trials are successful, the Minister said there would be more batteries installed as part of the state's drive to reach 50 per cent renewable energy by 2030.
"Energy Queensland-owned sites have been identified for this trial where deployment can occur as quickly and efficiently as possible, and where we are seeing the highest penetration of solar on the network," he said.
"If successful, Energy Queensland could deploy distribution batteries in locations right across the state. Right now, renewables make up approximately 20 per cent of Queensland's energy mix, and that figure will more than double over the next decade as we aim for 50 per cent by 2030."
Battery storage becoming a priority around Australia
The battery network's announcement comes after South Australia and Victoria have already made significant in-roads with these technologies.
The $91 million Tesla ]battery in South Australia is the most famous of these installations, with Tesla boss Elon Musk famously making a bet with the state that he could get a 100-megawatt system up and running in 100 days to solve their power crisis. He won.
This battery recouped almost 25 per cent of the initial investment in just the first six months of operation, and has been a significant contributor towards stabilising the South Australian grid. SA broke world records in 2020 by becoming the first region to produce enough green energy to power the entire state – an achievement recorded twice.
Following that, Tesla has been awarded the contract for the massive 350MW Victorian Big Battery (VBB), which is set to be operational by the summer of 2021/22. The 350MW / 450MWh utility-scale battery storage solution is part of the state's goal to reach 50 per cent renewable power by 2030.
Looking to get solar panels in Queensland? Get in touch with Energy Matters now for three free quotes.