Buying solar power system components and energy storage equipment can be a substantial investment, but a wise purchase decision is one that can serve you well for many years.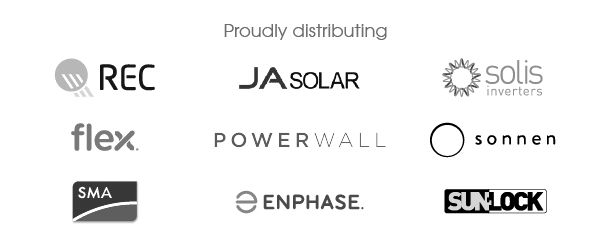 We also distribute products from Flex, such as the Flex EnergyMonitor.
Multi-award winning Energy Matters supplies only the best from the best to our residential, commercial and wholesale customers .
Whether it's components such as solar panels, deep cycle batteries or inverters and framing systems; we have the brands and the backing to ensure you not only get good value for money, but also excellence in after-sales support.
Solar Power System Components
Need assistance in choosing components for your home or commercial solar power system, or do you have a wholesale solar enquiry?
Call our friendly solar experts today on 133-SUN for obligation-free and personalised advice
If you are interested in purchasing a full solar panel system; try our instant online solar quotes tool or view this week's system package specials.
Energy Matters has been providing solar components and installing full systems throughout Australia for more than a decade; with many very happy customers – read some of our client reviews.
We've also been behind some of the most innovative commercial solar projects in the country – view some examples from our commercial solar portfolio.