Victoria is aiming to become the first state in Australia to have off-shore wind energy production following the announcement its state government has opened up a $108 million fund for renewable energy projects.
There are no current offshore wind energy generation projects in Australia and Victorian Energy Minister Lily D'Ambrosio is hoping this funding will help take plans off the blueprints and into reality to make Victoria the first state with off-shore wind energy production.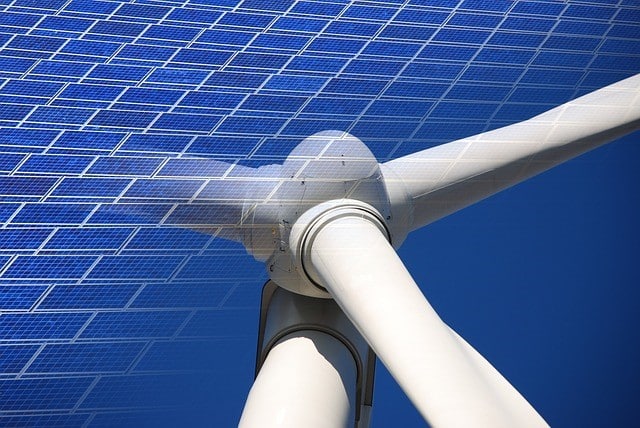 The $108 million fund was announced in the state's budget which was released in late November and Minister D'Ambrosio said it was open to any green or renewable energy company with a "great idea".
Minister D'Ambrosio said the state committed to being the first in Australia to launch off-shore wind generation and she said Victoria was the perfect location to construct these technologies.
"Victoria's coastline has the best offshore wind resource of the whole country and among the best in the world," she said.
This fund comes on top of a $543-million announcement that will create six renewable energy zones across the state's regional areas at Murray River, Western Victoria, Central North Victoria, Ovens Murray, Gippsland and South West Victoria. These zones will become dedicated solar and wind energy production areas.
These announcements are part of the Victorian Government's commitment to reach net-zero greenhouse gas emissions by 2050 with the 2025 and 2030 targets set to be announced in the near future. It is also expected these renewable energy projects will drive down power bills in the state of Victoria.
Victorian fund could accelerate off-shore wind energy production in Australia
While there are no current off-shore wind farms in Australia – or legislation to govern an off-shore wind industry if it emerged – the Federal Government's Department of Industry, Science, Energy and Resources has identified it as a viable source of renewable energy and is currently developing a regulatory framework.
This would lay the framework for future construction, operation and decommissioning of offshore projects – a framework that could be fast-tracked if the Victorian fund does inspire an off-shore wind energy project.
The Federal Government has already issued an exploration deed of licence to Australia's first proposed offshore wind project Star of the South which aims to place offshore wind generation off the coast of Gippsland in Victoria.
Star of the South chief executive Casper Frost Thorhauge said they would be applying for funding from this announcement and the project was currently in the environmental planning and investigation stage.
"So we are counting whales, sharks, mammals in general but also birds. We need to be aware of the impacts the wind farm will have," he said.
The biggest planned offshore wind farm will be installed off the coast of England with SSE Renewables and Equinor to roll out the world's largest installed offshore wind turbines by 2026. When the project is complete, it will supply 5 per cent of the UK's energy needs.