Solar is a crucial technology to Australia's future and the primary energy source that will power Aussie homes as the nation sets its sights on net zero emissions in 2050. Australia pioneered solar PV technology back in the late 90s and our land is abundant in the raw materials required to make solar panels. Australia also leads the world with the highest solar per capita with 810 W per person.
So why aren't we manufacturing solar panels locally?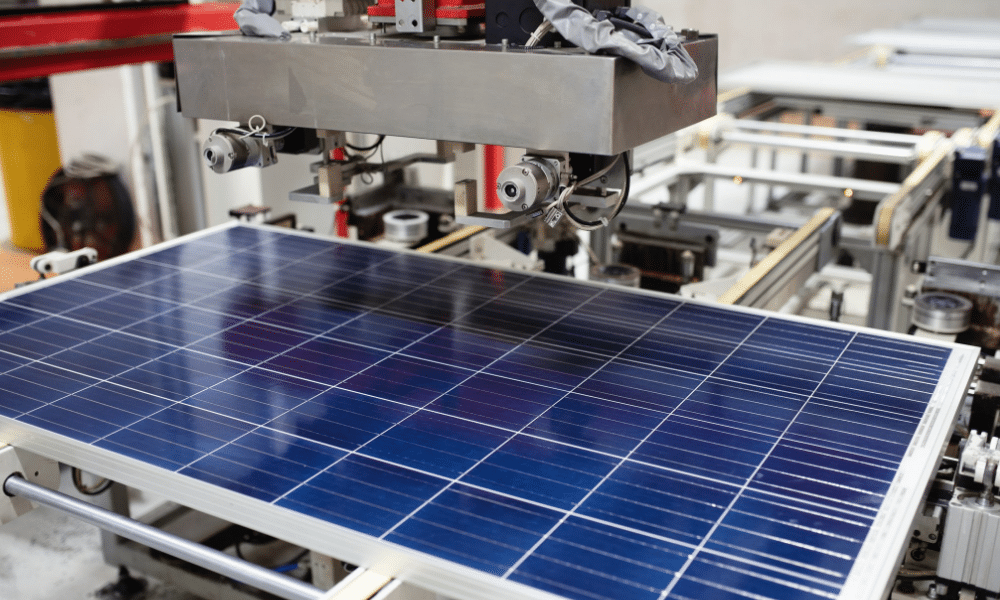 This is the question that popped up yesterday in a discussion between Australian Energy Minister Angus Taylor and 2GB host Ben Fordham. Fordham challenged Mr Taylor, pointing out that more than 90 per cent of Australia's imported solar panels come from China, and around 80 per cent of panels in Australia overall are Chinese made.
Fordham was quick to remind Mr Taylor that this puts Australia in a precarious position, particularly given China's demonstrated ability to use commercial ties as a tool of political influence. A recent example of this was in 2020 when China hit Aussie beef, barley and wine exports with staggering tariffs in retaliation to the government's calls for an investigation into the origins of Covid-19.
"When are we going to start making them here? This is Aussie technology, but now 90 per cent of the panels we buy come from China," Fordham asked.
My Taylor agreed, declaring that boosting the local manufacturing of solar panels is a "core focus" for the federal government.
"This is a big focus. We've prioritised solar technology as a crucial technology for Australia," Mr Taylor said.
"We've got the highest rate of household solar in the world in Australia. We want to see more manufacturing in Australia."
When pressed for more details on how the government intends to boost local manufacturing, Mr Taylor was vague, saying only that the government is "still working that through".
"There's no doubt that we've already thrown a significant amount at solar in this country and salary search in manufacturing and will continue to in the coming years," he said.
"We do have a local producer in South Australia – Tindo – and I strongly encourage people to support that local manufacturer."

Tindo Solar: Raw materials need to be sourced locally
Australia's only solar panel manufacturer, Tindo Solar, is being inundated with enquiries from local retailers desperate for panels due to global supply shortages. Given the influx of business, one might assume that Tindo would look to expand operations and invest in another manufacturing facility.
Much to the contrary, Tindo Solar's CEO Shayne Jaenisch told Renew Economy that there is "no way" Tindo would be investing in another manufacturing facility in Australia in the current environment.
"We need local production, we need local competition, [but]… there's no point in another panel manufacturer joining the Australian market when we can't get hold of raw materials," he said. "We are going to continue to be at the mercy of China and that's for finished materials, number one, and also for raw materials.
"We've got all the tech and all the raw materials in the ground to export silicon and glass to the world," Jaenisch said. "All it needs is a motivated government, worried less about being re-elected and more about creating jobs."
Here's hoping the government's plan to boost local manufacturing addresses these issues and is a little more concrete in the months to come.
Solar panel installations are expected to increase fourfold over this decade, accounting for almost half of Australia's total energy capacity by 2030.