The Australian government has formally announced $100 million in competitive grants for large-scale battery storage (LSBS) projects that will help provide essential system stability services to the electricity grid. The Large Scale Battery Storage Funding Round, facilitated through the Australian Renewable Energy Agency (ARENA), will support at least three projects with a maximum grant of up to $35 million each. Grants will be open to all battery energy storage technologies with advanced inverters that meet the merit criteria.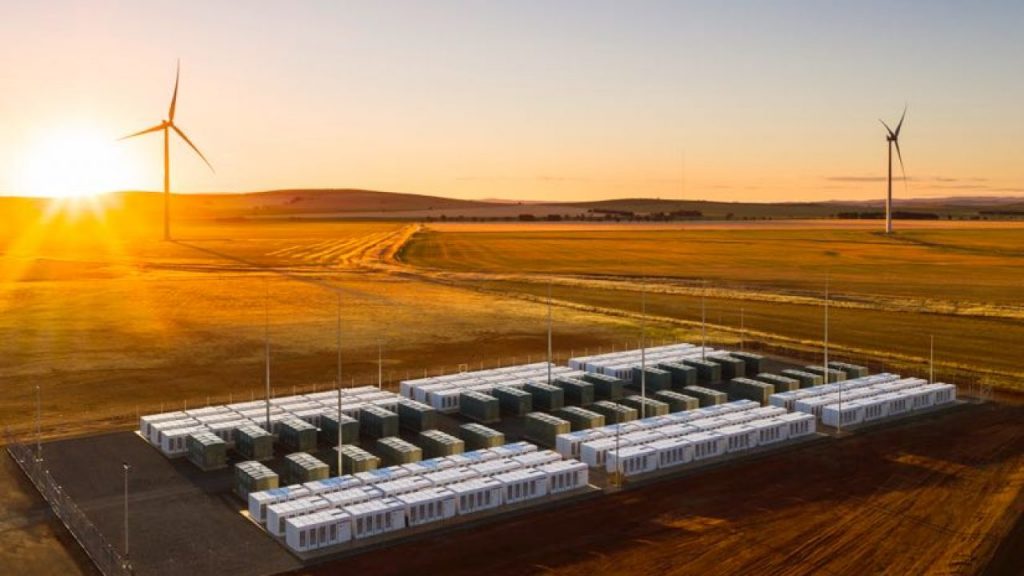 The funding round is intended to incentivise private sector investment and accelerate demonstration of advanced inverter technology on LSBS projects at scale. Battery projects over 70MW or larger can play an important role in keeping energy supply stable as more variable renewable energy flows into the grid and ARENA wants to reduce the reliance on synchronous generators and/or synchronous condensers for system stability.
Funding is open to proposals for new build LSBS projects, retrofits, and expansions.
Minister for Industry, Energy and Emissions Reduction Angus Taylor said the Government is working with the private sector to identify and support energy storage projects that will secure Australia's record levels of renewables.
"Large-scale battery storage, along with gas and pumped hydro, will be an important part of Australia's energy infrastructure mix as more and more renewables come into the grid," Minister Taylor said.
Assistant Minister to the Minister for Industry, Energy and Emissions Reduction, Tim Wilson, said that "our plan to be carbon neutral by 2050 is coming to life through large scale batteries that harness the potential of renewables while offsetting their intermittency."
Advanced Inverter Technology Key To Future Power System
Historically, supply of electricity in the National Electricity Market (NEM) and worldwide was dominated by large, centralised synchronous generators (including coal, gas, and hydro).
Australia's energy system is changing rapidly, with new energy sources, cutting-edge technologies, and evolving consumer behaviours. As the generation mix in the NEM rapidly shifts away from synchronous machines toward inverter-based resources (IBR) such as wind and solar generation, the technologies and processes that maintain its stable operation also need to evolve. 
Advanced inverter technology, according to the Australian Energy Market Operator (AEMO), is a key enabler of the future power system. In a recent white paper, AEMO emphasised the importance of realising the potential capability of the technology to support the system as it transitions to lower levels of synchronous generation online.
At present this potential is not proven at the necessary scale to allow advanced inverters to be relied on as a provider of system stabilisation – hence the push for large-scale battery storage projects that utilise advanced inverter technology.
Several projects are currently utilising advanced inverter technology, including the Dalrymple ESCRI battery storage project in South Australia. This will shortly be joined by the Hornsdale Power Reserve ( aka "Tesla's Big Battery"), also in South Australia, which is due to be retrofitted to an advanced inverter upgrade.
Projects that receive funding through the Large Scale Battery Storage Funding Round will help demonstrate the capability of advanced inverters to provide essential system services and support AEMO's goal of a secure, reliable, and affordable power system for all Australians.
Expressions of interest will open in February 2022.