Strict installation standards in the Northern Territory require system components that can withstand NT's often harsh conditions – and installation quality to match. Through our Darwin-based installation partners, we offer both.
Thousands of dollars in solar subsidies are still available. Secure a quality solar + storage package and generous cash rebate by calling 133-SUN (133 786). We're offering amazing deals during our 10th birthday celebrations, so call now!
Darwin Metro Solar + Battery Specials!
(Call 133-SUN or get a quick quote for pricing in other areas)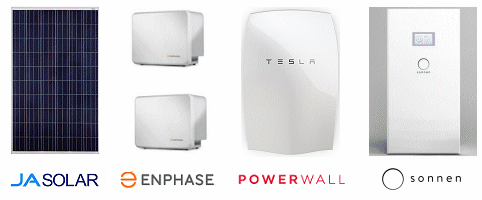 These Packages Include:
3.12kW Starter Package:
12 x 260W High Performance JA Solar Panels
12 x Enphase M215-60-230-S22 Micro-Inverters
2 Enphase AC Battery (1.2kWh each)
1 x Envoy S Metered
Australian Designed & Made SunLock Mounting System
Professional, CEC Accredited Installation
BONUS! $300 Cash Back
4.16kW Advantage Package:
16 x 260W High Performance JA Solar Panels
SG5KTL-D Sungrow Solar Inverter – A Global Leader
4kWh Sonnen Battery – Europe's Leading Brand
Australian Designed & Made SunLock Mounting System
Professional, CEC Accredited Installation
BONUS! $375 Cash Back
5.2kW Advantage Package:
20 x 260W High Performance JA Solar Panels
European-Made Ingeteam Solar Inverter
1 x Sunny Boy Storage 2.5 – *NEW RELEASE*
1 x SMA Energy Meter
1 x 6.4kWh Tesla Powerwall Battery
Australian Designed & Made SunLock Mounting System
Professional, CEC Accredited Installation
BONUS! $375 Cash Back
Estimated annual electricity savings [1]:
3.12kW system: $1,284 – $1,303 a year
4.16kW system: $1,711 – $1,737 a year
5.2kW system: $2,139 – $2,171 a year
Northern Territory feed in tariff
The Northern Territory feed in tariff rate is 1-for-1. Whatever your consumption tariff rate, you'll receive the equivalent credit for surplus power you generate that is exported to the mains grid.
[1] Estimated Darwin electricity bill savings range based on 25.6c per kilowatt hour electricity price and 27.1c feed in tariff with 70% to 100% consumption of produced electricity.
Call our friendly solar power Darwin team on our 133SUN (133 786) solar hotline.
Go solar now!
Join the growing number of households in Darwin and throughout the Northern Territory who have acquired a home solar power system and are saving on their energy bills. It's our aim to make buying solar simple and an enjoyable experience for you!
Upgrade options also available – call for details!
Energy Matters NT Solar Guarantee
Energy Matters only sells quality components, installed by trained and accredited solar professionals in the Northern Territory who have a solid track record in the NT. In addition to solid component and workmanship warranties, we include a unique system performance guarantee on selected systems. Even in the unlikely event of you experiencing a problem, you have peace of mind that our guarantee program will continue to protect your investment and purchase for many years.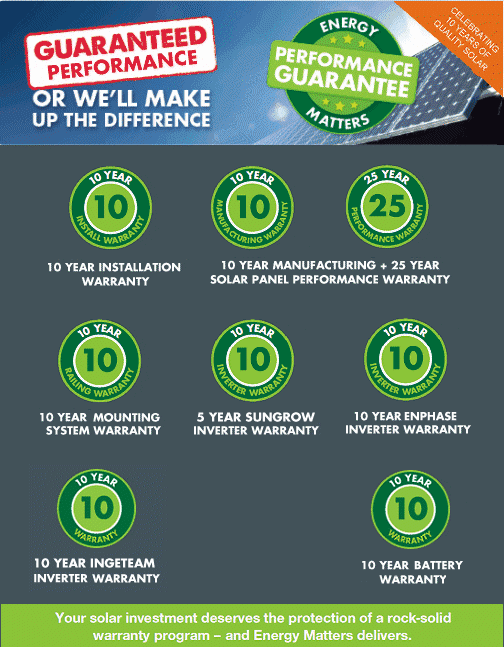 Components information
JA Solar panels
JA Solar's shipments of module were 717.4 MW in the second quarter of this year; an increase of 60.9% year-over-year; and for good reason. A Tier 1 module supplier, JA Solar has control over the entire production process, from polysilicon to its high quality solar modules. Boasting outstanding efficiency, JA Solar panels also offer positive power tolerance; meaning the nameplate wattage of a JA Solar module is actually lower than what the panel will produce!
More on Enphase
The Enphase AC Battery has arrived on Australian shores! The AC battery is a high-efficiency modular storage system that can expand as your battery needs change. Featuring a 95% depth of discharge and solid 10-year warranty based on 2 cycles a day, you'll be able to reap even more benefit from going solar and boost your energy independence!
Now in it's fourth generation, the Enphase M250 microinverter delivers higher production, greater efficiency, and more rigorous quality standards than any other microinverter available according to Enphase. The use of microinverters enables panel level monitoring, increased system availability and enhanced performance in partial shading scenarios.
Also included in this package is Envoy, the networking hub of the Enphase system that connects to the user-friendly Enlighten monitoring software and online portal. You'll be able to monitor your system's peformance via a web browser or mobile app.
Learn more about Enphase AC Battery.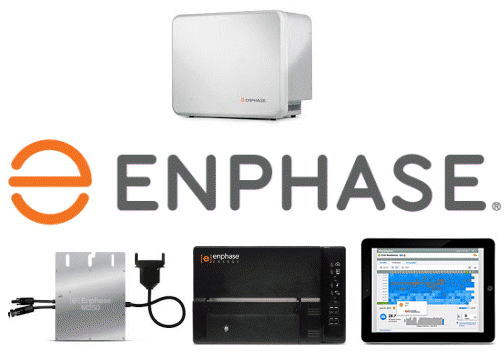 sonnenBatterie Eco
This German-made all-in-one Sonnen energy storage system is ideal for high discharge applications – you can boost its storage capacity further by adding battery modules. You'll also be able to monitor the performance of your solar + storage system with the user-friendly SonnenAp. sonnenBatterie Eco – more info.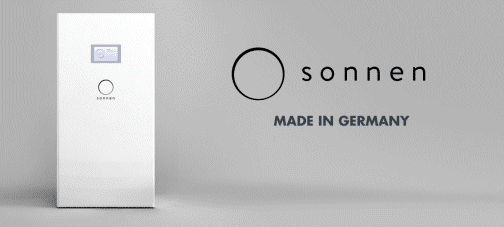 Sungrow solar inverters
Founded in 1997 and listed on the Shenzen stock exchange; Sungrow Power Supply Co., Ltd. is the largest string inverter manufacturer in China and the third largest globally for good reason – outstanding quality at a low price.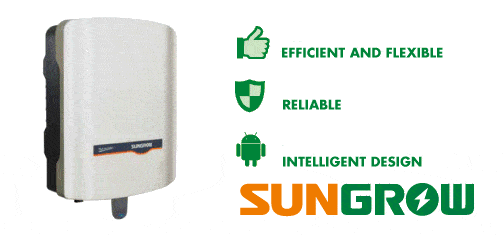 More on Tesla Powerwall
Tesla Powerwall is a next-generation 7kWh nominal (6.4kWh usable) wall mounted, rechargeable lithium ion battery that incorporates a battery management system with smart DC-DC converter. The Powerwall can be installed outdoors and is built to perform in Australia's often harsh conditions. As a Tesla Energy Authorized Reseller through our parent company, we will provide you with the very best in installation and ongoing support services. Tesla Powerwall – read more info.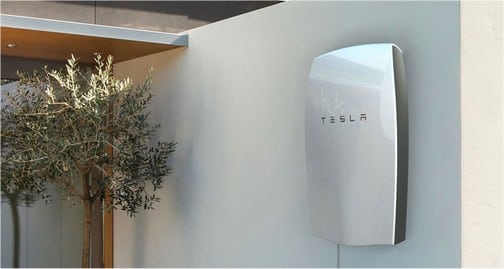 SMA Sunny Boy Storage
SMA has been the world's leading brand of residential solar inverters for years. Offering robust units that are also incredibly efficient; SMA's workmanship is second to none and fully supported in Australia with a local presence. These qualities have been extended to the new award-winning SMA Sunny Boy Storage; the ideal battery inverter for high-voltage batteries such as the Tesla Powerwall.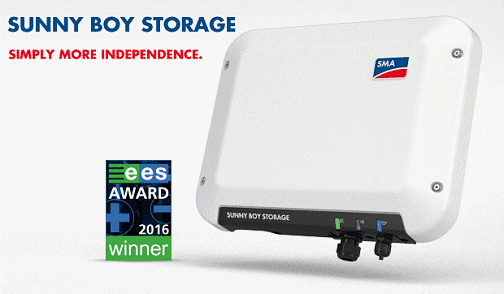 Ingeteam Solar Inverters
Solar inverters used in Darwin and throughout the Northern Territory need to be built tough – and Ingeteam's products fit the bill. A transformerless inverter, the INGECON SUN 1Play is compact, lightweight and performs extremely well in hot conditions. Find out more on why Ingeteam inverters are the right choice.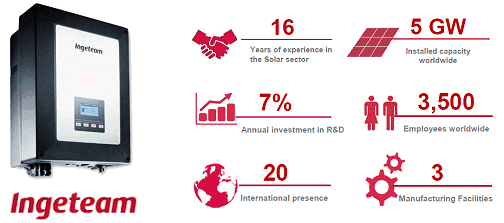 Also included in these packages is Australian made and designed SunLock mounting system and Energy Matters' professional, CEC accredited installation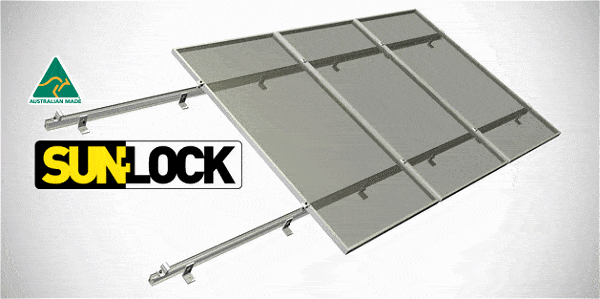 Additional notes, terms and conditions
Terms and conditions associated with this Darwin metro offer can be viewed here.
Call our Darwin solar team today on 133SUN (133 786) or register your interest via the form below.
Enquiry
More information on solar energy in Darwin and Northern Territory