As part of our 10th birthday celebrations, we're offering our best pricing on solar power + storage systems and generous rebates – call us on 133-SUN today!

Perth Metro Solar + Battery Specials!
(Call 133-SUN or get a quick quote for pricing in other areas)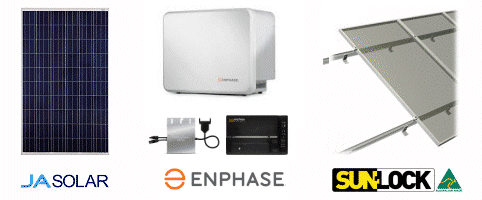 These Packages Include:
3.12kW Solar + Storage Components:
12 x 260W High Performance JA Solar Panels
12 x Enphase M215-60-230-S22 Microinverters
2 x Enphase AC Battery
1 x Enphase Envoy S-Metered
$650 Cash Back* – FINAL DAYS!
Australian Designed & Made SunLock Mounting System
Professional, CEC Accredited Installation
4.16kW Solar + Battery Components:
16 x 260W High Performance JA Solar Panels
16 x Enphase M215-60-230-S22 Microinverters
3 x Enphase AC Battery
1 x Enphase Envoy S-Metered
$825 Cash Rebate* – FINAL DAYS!
Australian Designed & Made SunLock Mounting System
Professional, CEC Accredited Installation
Estimated annual electricity savings [1]:
3.12kW system: $1,097 – $1,342 a year
4.16kW system: $1,462 – $1,789 a year

A solid investment with great returns
There are so many benefits to installing solar panels in Perth that extend beyond clean, cheap power. For example, in Perth a 4kW system can provide a return on investment far more than what you would receive in a term deposit or many other investments for that matter! Add to that the fact that solar panels generally adds to a home's value and the case for making the switch is even more compelling.
Buy solar now to buffer against electricity price rises or install a large enough system and perhaps blow away your bills altogether.
By the way, Synergy and Horizon Power will buy any excess electricity generated by your system under Western Australia's Renewable Energy Buyback Scheme and Horizon's location-based program. The rate you'll receive will vary on where you live – anywhere from 8c to 50c per kilowatt hour!
[1] Estimated Western Australia and Perth electricity bill savings range mentioned above based on 25c per kilowatt hour electricity price and a 7.1c feed in tariff with a 70% to 100% consumption of produced electricity.
Hurry, these deals are for a short time only!
Interested in a different system? We're offering deep discounts to households and businesses in Perth and throughout Western Australia – call us now on 133-SUN (133 786) to discuss your needs or use the form below.
Energy Matters Western Australia Solar Guarantee
While we only use quality components in our systems, installed by trained and accredited solar professionals. Our customers in Perth rest well knowing their system purchase is covered by a solid guarantee program that protects their investment for years, including a unique system performance guarantee on selected systems!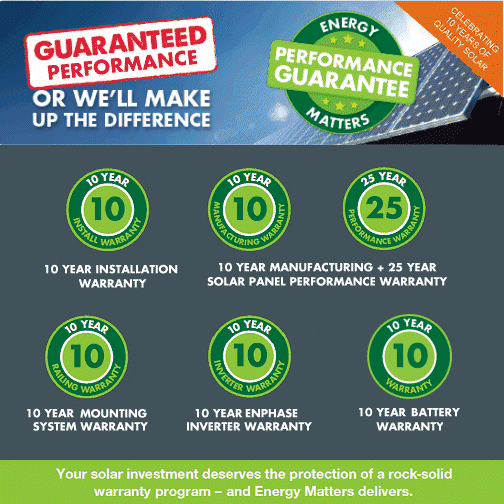 More on JA Solar panels
JA Solar was named one of the world's most bankable solar brands by Bloomberg New Energy Finance, providing additional peace of mind that your investment will be backed by a company in for the long haul. JA Solar panels feature positive power tolerance and high efficiency – a great panel from a vertically integrated Tier 1 module supplier.
The Enphase AC Battery makes home energy storage very flexible and affordable while maintaining superb safety and offering quality features. The Enphase AC Battery is ideal if you're wanting to start out with a small battery system and then build on it later as more modules can be easily added as you wish to get even more from your high-value solar electricity. The AC Battery offers the peace of mind of a 10 year warranty, from a world leader in solar technology. Increase your energy independence with Enphase!
Enphase Energy microinverters boast the world's most advanced inverter technology, offering a stunning static MPPT efficiency of 99.4%. Installed on the back or near a solar panel, the use of microinverters allows for more complex solar array design. When conventional string inverters fail, the entire system stops functioning, however a failed microinverter only affects the panel that it is associated with. Microinverter failure is rare – in fact, Enphase Energy is so confident in its products that each unit comes with a 10 year limited warranty.
The Enphase Envoy connects each microinverter unit to Enlighten monitoring software, which provides you with a user-friendly online interface to monitor the performance of your system.
Learn more about Enphase Energy Storage.
More on Enphase
The Enphase AC Battery will soon arrive on Australian shores!  The AC battery is a high-efficiency modular storage system that can expand as your battery needs change. Featuring a 95% depth of discharge and solid 10-year warranty based on 2 cycles a day, you'll be able to reap even more benefit from going solar and boost your energy independence!
Now in it's fourth generation, the Enphase M250 microinverter delivers higher production, greater efficiency, and more rigorous quality standards than any other microinverter available according to Enphase. The use of microinverters enables panel level monitoring, increased system availability and enhanced performance in partial shading scenarios.
Also included in this package is Envoy, the networking hub of the Enphase system that connects to the user-friendly Enlighten monitoring software and online portal. You'll be able to monitor your system's peformance via a web browser or mobile app.
Learn more about Enphase AC Battery.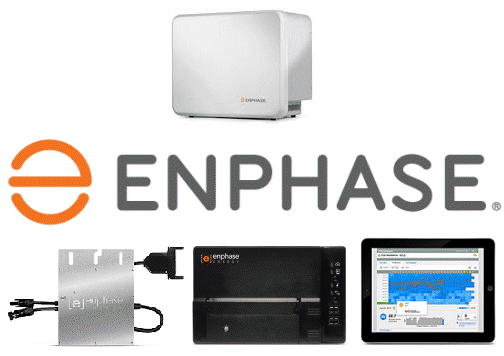 More on SunLock panel racking systems
Designed by Australian professional installers and also manufactured locally, SunLock sets a new standard for rack mounting systems for solar panels.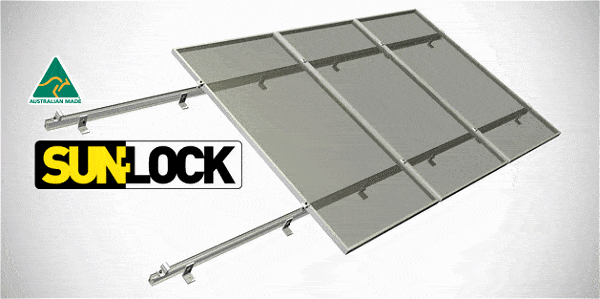 Additional notes, terms and conditions
Terms and conditions associated with this Perth metro offer can be viewed here.
Call our Perth solar power specials team today on 133SUN (133 786) or use the form below!
Enquiry
| | |
| --- | --- |
| Your First Name: | |
| Your Email: | |
| Phone number | |
| Subject: | |
| Comments | |
| | |
More info on solar in Western Australia | Installing Solar Panels In Perth – Facts & Figures