Is solar worth the investment in Victoria, especially in Melbourne? How much can you save by going solar?
If you have been sitting on the fence when it comes to whether or not to invest in solar panels, we're here to let you know that solar energy is one of the best investments you can make in 2021.
With a typical system payback of just a few short years, you will enjoy immediate savings on your energy bills while reducing your carbon footprint. Make the most of your rooftop real estate!
Contact our Melbourne solar team while government solar subsidies and our amazing deals on solar power systems last!
Wherever you are in Victoria, be it Melbourne, Geelong, Bendigo solar energy, Ballarat or any other city or town, or in the country, we can help you with the right solar power system. Get your free solar quotes here at Energy Matters.
Get Solar Quotes From 3 Local Installers Near You
Step 1 – Complete our step-by-step quote form and we'll pair you with local, trusted installers
Step 2 – You will be contacted by up to 3 local installers via phone and/or email for further details and their best quote.
Step 3 – All quotes are free and no obligation, meaning you are free to choose the best quote that suits your needs and budget.
"I got 3 very competitive quotes and the installer I went with removed the old solar system and professionally installed a brand new one that has been working very well for a number of months now. Very happy with the service and so glad I decided to give solar a second chance."
"The process from start to finish was easy and quick! I completed the solar quote quiz and was contacted by 2 local installers within a week. I had solar and a battery installed within a month and I've been saving ever since! cannot recommend these guys highly enough!"
"I called Energy Matters to get a quote on the Friday, and by Monday I had 3 quotes from 3 installers in my area. One of the consultants even called me late on Saturday at my request. The installers we went with were professional, friendly and polite. Thanks Energy Matters for helping me find the best deal, and for your help understanding the rebates."
Don't have the money for solar right now? Don't let that stop you from making a great investment.
Powow and Energy Matters have teamed up in order to provide our consumers with an alternative to switching to solar power and battery storage.
The biggest obstacle to installing solar and battery storage is typically finance. With Powow's PPA and VPP, our customers will have a $0 upfront option and financial stability in the uncertain energy market.
Get up to 3 free solar quotes by getting in touch with us right away. Find out what payment plan options are available that suit your needs and budget!
Check out our page to learn about Powow: Power Purchase Agreement (PPA) and Virtual Power Plant (VPP).
What are the benefits of solar energy in VIC?

Melbourne Commercial Solar
Commercial solar is one of the safest investments for your business. Save up to 31% on your energy costs.

Melbourne Solar Panels: An investment with great returns
Think of installing solar panels as an investment rather than an expense – an investment that out-performs many others these days!
Buying solar panels in Victoria is smarter than ever with the VICTORIAN SOLAR HOMES INITIATIVE – with a rebate up to $1,400 plus the option of an interest-free loan.
Estimated annual electricity savings [1]:
4.05kW solar power system: $963 – $1,149
5.01kW solar power system: $1,191 – $1,421
[1] Estimated Melbourne and Victoria electricity bill savings range estimated above based on 27c per kilowatt hour electricity price and a 9.0c feed in tariff (FiT) with 50% to 70% consumption of produced electricity for systems without batteries, and 70% to 100% consumption of produced electricity for systems with batteries.
Confused about solar power? We make it simple
Buying and installing solar panels in Melbourne doesn't have to be a headache. Thousands of households in Melbourne and throughout Victoria have joined the rooftop revolution with a home solar power system through Energy Matters' network of trusted solar installers. Our solar partners will tailor a solution to your needs and assist you every step of the way for a hassle-free, rewarding experience with solar panels in Melbourne.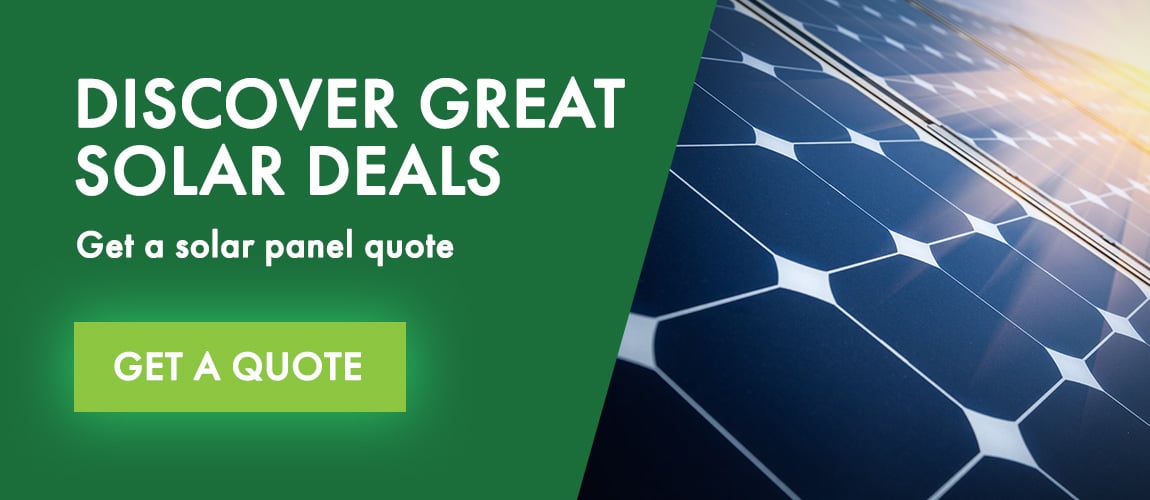 Melbourne solar batteries – the future of renewable energy
Victorians can enjoy power savings day and night by adding a battery. Not only will solar panels and a battery add value to your home, they also help minimise your power bills and make you less reliant on the grid.
Touted as the future of electricity, batteries allow solar power generated during the day to be stored for use at night time or on cloudy days when solar panels cannot generate electricity. In fact, adding a battery to a residential solar system can double the amount of self-generated electricity consumption!
Tesla Powerwall
Stores electricity for solar self-consumption, time of use load shifting, and backup power.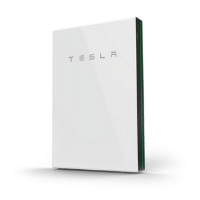 SENEC Home V3 Hybrid
The new SENEC Home V3 Hybrid comes with an unbeatable 20 year extended warranty.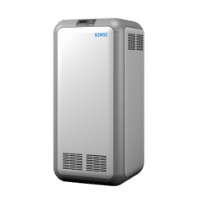 Solar battery rebates are now available in every Victorian postcode
The Victorian Government is helping eligible Victorian households to install a solar battery through the Solar Homes Program. You may be able to receive a point of sale discount up to a maximum of $4,174 until rebates are fully allocated before reducing to $3,500.
Victorians are buying Electric Vehicles (EVs) at record rates! Are you EV ready?
Did you know that over 50% of Australians intend to purchase an EV in the next 5 years? Installing a home battery gives you the flexibility to either sell your stored electricity back to the grid or charge your electric vehicle overnight (whichever option works better for you depending on feed-in-tariff, lifestyle, etc.).
Over 5000 public EV chargers will be rolled out across the country, meaning you will not only be able to charge your car at home, but also on the road as you go. The EV revolution is here, and with solar panels in Melbourne, you can power your EV sustainably and contribute to a greener future!
Melbourne and VIC solar facts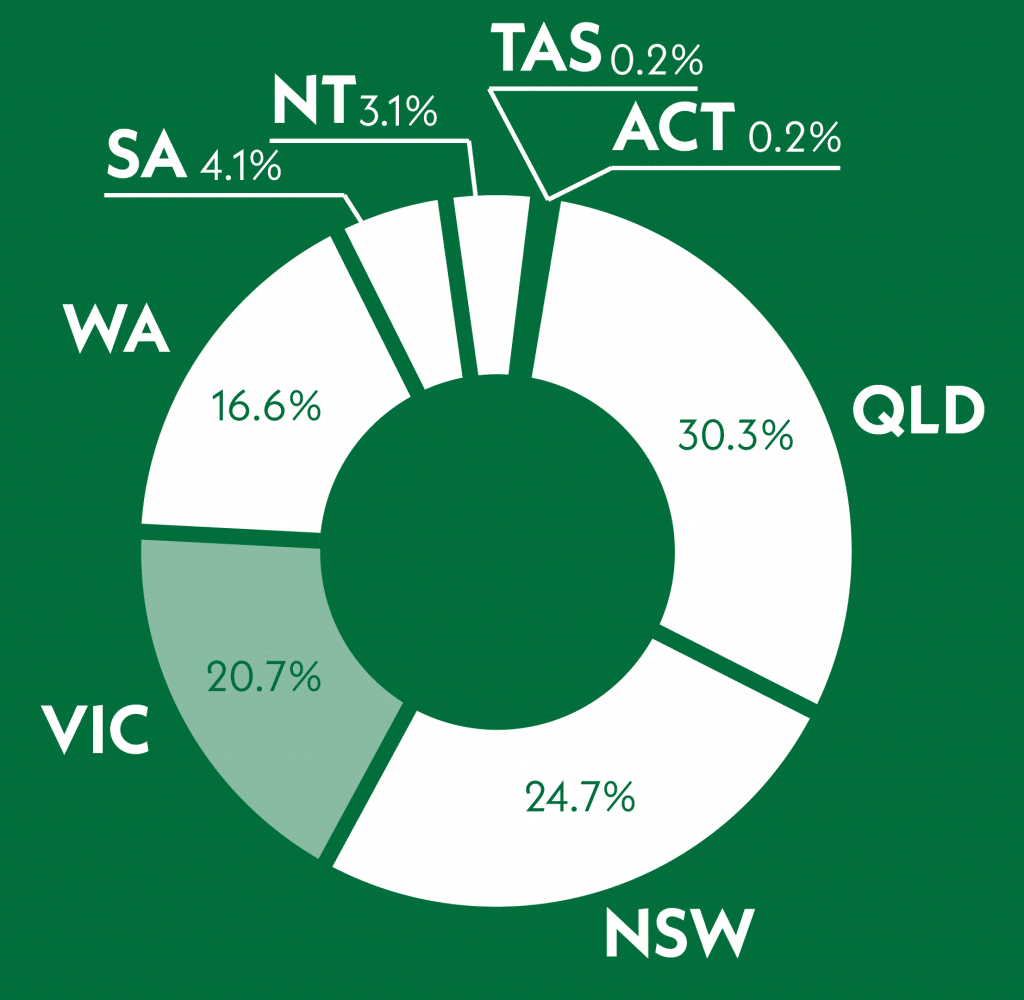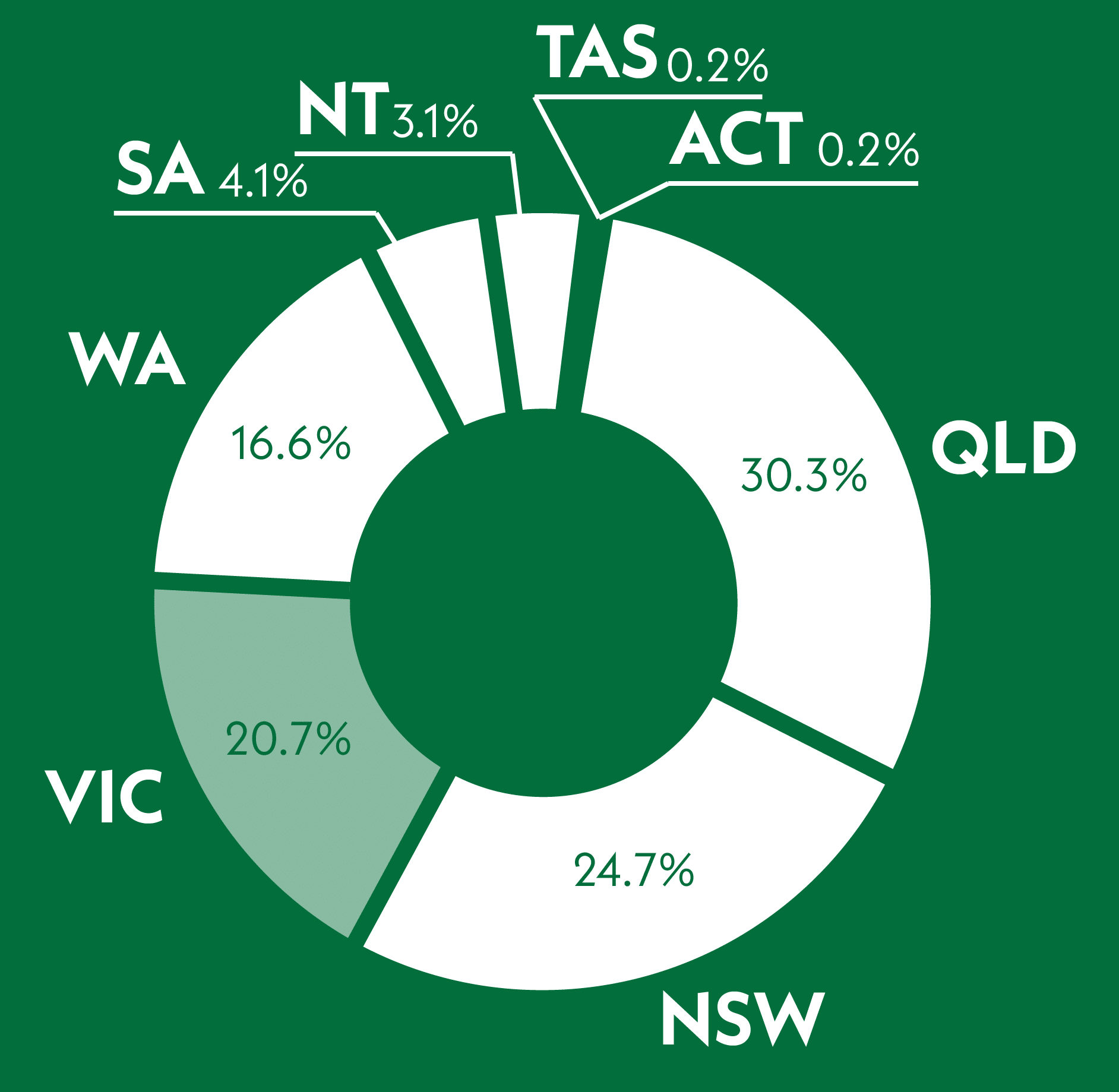 VIC Emissions vs Other States
Australia's total greenhouse gas emissions was 535 million tonnes CO2-e in 2017. With 110.3 million of that total, Victoria came in as Australia's third most polluting state, behind NSW (24.7%) and QLD (30.3%).


Approximately 80% of Victoria's electricity is produced using brown coal. Brown coal is a lower yielding energy producer due to its high moisture content. When heated, it produces less energy than many other alternatives, including black coal.


Not only is brown coal contributing to Victoria's greenhouse emissions, it releases a long list of poisonous heavy metals and toxic chemicals like sulphur dioxide, mercury, particulate matter and nitrogen oxides.


Sources: Victorian Greenhouse Gas Emissions Report 2019 & https://environmentvictoria.org.au/our-campaigns/safe-climate/problem-brown-coal/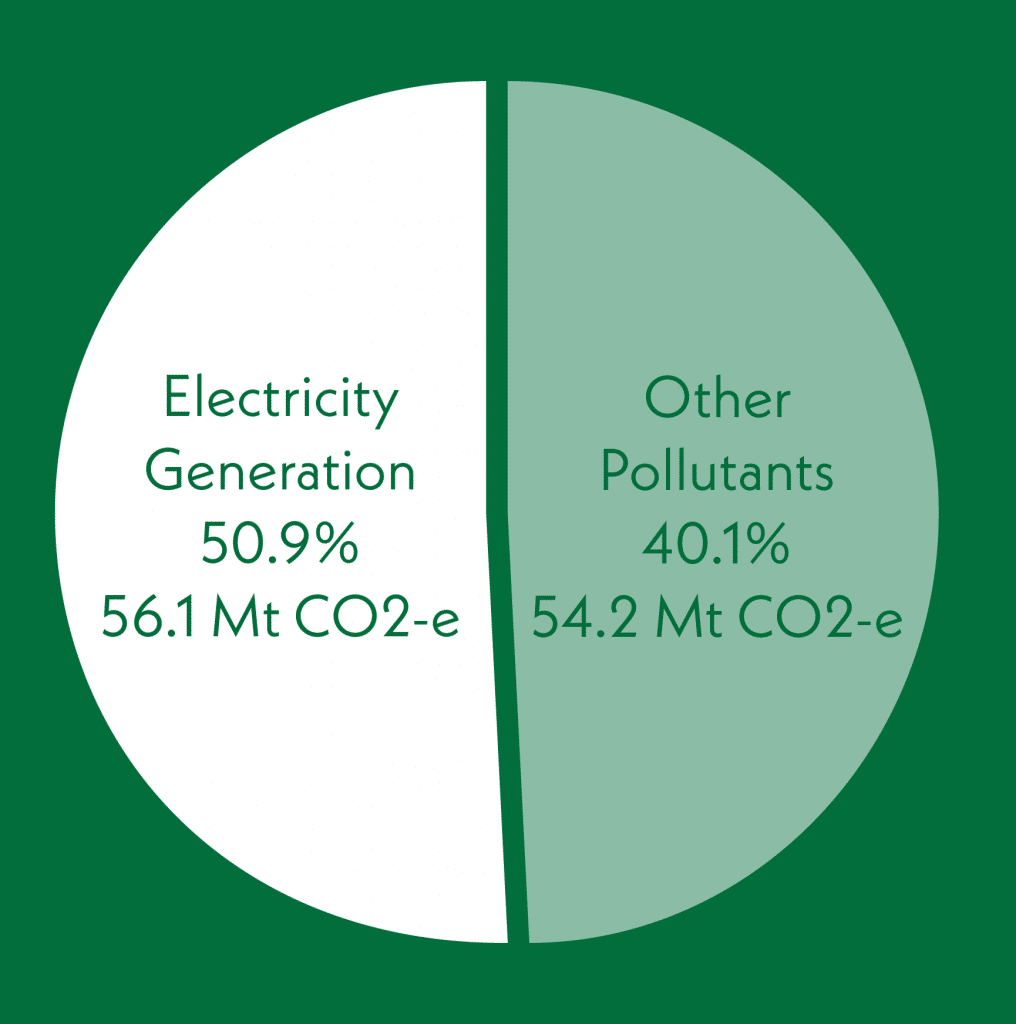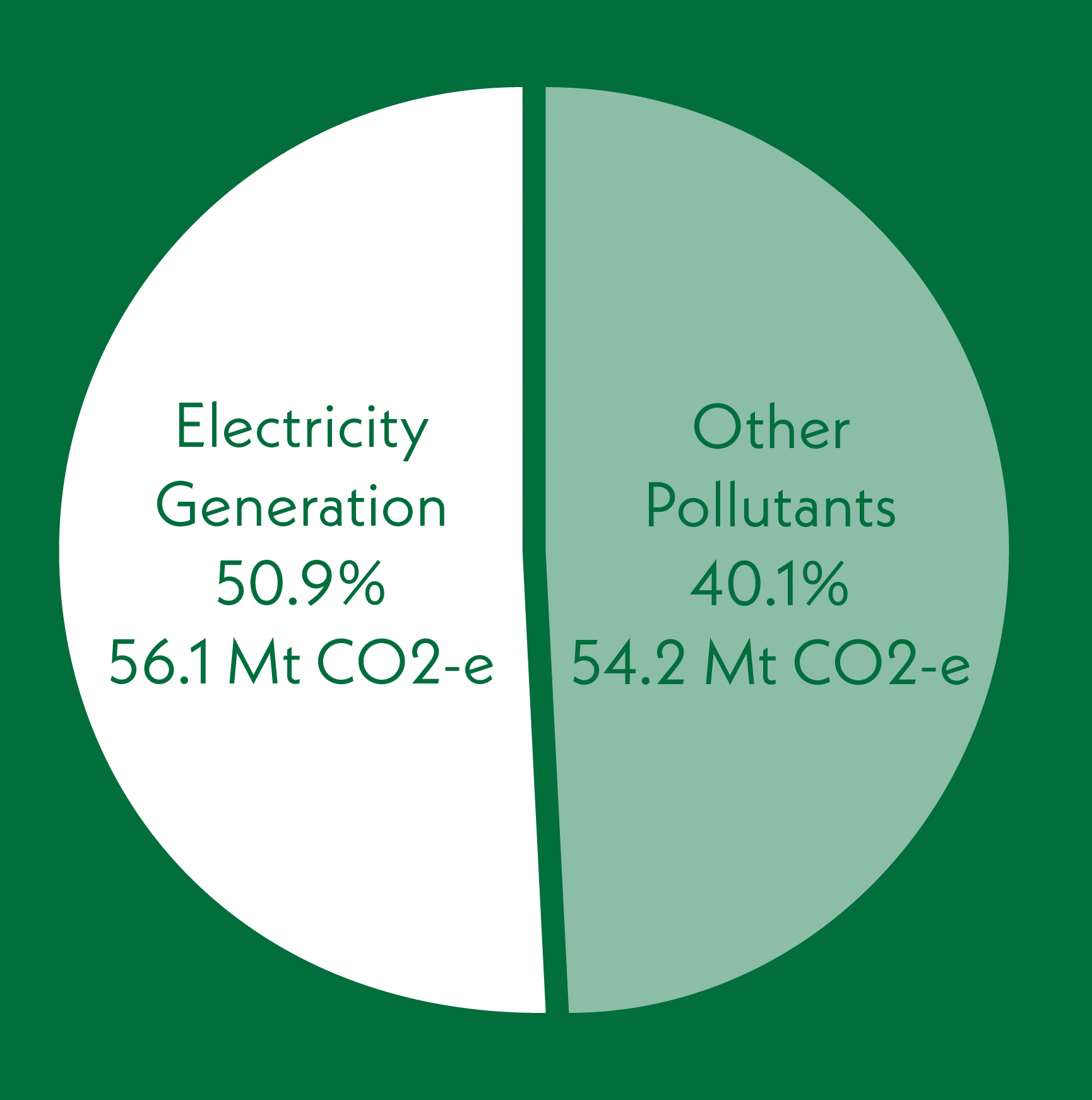 The Victorian Greenhouse Gas Emissions Report 2019, published by the Victorian Department of Environment, Land, Water and Planning, found that Victoria's net emissions for the year 2017 was a total of 110.3 million tonnes (Mt) of carbon dioxide equivalent (CO2 -e).


The most shocking aspect of the report was the finding that over half of all Victoria's emissions were from electricity generation.


Installing a 6.6kWh solar system can save as much as 10.6 tonnes of CO2 per year from Victoria's total emissions. That's the equivalent of removing 2 cars from the road!


Source: Victorian Greenhouse Gas Emissions Report 2019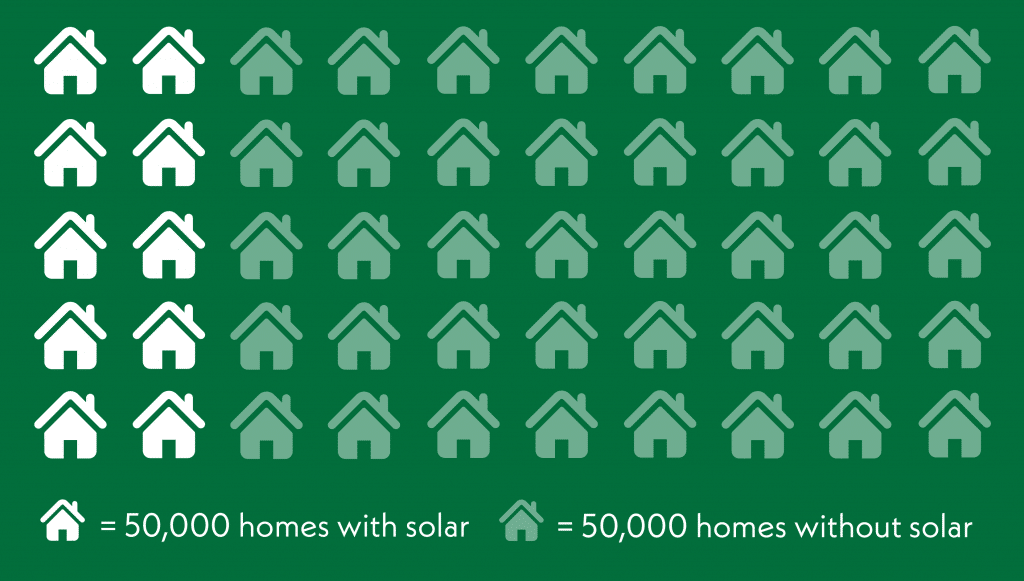 As of the 2016 Australian Census, there were 2,520,912 private dwellings. Of those private dwellings, 554,548 homes have a solar PV system installed – that's 1 in 5 Victorian homes!


Only 6,291 of those homes have a solar battery installed. Are you one of the many Victorians that have solar? Are you one of the few that have solar battery storage? If you answered no to either of those questions, why not speak to a local installer today?


Source: https://www.cleanenergyregulator.gov.au/RET/Forms-and-resources/Postcode-data-for-small-scale-installations
The 10 top reasons to go solar with solar panels in Melbourne
1. Reduce your energy bills
By installing solar panels on your property in Melbourne, you can generate your electricity and reduce your dependence on the grid. This means you can save money on your energy bills, as you'll use less electricity from your energy provider.
2. Increase your property value
Investing in solar panels can increase the value of your property. Many homebuyers are attracted to properties that have installed solar panels, as they can save money on their energy bills and reduce their carbon footprint.
3. Help combat climate change
Solar energy is a clean, renewable energy source that doesn't produce harmful emissions. By generating electricity with solar panels, you can reduce your carbon footprint and help combat climate change.
4. Take advantage of government incentives
5. Reduce your reliance on fossil fuels
By using solar energy from solar panels in Melbourne, you can reduce your reliance on fossil fuels, which are finite resources that produce harmful emissions. Solar energy is a sustainable, renewable energy source that can be harnessed indefinitely.
6. Protect yourself from rising energy costs
Energy costs in Melbourne and throughout Australia have risen in recent years. By installing solar panels, you can protect yourself from these rising costs and enjoy stable, predictable energy bills for years.
7. Support local jobs and industry
The solar industry is growing in Australia, and by installing solar panels, you can support local jobs and industries. Many solar companies are based in Melbourne. By choosing a local installer, you can help support the solar industry in Melbourne.
By generating electricity with solar panels, you can become more energy independent. This means you are less reliant on the grid and less susceptible to power outages and price hikes.
Solar panels are built to last, with an average lifespan of 25-30 years. This means that once you install them, you can expect to enjoy the benefits of solar energy for decades to come.
Net metering is a system that allows homeowners and businesses to sell excess energy back to the grid. This means that if your solar panels produce more electricity than you need, you can sell the excess back to your energy provider and receive a credit on your bill.
How to maintain and clean your solar panels in Melbourne
Schedule regular maintenance checks
One of the best ways to maintain your solar panels is to schedule regular maintenance checks with a certified professional. They can assess the performance of your solar panels and identify any issues that may be affecting their efficiency. A qualified professional will be able to identify potential problems before they become serious and costly to repair.
Monitor your energy production
Monitoring your energy production is crucial to identify any potential issues with your solar panels in Melbourne. If you notice a significant decrease in energy production, it could be an indication that your solar panels need cleaning or maintenance. By monitoring your energy production regularly, you can catch any problems early and take action before they cause more significant damage.
Clean your solar panels regularly
Regular cleaning is essential to maintaining the efficiency of your solar panels. Dust, debris, and other contaminants can accumulate on your solar panels, reducing their performance.
Depending on the weather conditions in Melbourne, you may need to clean your solar panels as often as once a month or as infrequently as once every six months. Consult with a professional to determine the best cleaning schedule for your solar panels.
Use the right cleaning materials
When cleaning your solar panels, it's important to use the right cleaning materials to avoid damaging them. Avoid using abrasive or harsh cleaning solutions, as they can scratch the surface of your solar panels, reducing their efficiency. Instead, use a soft cloth or sponge with mild detergent and warm water to clean your solar panels.
In addition to cleaning your solar panels, it's essential to check them for damage regularly. Damage can occur due to extreme weather conditions or other external factors, and it can significantly reduce the efficiency of your solar panels. If you notice any damage, contact a professional to have it repaired promptly.
A comparison between solar panels and other renewable energy sources in Melbourne
VIC related news & articles
Solar PV module recycling and upcycling is a new frontier in the green technology landscape. Across the world and Australia, academia and industry are waking
Read More »
Trams are a staple in Melbourne. They provide a cheap and easy way to get around the city, but they also run on brown power
Read More »
In November 2020, the Victorian government announced its ambition to build the biggest battery in the Southern Hemisphere. This Wednesday, that ambition become reality – the "Victorian
Read More »